Regional Meeting Wordcloud
At the 14 Locally Led Destination Development meetings we asked businesses and the local community how they wanted the South of Scotland marketed – what they saw as the South of Scotland's Unique Selling Points (USPs).
We received over 1,800 submissions in these 14 meetings to this question, with 388 different words given. The top WordCloud shows the data from all the meetings together and, below that, you can see the individual Wordclouds from each of the 14 areas. These local differences will inform how we market different areas in different ways. The larger the word, the more often it was stated.
The top categories were: Culture and History (28%); Nature and Scenery (25%); Community (16%); Outdoor Activities (9%); Undiscovered (3%); Food and Drink (3%); Wellness and Relaxation (3%)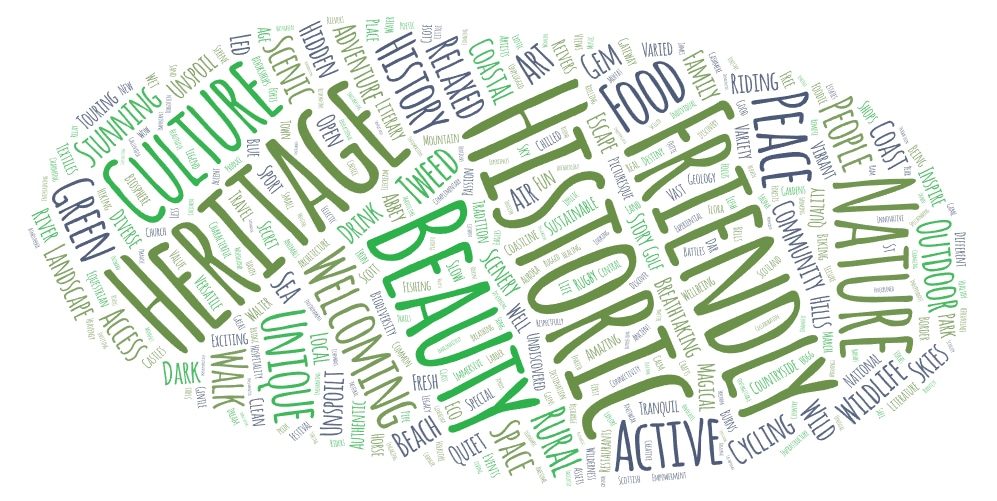 Individual Area Responses