SOUTH OF SCOTLAND SUPERCHARGED IS READY TO GO
The future success of our activity, campaigns and developing the South of Scotland into a leading first class destination relies on your business getting the absolute most from us as your DMMO for the South of Scotland.
Below you will see events that are currently in the calendar with more coming soon. Please note our events will be a combination of virtual webinars/workshops and where possible face to face due to the current circumstances.
Sign up today.

Complete Storytelling Workshops 2022
3rd February 2022 @ 9:30 am

-

4:30 pm

£50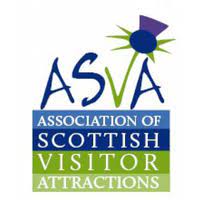 Sign up for one of 10 events across Scotland in February and March that will enable you to unlock the power of your stories and boost your bottom line
As we move into Scotland's Year of Stories 2022, there has never been a more prescient time for you to understand how to unlock the full potential of your stories.Our series of one-day Complete Storytelling in-person workshops across Scotland early in the new year offers an exciting and hugely relevant new training and development opportunity. Designed to help tourism businesses with their recovery from the impacts of the COVID-19 pandemic, delegates will learn new communications and sales skills to help enhance customer service delivery and re-build income streams.All operators are aware that the world has changed and we all need to change with it. The impact of the pandemic has hit our industry hard and we want to help you stimulate the recovery of your business, giving you the tools you need to sustainably safeguard your future.
We believe a key element to this is great storytelling. Successful consumer experiences are the product of creating and delivering engaging and memorable stories. Stories effortlessly transform consumers into ambassadors; generating repeat visits, recommendations and increased secondary spend.
Complete Storytelling is a highly motivational workshop that breaks down the fears and boundaries that prohibit truly effective communication. This is achieved through teaching and practicing practical methods in a safe, supported and inspiring environment. Using performance techniques, the experienced trainers will hone participants skills in Body Language and Voice by teaching tried and tested tips and tricks used regularly by actors and presenters.
Course attendees will learn how the power of your story can motivate staff, create exceptional consumer experiences and generate income in a COVID-secure environment. Attendees will be taught how to use storytelling to engage, sell and create brand loyalty.
Dates
Courses will take place at different locations in Edinburgh on 3 February, 9 February and 30 March. Courses will take place at two locations in Glasgow on 4 February and 24 March.  Click here for further information and to book.
Workshop Content
Stories effortlessly transform consumers into ambassadors, generating repeat visits, recommendations, and increased secondary spend.
Theory
Why do we tell stories?

The impact of stories

The 6 essential stories

The 3 vital uses for stories in business

Your business stories

Story structure

Communication styles

The importance of stories in a pandemic
 Practical
Body language

Vocal technique

Stagecraft

Communicating in a mask

Working with text

Storytelling hacks

Practice in a safe environment

Individual feedback
Our series of 10 Complete Storytelling workshops for the Scottish tourism industry starting on 3 February in Edinburgh follows the course being piloted by ASVA in June 2021 to a cohort of over 80 operators at 5 workshops across the country. Post-event feedback was amongst the best we have ever seen for any development course, with 97% of attendees saying that the workshop either fully matched or exceeded their expectations and over 90% stating that the content would be practically implemented in their workplaces.  Course participants ranged from volunteers to CEOs, and everything in between. A little apprehension pre-workshop is normal;  increased confidence, positivity and new tricks up your sleeve post-workshop is standard.The course is delivered by training and storytelling experts from Complete Works. Anyone who attended Scotland's Tourism Industry Conference in November 2021 will have witnessed the dynamic presentation from the Complete Works trainers about the power of storytelling, and will be completely confident that the training will be highly engaging, relevant and motivational.
Funding support
Skills Development Scotland (SDS) and the Scottish Government are supporting the delivery of these highly practical workshops in Scotland's Year of Stories and, as a result, we are delighted to be able to offer the course at a vastly reduced rate. Usually, this calibre of training would cost in the region of £150-£200 per delegate, but thanks to funding support from SDS, we are delighted to be able to offer delegates places for only £50, inclusive of VAT.
Do not miss this opportunity to learn how to unlock the power of your stories to enhance your service delivery and boost your bottom line.
Further information
Courses are being delivered across the country throughout February and March to allow you and your teams to fully benefit from the learnings in the first quarter of 2022, the Year of Scotland's Stories. To find out more about the Complete Storytelling workshops, please see this brochure.
For details of workshop dates and locations, and to book your place, please click here.
Related Events