SOUTH OF SCOTLAND SUPERCHARGED IS READY TO GO
The future success of our activity, campaigns and developing the South of Scotland into a leading first class destination relies on your business getting the absolute most from us as your DMMO for the South of Scotland.
Below you will see events that are currently in the calendar with more coming soon. Please note our events will be a combination of virtual webinars/workshops and where possible face to face due to the current circumstances.
Sign up today.

Destination Scotland – The Power of Food Tourism
Wednesday 8th March @ 9:30 am

-

1:00 pm

£36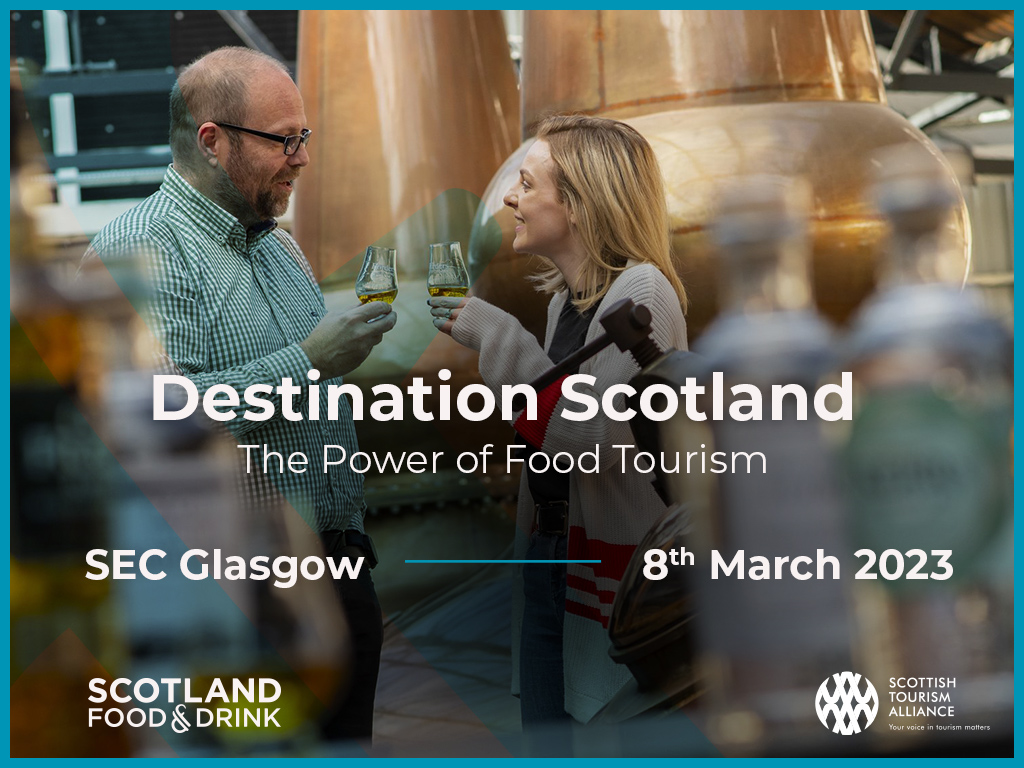 The Power of Food Tourism is a unique, informative, and inspirational event like no other. For starters, it's only three-hours long. Short enough to let diaries breathe, long enough for you to glean some fantastic takeaways.
So, we actively encourage those in food and drink, tourism, agritourism, hospitality & catering, destinations, local authorities, media, in fact, anyone who wants to know more to saddle up and come along. You may be a start-up, looking to diversify or a well-established organisation curious about the opportunities.
We won't bore you with endless presentations but rather we will thrill and enthuse with a dynamic mixture of recognised industry experts, interactive sessions, discussion panels, top tips, takeaways, and fun. Fun is important and we'll have plenty of it. Above all, The Power of Food Tourism is your chance to learn about the incredible people who make it all happen and why. To hear their stories, ideas, and ingenuity. To hear why they are relentless in their desire to put food and drink centre-stage and attract visitors. Delivered by Scotland Food & Drink and in partnership with the Scottish Tourism Alliance.
Related Events