SOUTH OF SCOTLAND SUPERCHARGED IS READY TO GO
The future success of our activity, campaigns and developing the South of Scotland into a leading first class destination relies on your business getting the absolute most from us as your DMMO for the South of Scotland.
Below you will see events that are currently in the calendar with more coming soon. Please note our events will be a combination of virtual webinars/workshops and where possible face to face due to the current circumstances.
Sign up today.

ReGroup. ReEngergise. ReOpen. Are you ready? We are here to help..
21st April 2021 @ 3:00 pm

-

4:30 pm

Free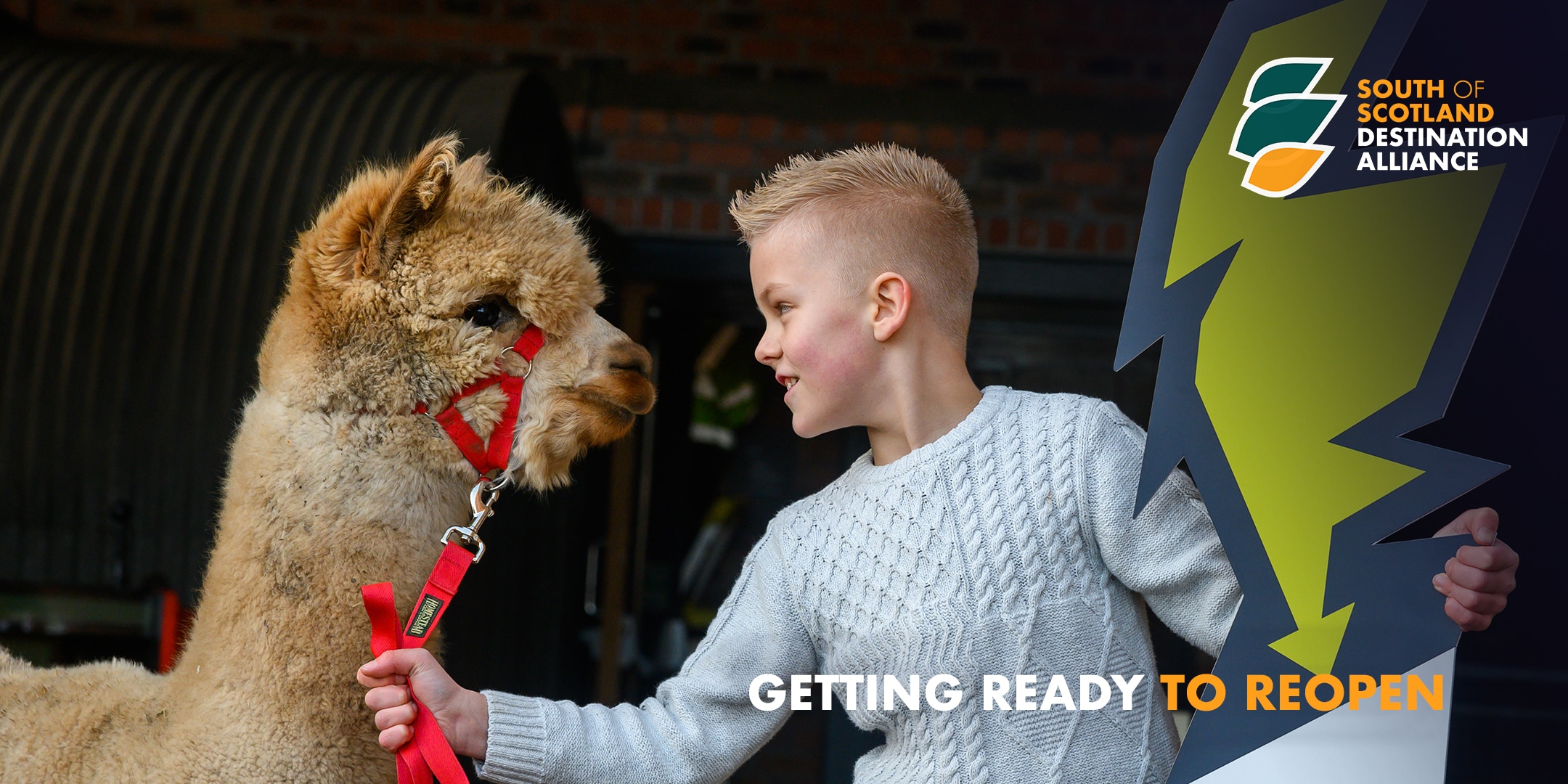 Getting ready to reopen. This event will provide you with tools, insights and visitor management plans for the South of Scotland
On the 21st April 2021 at 15.00hrs the SSDA are collaborating with 56 Degree Insight and VisitScotland to create an event to help you with reopening and indeed with planning.
SSDA will provide a short update in addition to releasing new tools for your as a business to reopen which include:
– Dedicated South of Scotland Visitor Charter
– Dedicated South of Scotland toolkit for your business
– Getting behind Scotland Starts Here
– Marketing the South of Scotland for reopening
We will then hear from 56 Degree Insight
During 2020, 56 Degree Insight launched the Scottish Tourism Index to measure how Scots residents were feeling about travel and holidays in the midst of the first COVID-induced lockdown. These surveys provided invaluable information for Scottish tourism businesses about how Scots were feeling about holidays – and what might persuade them to take holidays at home last summer. As we begin to emerge from our second national lockdown, 56 Degree Insight have revisited this study. In early March, they surveyed the Scottish population again – to understand how they were feeling in 2021 – and what the potential for staycations looks like this year. In this webinar, Jim Eccleston and Duncan Stewart will take us through the key findings and implications for Scottish tourism and the South of Scotland in particular – through the eyes of the domestic home holiday market – in 2021.
VisitScotland Update
– National Responsible Tourism Campaign
– Update on the South of Scotland Visitor Management Planning
PLEASE ALSO COMPLETE OUR REOPENING SURVEY BY THE 14TH APRIL AT 5PM – CLICK HERE
Related Events