SOUTH OF SCOTLAND SUPERCHARGED IS READY TO GO
The future success of our activity, campaigns and developing the South of Scotland into a leading first class destination relies on your business getting the absolute most from us as your DMMO for the South of Scotland.
Below you will see events that are currently in the calendar with more coming soon. Please note our events will be a combination of virtual webinars/workshops and where possible face to face due to the current circumstances.
Sign up today.

Regional Responsible Tourism Strategy Meeting – Workforce Development
Monday 28th August @ 4:00 pm

-

5:00 pm

Free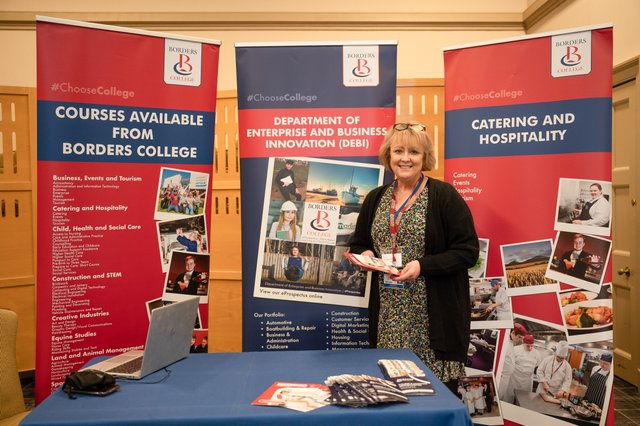 We welcome any business, community or individual who wish to feed into the development of the South of Scotland's new Responsible Tourism Strategy, to join us for this digital meeting, which will be looking specifically at Workforce Development
As agreed in the Delivery Plan of the South of Scotland's Regional Economic Strategy (RES), all key agencies in the region are coming together in 2023 to develop and agree a single Responsible Tourism Strategy for the South of Scotland, with a clear Action Plan for successful delivery.
The South of Scotland Destination Alliance (SSDA), VisitScotland, South of Scotland Enterprise (SOSE), Scottish Borders Council and Dumfries & Galloway Council are all working together to support the development of the strategy. All involved are committed to ensuring the strategy and action plan are genuinely informed by, and owned by, local businesses and communities, as well as public agencies. To achieve this, we want the process of strategy development to be as inclusive and participative as possible.
We are therefore inviting all organisations, communities and individuals interested in helping develop a thriving South of Scotland visitor economy to feed into the consultations which are taking place in the coming months.  To make this consultation as inclusive as possible, there are a range of different ways you can take part:
14 x in-person local area meetings facilitated by the SSDA
Online Survey (Details to follow shortly)
One-to-one digital meetingswith key stakeholders (details to follow shortly)
Visitor Feedback(details to follow)
To help keep the process on track and support the strategy's development, a small Advisory Group has been formed of local business leaders, key representative groups and other related agencies.
In the autumn, the first draft of the strategy and action plan will be published and we will have a second round of (mostly digital) consultations to get business and community feedback on this draft, before anything is finalised.
It is our target to have the process complete, and the strategy and action plan agreed by all parties, by the end of 2023.
The strategy development process will not be starting from scratch but rather will build on previous work and learning across the region, and will align well with 'Scotland Outlook 2030'.
The strategy will acknowledge and work within the current business context, while also looking forwards with ambition to identify new long-term, game-changing opportunities and new ways of working, which can help bring sustainable growth to the sector.
The strategy will aim to develop a sustainable, year-round tourism offering which enhances place and is driven by communities and businesses.
By having one, single tourism strategy we will be able to direct our shared capacity and drive for one collective purpose. This will remove possible duplication and confusion; allowing maximum impact for our region. Responsibilities and timescales will be made clear in the Action Plan, to ensure effective and timely delivery.
Through pro-active outreach and genuine open-minded consultation, we hope to tap into the rich expertise, experience and enthusiasm that exists across our region. We hope the result will be a strategy which is owned by, and delivers for, business and communities.
Related Events