SOUTH OF SCOTLAND SUPERCHARGED IS READY TO GO
The future success of our activity, campaigns and developing the South of Scotland into a leading first class destination relies on your business getting the absolute most from us as your DMMO for the South of Scotland.
Below you will see events that are currently in the calendar with more coming soon. Please note our events will be a combination of virtual webinars/workshops and where possible face to face due to the current circumstances.
Sign up today.

Scottish tourism business marketing – what should you do next?
21st January 2021 @ 12:00 pm

-

1:00 pm

Free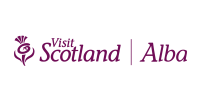 Join VisitScotland on this tourism specific webinar where we you will learn to assess your current products and marketing activity in order to ensure your profile is just right for the Scottish and Domestic market in 2021.
The webinar will cover:
1. What research and segmentation VS have on the UK & Irish market including Scotland & VFR
2.  What the data indicates are the core and changed needs, sentiment and intent of these markets
3. What is the likely customer journey and what top tips for tactics and platforms you might better engage with them?
a. Database – how you can create and engage
b. Social
c. Website plus content
d. Distribution – including UK based wholesalers and OTA's
4. What are VisitScotland's plans and activities for Spring/Summer that might help you and your business.
This event is run in partnership between VisitScotland and Business Gateway's DigitalBoost programme.
Related Events