SOUTH OF SCOTLAND SUPERCHARGED IS READY TO GO
The future success of our activity, campaigns and developing the South of Scotland into a leading first class destination relies on your business getting the absolute most from us as your DMMO for the South of Scotland.
Below you will see events that are currently in the calendar with more coming soon. Please note our events will be a combination of virtual webinars/workshops and where possible face to face due to the current circumstances.
Sign up today.

Tales from the South of Scotland – Experience Workshops
Thursday 26th January @ 11:00 am

-

3:00 pm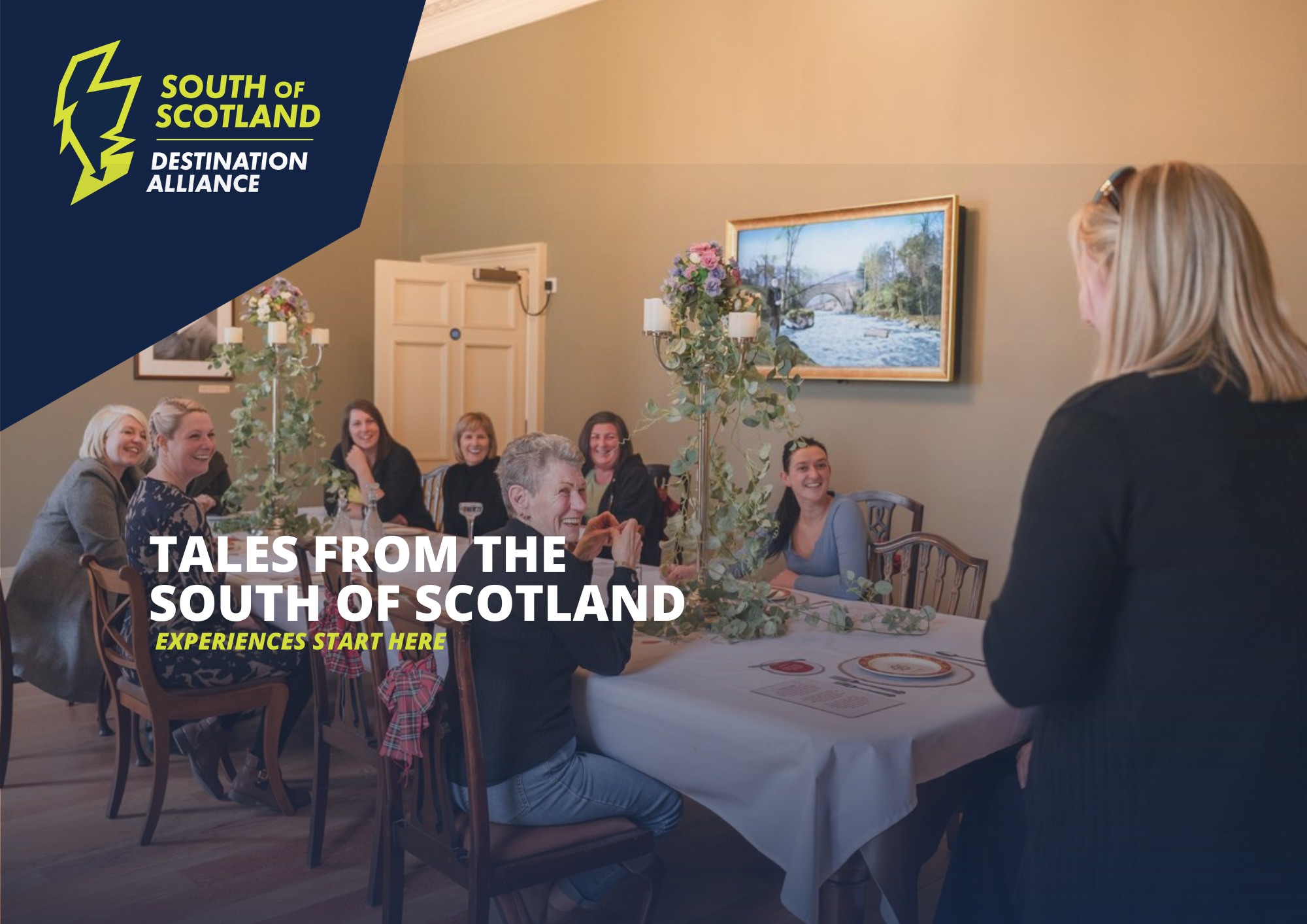 "Arguably the most significant, systemic trend in worldwide tourism today is the demand for experiential travel" (The Rise of Experiential Travel Report)
A tourism product is what you buy; A tourism experience is what you remember (Canadian Tourism Commission)
Join Sarah Macdonald, SSDA and Kathleen Cronie, Mostly Ghostly as they take you on a journey. Along the way you'll understanding what an experience is, drill down on some case studies, brainstorm your own visitor experiences and leave with a plan and a product (almost!) ready to promote to your visitors and the Travel Trade.
Be ready to discuss the online opportunities with Andrew Craig from VisitScotland and learn how to attract the Travel Trade with Morag Anderson from SSDA. And like all good parties, you'll receive your own goodie bag:
A "Working with the Travel Trade" toolkit

An Experiences Guide

Access to photos from the SSDA image library
This four hour workshop will be held in Moat Brae, Dumfries, and you'll hear how this attraction developed their own experience for Scotland's Year of Stories and appeared in the highly acclaimed Tales from the South of Scotland Travel Trade brochure.
Lunch will be provided along with the opportunity to brainstorm and collaborate with likeminded businesses.
The South of Scotland, recently recognised as Lonely Planet's Best in Travel 2023 for it literary and historic links, leads the way with literary tourism and this workshop is designed to support businesses celebrate and get involved.
Related Events