SOUTH OF SCOTLAND SUPERCHARGED IS READY TO GO
The future success of our activity, campaigns and developing the South of Scotland into a leading first class destination relies on your business getting the absolute most from us as your DMMO for the South of Scotland.
Below you will see events that are currently in the calendar with more coming soon. Please note our events will be a combination of virtual webinars/workshops and where possible face to face due to the current circumstances.
Sign up today.

Travel Trade Development Webinars (Collection of 5 webinars)
1st December 2020 @ 10:30 am

-

12:00 pm

£25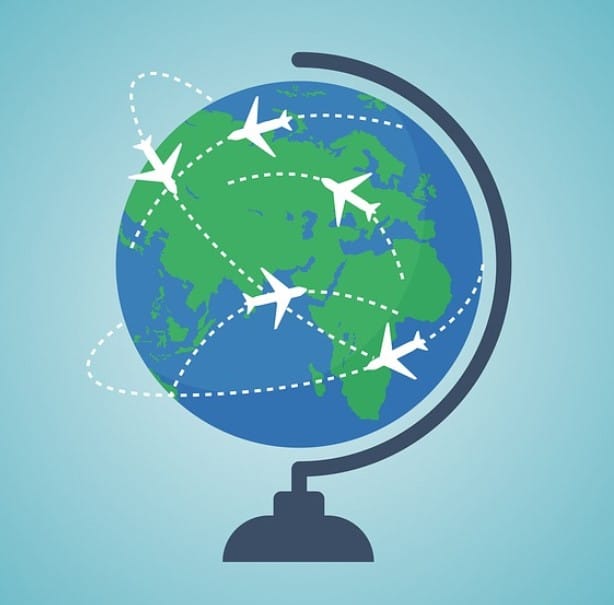 1st December : Being Trade Ready
3rd December : Internationalisation
8th December : Working with the Travel Trade (part 1)
10th December : Working with the Travel Trade (part 2)
17th December : Digital & OTAs
The SSDA will be holding a series of 5 virtual Travel Trade Workshops in December. Read more below and register today.
The travel trade plays an important role in attracting visitors to Scotland. Working with the trade can be an effective and valuable way of reaching national and international travellers and attracting them to your business.
These workshops are designed to help you build a good understanding of the travel trade so that you can make the most of intermediaries such as tour operators, wholesalers, travel agents and online retailers.
Speakers will include Visit Scotland, international and UK based tour operators as well as tourism business who have successfully engaged with the trade.
Each session will be scheduled for 1030 am start and last no more than 90 minutes each. We highly encourage that you attend all 5 sessions in order to become travel trade ready.
1. Being Trade Ready will include: We will be looking at how to grow your international business by looking at insights by VisitScotland around the importance of international markets, market insights, strategic partnerships and what it means to be trade ready. The VisitScotland Insights team will give details on holiday planning insights of consumers, including ideas, concepts and blockers. We will also be hearing from a Scotland based tour operator on how they work with the international trade and Scottish businesses.
2. Internationalisation will include: In this session, we will be looking at reasons for marketing international, how to target international visitors, market and consumer trends and our competitor set. We will be speaking with a Scottish business who has started marketing internationally and where the journey has taken them. VisitScotland will then give us an insight into the US market, which is the top market into Scotland before we speak with a US Tour Operator who will be giving us insights into what their clients are looking for and how they work with businesses in Scotland.
3. Working with the Travel Trade (part 1) will include:
We will be looking at how the international travel trade works, their planning cycle, distribution channels, pricing and how to meet the trade. We will hear from a Scotland based hotelier who has a longstanding good relationship with the travel trade, how and why does it work so well for their business. Then it is time to take a closer look at the commercial requirements of working with the trade before we hear from a small group operator on product development for the trade.
4. Working with the Travel Trade (part 2) will include: VisitScotland will give us details today on the German Market which is the second-largest market into Scotland. You will then hear from a German Tour operator giving insights into what the German visitor is looking for and how they work with tourism businesses in Scotland. We will look into how to develop a sales action plan and you will hear what opportunities there will be to expand your client base through the SSDA.
5. Digital & OTAs will include: Digital Grows and making the invisible visible will be delivered by Visit Scotland, including their digital strategies and campaigns as well as booking systems and website internationalisation. We will then hear from Tripadvisor about their platform and the opportunities it can bring. Followed by Expedia who will be sharing their recent work showcasing the South of Scotland in a TV campaign. You will hear detail of the SSDA digital strategy and how you can get involved to conclude the session.
Please Register your place today. The cost of this part of the programme is £25.00 in total per person (for the 5 events) (to contribute to the workshops and SSDA will cover the rest).
You can process your payment by completing your registration, which will secure your space for the webinars.
There are a limited number of spaces to 20 for this series and will be allocated on a first come first serve basis.
On signing up you will receive the details on the 'virtual workshop and will receive a further email nearer to the date. You will also be sent a small questionnaire ahead of the webinars. Please ensure that the delegate that is attending is the name in which you register. Please note that there is only place available per company. Please complete your registration by the 10th November at the latest. Please note the spaces are allocated on a first come first serve basis so it is recommended to book ASAP.
We are planning a second series in January for those unable to commit to these dates / when allocations have been taken.
Should you have any additional questions please contact Yvonne Wagoun, Travel Trade Specialist SSDA – yvonne@ssdalliance.com
We will also at this time update you on SSDA (South of Scotland Destination Alliance). Our ambition is to develop the region into a year-round, first class destination, growing tourism spend in the region to £1bn by 2030 and we need to work together to achieve this. From the outset, the SSDA programme is focused on supporting the tourism, leisure and hospitality industry and building our membership community across the region. Initially this will be focused on recovery post Covid-19, but will also include business, product and skills development programmes, travel trade programmes and consumer destination marketing campaigns. All with the aim of becoming self-sustainable through memberships, sponsorships, partnerships, and commercial agreements, within five years. You can read more about the SSDA here.
*Speakers may be subject to change depending on the current circumstances.
Related Events