SSDA ACTIVITY OVERVIEW
As the Destination Management and Marketing Organisation of the South of Scotland we are keen to update you on what we have delivered and what we are indeed working on to ensure you as tourism businesses and members have visibility of the activity and indeed the opportunities. We will update quarterly. We would encourage you to join us a direct member to maximise on the opportunities and have access to the Members Portal on the SSDA website. We would encourage you to follow us on social media and sign up to our newsletters.
By working together, we will put the South of Scotland on the tourism map.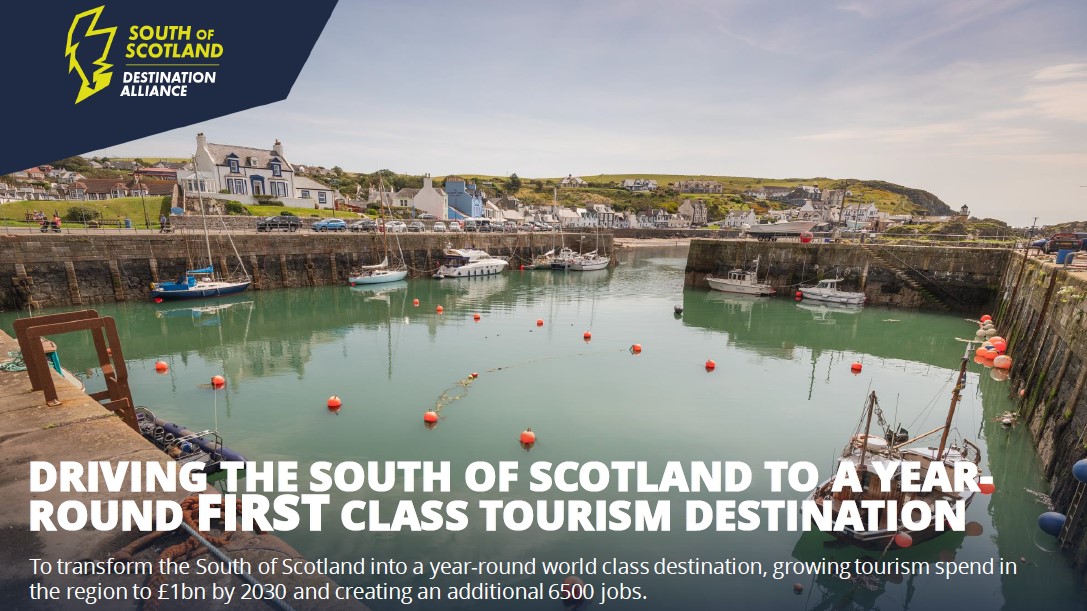 WHAT WE ARE DOING - REGULAR UPDATES