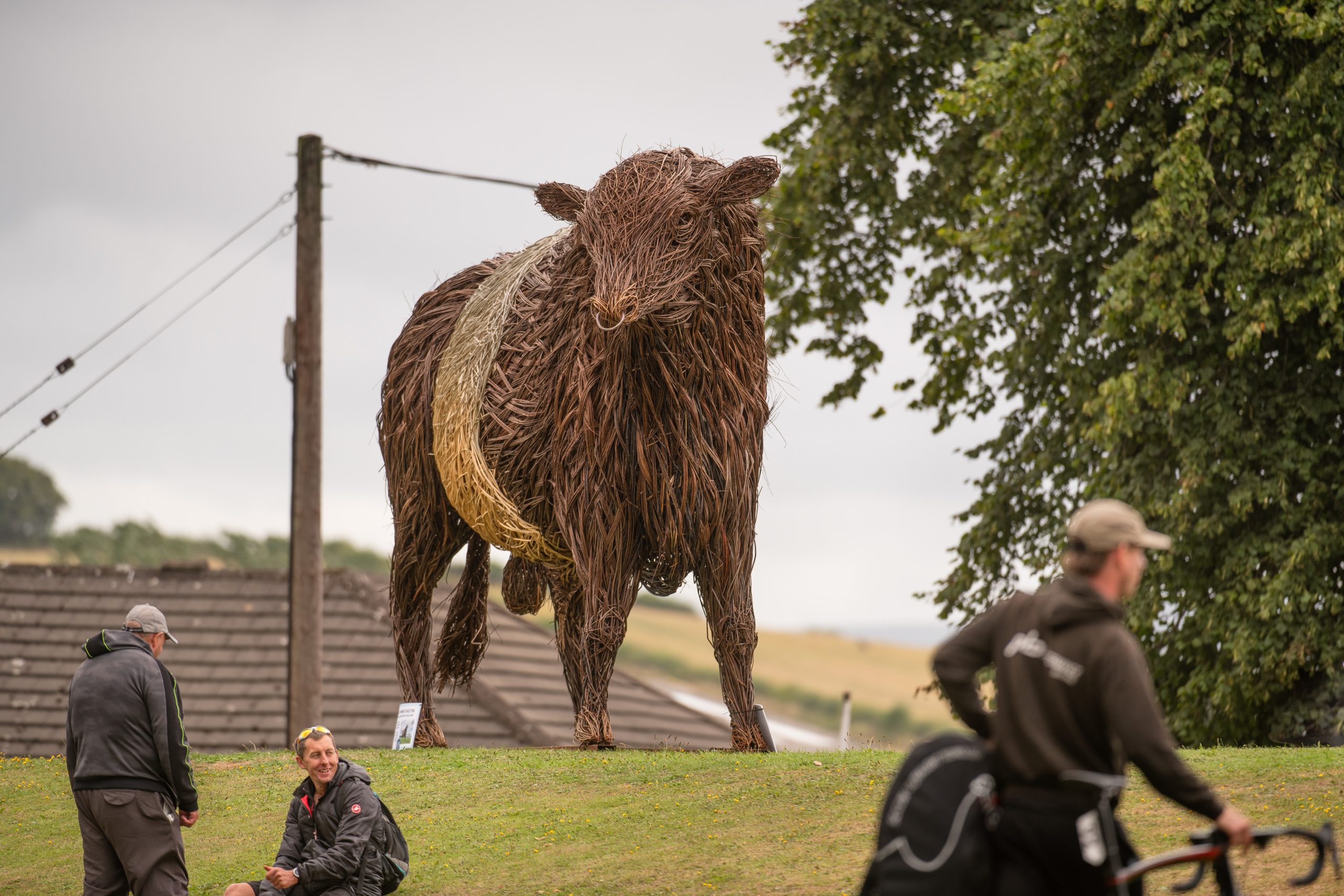 After a two-year pause, the Stewartry Agricultural Society's Committee are delighted to announce the return of the Stewartry Show, for its 74th year, on Thursday 4th August. With something for all ages and interests, the show is seen as 'When farming comes to town' and is a vital part of the Stewartry's tradition and heritage. This year's show includes a couple of extra attractions to make it a 'can't miss' event!
Sam Hutton, the Stewartry Agricultural Society President , said: "We are delighted to be holding the show once again at Greenlaw after a two-year gap. We have been heartened by the strength of support shown in the farming and wider community to get the show up and running again. In particular our Main Sponsors Wallets Marts, all of our section sponsors and in addition this year we are hugely grateful for the support from the Galloway Glens Scheme. Local shows are a key part of the rural community, whether you are in farming or not, we hope to see you on the day!"
Schedule for Show Day
· LIVESTOCK JUDGING – starts at 8.30am.
· GRAND PARADE OF LIVESTOCK – At 3pm
· OPEN COMPANION DOG SHOW – entries taken on the day by 12 noon
· STEWARTRY DOG AGILITY TEAM – Performing throughout the day in the entertainment ring
· LOCAL ARTS, CRAFTS AND FOOD, STALLS, SHOPPING & TRADE STANDS
· HOMECRAFTS & FLORAL ART – entries sought! (Class Leaflet available from local
outlets including Ernespie Farm Park & King Street Toffee Shop)
· MAIN RING ENTERTAINMENT – including the Vander Brothers Wheel of Death, this year including some familiar Super Heroes!
· CHILDREN'S ENTERTAINMENT
· CRAFT MARQUEE
· SHOW JUMPING – entries taken on the day
Gates open on Thursday 4th August at 9am. Entry fee is £8 per adult, £4 per child. A family ticket (2 adults and up to 3 children) is £24. Car Parking is Free.
The Stewartry Show is run by the Stewartry Agricultural Society, registered charity no SC010703. If you can help us, either on the day or beforehand, please do get in touch on stewartryshow@btinternet.com.
The show is supported by a range of local organisations, with Wallets Marts as lead sponsor.
This year's show is also being supported by the Galloway Glens Scheme, an initiative of Dumfries & Galloway Council's Environment Team. The Galloway Glens family activity tent will host a range of partners and a whole range of fun and free activities for all ages, including 'CSI Bones', with archaeologists on hand to identify and date any bones you may have lying around the houses of the Stewartry, and other attractions including a chance to try Indoor Curling!
McNabb Laurie, Galloway Glens Team leader, said: "This show wouldn't exist without the amazing work behind the scenes of the volunteer committee. The Covid-19 induced absence of the show has been keenly felt and this year we are delighted to be supporting the committee as the show re-establishes itself as a fixture in our calendars. Surely one of the highlights of the summer.
We are, as always, grateful for the funding we receive from the National Lottery Heritage Fund which allows us to work with local partners like this, and the work of the Council's Environment Team, which saw the opportunity and need for a scheme like this.
See you there on 4th August, and do look out for the Galloway Glens family activity tent!