Need to know how inbound tourism is performing? Looking to understand the competitive tourism landscape, uncover trends and the importance of different market sectors? Explore the latest data available through the below reports.
(New reports and insights will be added when they become available)
DOMESTIC SENTIMENT TRACKER
VisitScotland's latest tracking research on UK residents' holiday intentions. This includes perceptions relating to the cost-of-living crisis, and industry specific insights.
Scottish Tourism Index October 2022
56 Degree Insight team ran the 4th of their quarterly waves of 'Scotland's Viewpoint' - a representative sample of over 1,000 Scots conducted online. Again, a major focus was the holiday taking behaviours and opinions collected through their proprietary Scottish Tourism Index survey.
South of Scotland Segmentation Data.
September 2021
Yoder Consulting conducted an online survey among 3,440 UK adults (excluding adults in the Scottish Borders and Dumfries and Galloway) between 31st August and 15th September 2021.
Quotas were set and weights applied in order to ensure the data were nationally representative of adults (18+) in UK
The Scottish Tourism Index - Aug 2022
Monitoring the Views of Scots about Holidays and Breaks.
Encouraging signs in Scots holiday taking this year - but the cost of living crisis is impacting on the nature of these trips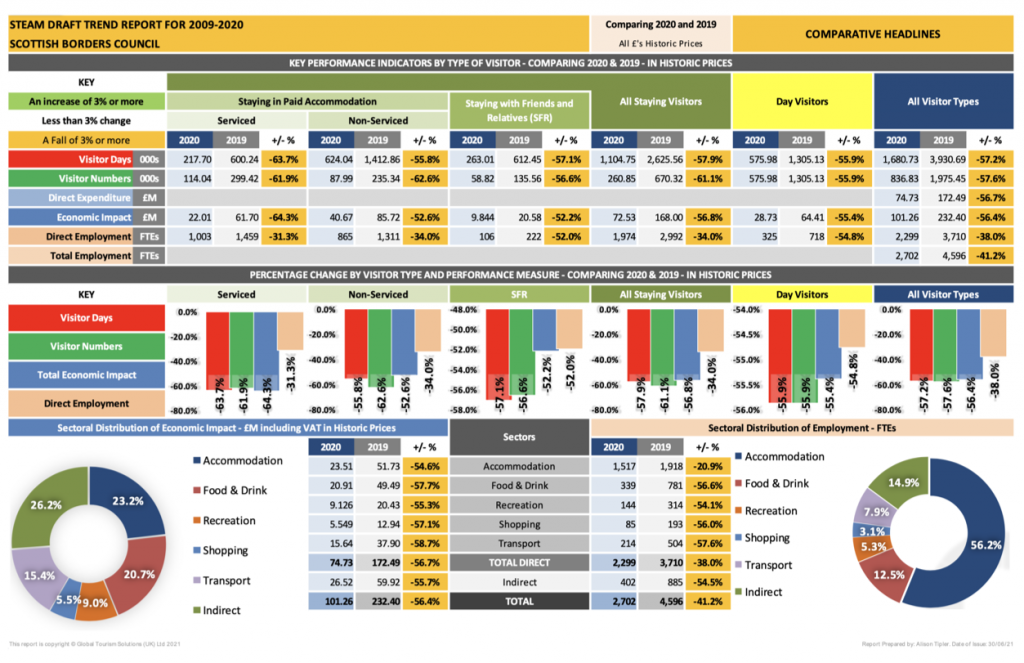 STEAM DATA – Scottish Borders - Distribution of Key Impacts by Visitor Type, Month and Sector for the Period 2009 to 2020
STEAM DATA – Dumfries & Galloway - Distribution of Key Impacts by Visitor Type, Month and Sector for the Period 2009 to 2020