GET INVOLVED & BECOME A MEMBER
Membership of the SSDA is open to all tourism, hospitality and leisure businesses and organisations across the South of Scotland – or even anyone who loves our region and wants to invest in its future.
Joining us will bring many benefits to individual businesses, our local destination and sector marketing groups, suppliers and members of the community.
Learn more about our different membership packages below.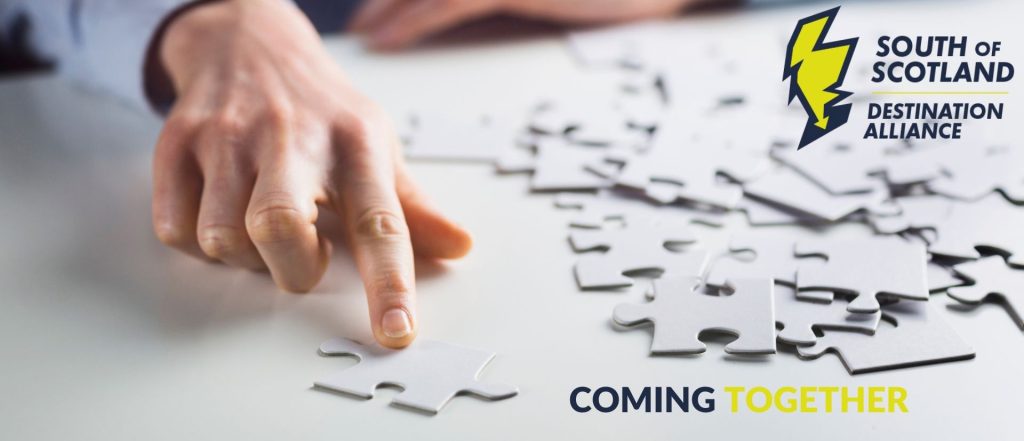 SSDA MEMBERSHIP OVERVIEW
Membership of SSDA will bring a host of immediate benefits and tangible benefits to individual businesses, local marketing groups, suppliers, events, and social enterprises, but more importantly, sustainable, and substantial benefits across the long term.
Our membership categories are listed below. Please select the membership best suited to your business or organisation.
You will benefit from:
Place Brand Marketing - (Putting the South of Scotland on the map through 'Scotland Starts Here' and driving a sustainable increase in visitors to the area)
Digital Improvement - (engage with your customers more effectively, maximising customer communication opportunities, meet evolving consumer expectation and reach audiences effectively including having excellent online visibility and bookability)
Business & Product Development - (fulfil business potential through innovation, collaboration, creativity, and diversification)
Discounted paid for opportunities - (make increasingly informed business decisions by tapping into the range of activities being created by us, through listening to you and what is needed by you and our destination)
Networking with businesses, suppliers, and trade - (to grow revenue through effective partnerships and collaborations)
HOW TO GET INVOLVED
Becoming a member is easy - and we have a team ready to support you at each stage of the process.
Simply:
Select your chosen membership tier*
Complete the membership form outlining your business information
Pay your membership fee either by BACS, credit card or there are pay monthly options available if you would like to discuss**
Someone from our membership team will be in touch to get you started and continue to support you throughout your membership period.
*If you are a supplier and would like to learn more about membership options please get in touch
**Please note that if payment is not received within one month of receiving your invoice, your membership will be cancelled and benefits removed.
CORE MEMBERSHIP
The SSDA Core Membership is our entry-level membership offer, starting at £85 annually. This is a fantastic option for businesses interested in joining our community and promoting their business through our core listings.
PARTNER MEMBERSHIP
Take your business to the next level with our Partner Membership package, starting at £400. With an enhanced level of support and engagement, it invites you to become a dedicated partner of SSDA
BESPOKE MEMBERSHIP
Our Bespoke Membership makes the most of what SSDA can offer you and your business, starting at £1000 + VAT. You will have exclusive access to our popular social media platforms for a promotion every two months, and priority opportunities to be included in our newsletters, ongoing marketing campaigns and PR activity.