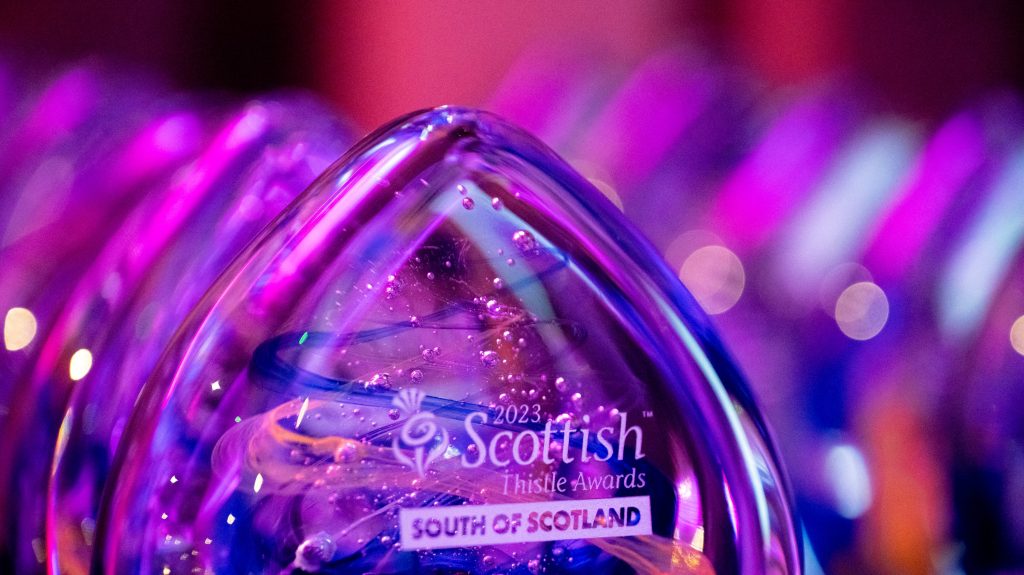 South of Scotland Thistle Awards 2023

Huge congratulations to everyone who entered the 2023 inaugural South of Scotland Thistle Awards. The South produced such a quality of applications that the independent judges from across Scotland were deeply impressed by the extremely high calibre produced by our region.
For almost 30 years, The Scottish Thistle Awards have been recognising and championing the very best of the Scottish tourism, hospitality and events industry. The Awards honour the very best individuals, businesses and partnerships for their innovation, excellence and success. To have our own event in the South of Scotland is another significant milestone in recognising and celebrating what we have here.
The evening at the Cairndale Hotel on the 5th October was an opportunity to recognise all our finalists and celebrate our winners. We look forward to cheering you on as you represent the South of Scotland region at the National Finals in Glasgow on Friday 1st December 2023.
The South of Scotland Winners Gallery 2023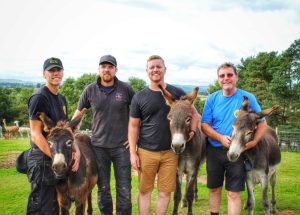 Dalscone Farm
Its a tremendous honour to win the Innovation in Tourism Award, we work incredibly hard everyday to create content and grow our social media presence and we are proud to be able to contribute to the local tourism industry and bring visitors from not only the UK, but all over the world to Dumfries & Galloway. We are blown away to win the Best Visitor Attraction Award! We couldn't have won this award without the hard work and dedication of our fantastic team who work hard everyday to make Dalscone the place it is today! Its amazing to be recognised as being the best visitor attraction in the region!
Best B&B or Guest House Experience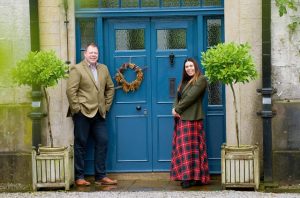 Nithbank County Estate
"We are honoured and delighted to win this prestigious award. The Thistle Awards are the pinnacle of success for tourism in Scotland and showcase a commitment to providing consistency through authentic and quality guest experiences. The great tourism product we are able offer is only made possible through working with some amazing local businesses and our wider community - it is definitely a collaborative effort that goes towards creating unique memorable moments for guests here at Nithbank."
Best Self-Catering Experience
Arden Holiday Cottage
This means so much as the last few years have been tricky for all those involved in our industry. We have spent time listening to our customers and thinking of new initiatives to give them a unique visitor experience. This award will show potential guests that if they come to stay with us, they will be assured an unforgettable experience.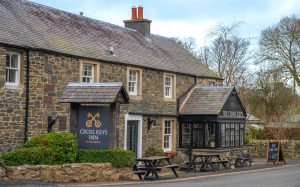 Cross Keys Inn
Bringing the Cross Keys Inn back to life has been a hugely rewarding experience and we are thrilled to be recognised in this way. This Thistle Award is testament to the passion and enthusiasm of our team who work brilliantly to keep the pub at the heart of our community.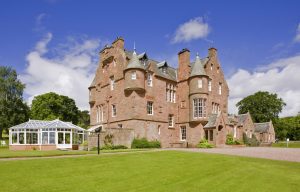 Cringletie
To be a Regional Finalist in the Thistle's is fabulous, but to be named as Winner of Best Hotel Experience, and in such prestigious company, is a great honour. This recognises the hard work and commitment of our whole team and we are extremely proud to be bringing the award home to Peebles.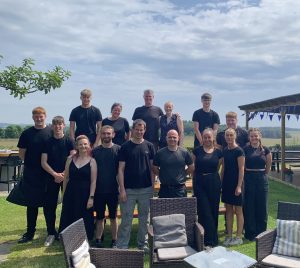 Allanton Inn
We were over the moon that The Allanton Inn was shortlisted for Best Eating Experience but to win this prestigious award for the South of Scotland is humbling recognition for our community & our hard working team who always strive to passionately showcase all things local & the best our region has to offer.
Outstanding Cultural Event or Festival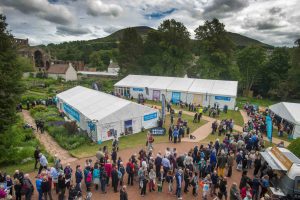 Borders Book Festival
We're absolutely delighted to have won this prestigious award and we really value such a positive endorsement of our work and our enhanced programme in 2022, celebrating Scotland's Year of Stories. None of it would have been possible without the support of our community, and the passion and dedication of our small team and big-hearted volunteers!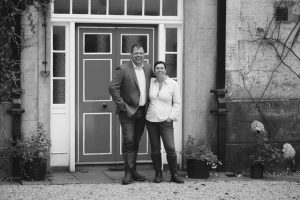 Nithbank Country Estate
For Nithbank to be recognised as a Thistle Award winner in this category is a huge accolade and in doing so we recognise our amazing Biosphere and Scottish Community Tourism (SCOTO) networks. Taking action to be both a luxury and responsible, community focussed business is important to us and sits at the heart of everything we do. It's not always the easy choice but it's the right choice, and through advocacy and collaboration, we continue on that journey; to innovate and create a guest experience which evidences the provenance of Nithbank and the south of Scotland as a destination. We hope to inspire more visitors and grow our reputation combining 'world-class-excellence' in a 'world-class-environment'."
Celebrating Thriving Communities
The Devil's Porridge Museum
The Devil's Porridge Museum is highly pleased to receive this prestigious award which recognises the outstanding work we do in our local community, with both young and older people. Our Climate Change project is especially exemplary. The Thistle Awards are recognised as a benchmark for excellence in the tourism sector and our team are proud as punch that we have been recognised for the efforts we put in to give visitors a warm welcome when they come to our great area of Scotland.
Trimontium Museum
What an honour to win this award. We were delighted to have been shortlisted for the South of Scotland Thistle Awards, and are privileged to be a winner. It is our amazing volunteers and staff who have made this possible. We look forward to continuing to share the story of the Roman Iron Age with our visitors, whether local, national or international.
Best Outdoor or Adventure Experience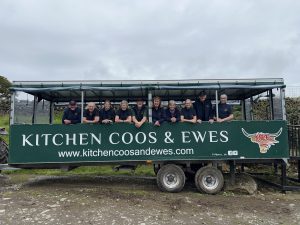 Kitchen Coos & Ewes
We are absolutely thrilled to have won this prestigious award. When we started to create our Highland Coo experiences all we had was a germ of an idea and a herd of coos in a field of dreams. Along with our fantastic wee team we built it and the people came.
Tourism & Hospitality Employer of the Year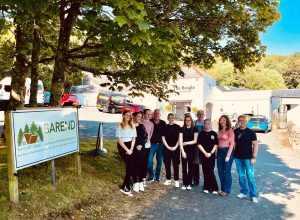 Barend Holiday Lodges & The Beagle Country Pub
It's an honour to win the award for best hospitality employer tonight. We are keen to run a business that treats employees how we wish to be treated ourselves and it's wonderful to have that recognised. Thank you to our great team for their hard work
Tourism Individual of the Year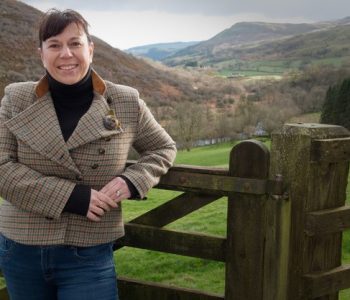 Melanie Allen
I am absolutely thrilled to be recognised as Tourism Individual of the Year on such a special occasion, at the inaugural South of Scotland Thistle Awards. Winning this prestigious award is such a wonderful accolade that I dedicate to all the individuals who are part of my journey. Success in tourism is always at its best when it's achieved in collaboration with other like minded people who work with a shared vision.
Through these cherished relationships, I hope the passion and ambition I have for this region continues to be contagious with both businesses, community and visitors - working together there are no boundaries to what we can achieve. Wishing massive congratulations to all the award winners and finalists celebrating this evening and making a difference to tourism in the South of Scotland.
Our National Finalists 2023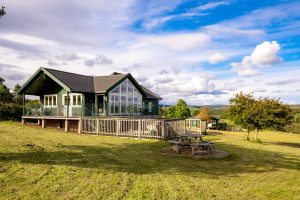 Airhouses, Lauder
Airhouses offers  quality, luxury, self catering experiences in the heart of the Scottish Borders  countryside. 
The accommodation sleeps 32 guests in total over one large house for 10, two glamping pods (sleeps 2) and four lodges of varying sizes sleeping 2,4 and 6 people.  
It's situated on farmland that has been in the family for 37 years, with 17 years of running the self-catering properties.    
Airhouses states that they "are constantly evolving to make sure we stay at the forefront of the self-catering industry, by giving our guests the best experience we can and adhering to our values of great customer service, outstanding cleanliness, a peaceful, respectful environment and responsible tourism."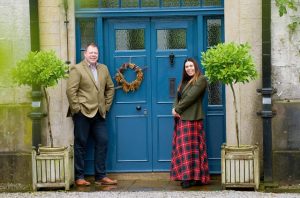 Nithbank Country Estate, Thornhill
Located within the Galloway & Southern Ayrshire UNESCO Biosphere, Nithbank Country Estate operates as a Biosphere Certified Business. The business was founded in 2019 with sustainable & responsible ethics shaped into its core, alongside providing a super-luxurious experience.
In 2022, Nithbank became the first accommodation provider in Dumfries & Galloway to receive the prestigious 5-Star Gold Award from VisitScotland, showcasing its reputation as an exemplar tourism business in creating quality, memorable and authentic visitor experiences. 
The historic country house provides exclusive accommodation with two guest suites, set in an 11-acre estate which guests can enjoy in its entirety: formal gardens, ancient woodland glen, cascading ponds, walled kitchen garden and river frontage with breath-taking views. 
Finalists in the 2023 South of Scotland Thistle Awards
Chosen after a rigorous judging process, undertaken by peers and leaders, all our finalists are celebrated and thanked for the huge amount of work they do to provide a world class visitor experience.
Thank you to all our Sponsors

Best Hotel Experience
Fishers

Outstanding Cultural Event or Festival
The Borders Distillery

Best Bar or Pub
Scottish Licensed Trade Association

Celebrating Thriving Communities
Johnstons of Elgin

Best Eating Experience
SW Audio