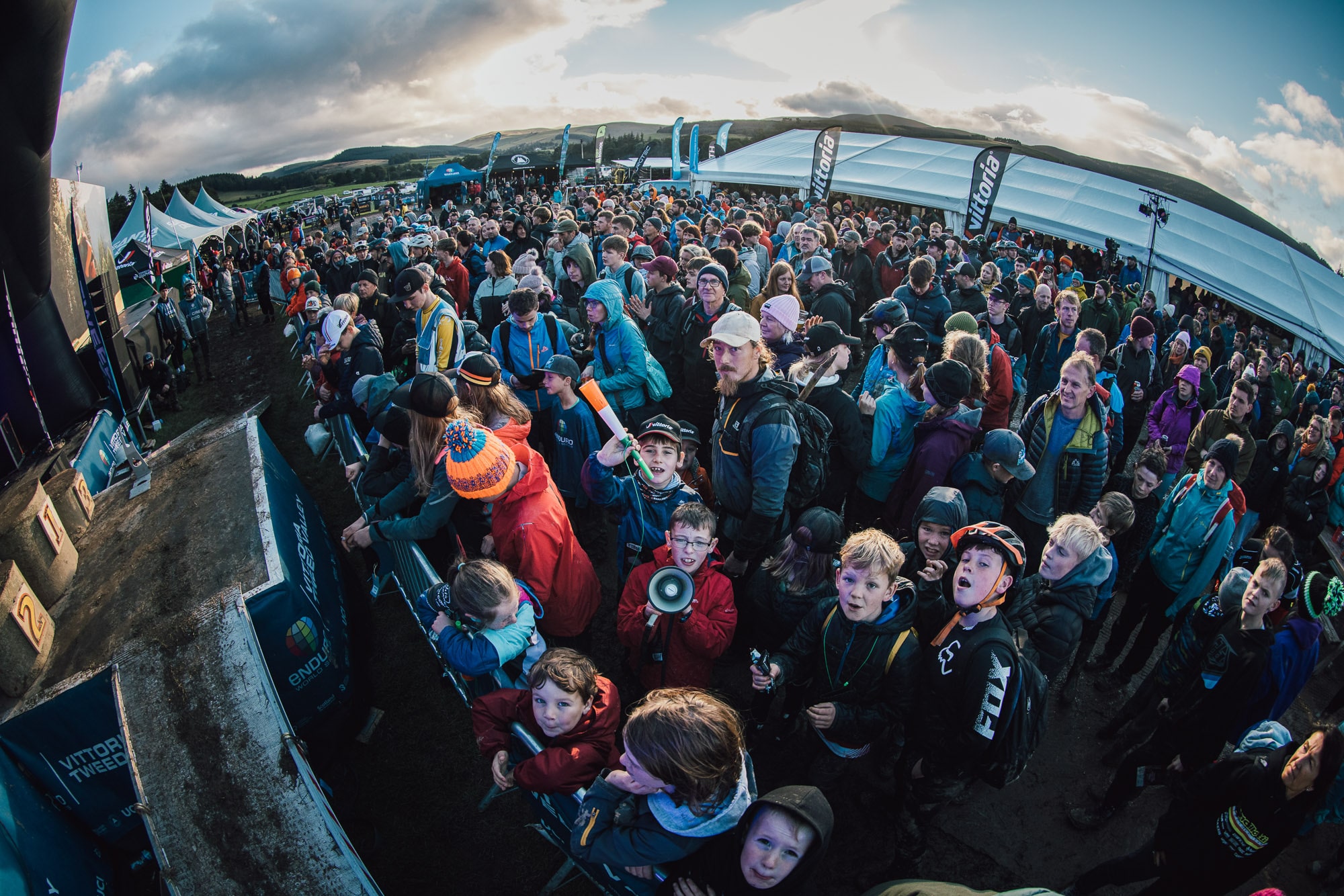 The Enduro World Series (EWS) mountain bike race and festival returns to the Tweed Valley in the Scottish Borders this year, bringing with it an estimated 20,000 visitors to the area, including elite international athletes, global cycling brands, amateur racers and spectators from across the UK and beyond. The festival takes place in Innerleithen from 2-5 June 2022 and includes bike demos, live music, local food and drinks, family-friendly entertainment, top cycling and adventure brands, kids racing and more.
Enduro Sports Organisation (ESO), the company behind the EWS are keen to hear from other Scottish Borders-based businesses who may be able to support the event, in particular accommodation providers, but also others including food and drink suppliers, event infrastructure specialists and others.
Last year over 60 local businesses were involved with or directly benefited from the EWS Tweed Valley event and ESO wants to continue to build on the economic benefit to the local community.
For more information about the Enduro World Series at Tweed Valley visit our website   and to discuss suporting the event with us please contact us here.