SOUTH OF SCOTLAND SUPERCHARGED IS READY TO GO
The future success of our activity, campaigns and developing the South of Scotland into a leading first class destination relies on your business getting the absolute most from us as your DMMO for the South of Scotland.
Below you will see events that are currently in the calendar with more coming soon. Please note our events will be a combination of virtual webinars/workshops and where possible face to face due to the current circumstances.
Sign up today.

SOSE Summer Tour
Monday 10th July @ 8:00 am

-

Wednesday 16th August @ 5:00 pm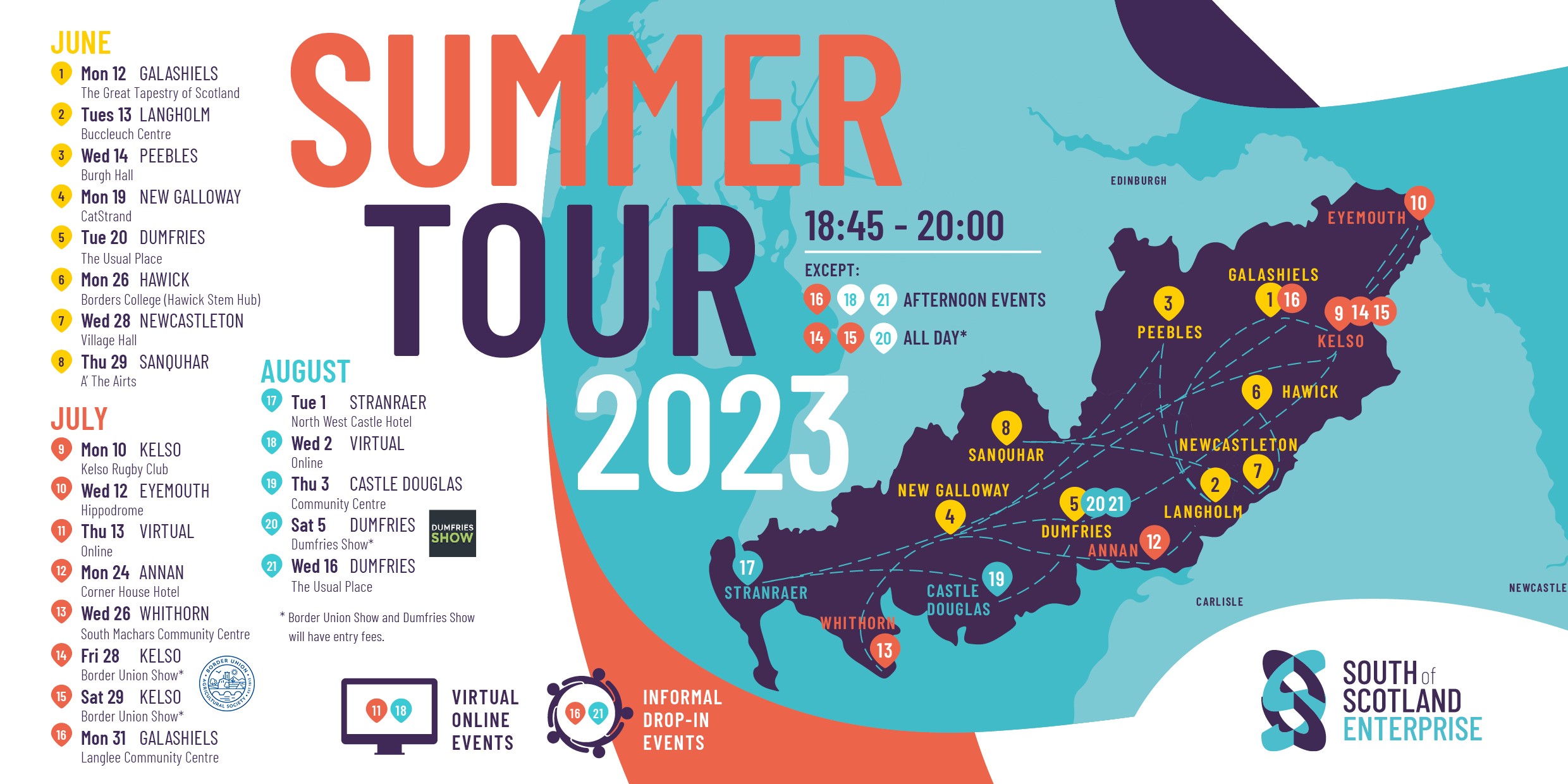 South of Scotland Enterprise will be visiting locations across the region to speak to communities, businesses and social enterprises through its new summer tour.
Chair, Professor Russel Griggs, and Chief Executive Jane Morrison-Ross will take part in the tour which will include a series of in-person, online and inclusive sessions, starting in Galashiels on Monday 12 June.
The summer tour is an opportunity to come and talk to SOSE to find out more about the region's economic and community development agency.
It is also an opportunity to hear how we are working with others, including through the South of Scotland Regional Economic Partnership, to address the big issues impacting our economy, such as housing, transport and skills.
There will also be a chance to discuss new opportunities the region faces, as well as our new Five Year Plan.