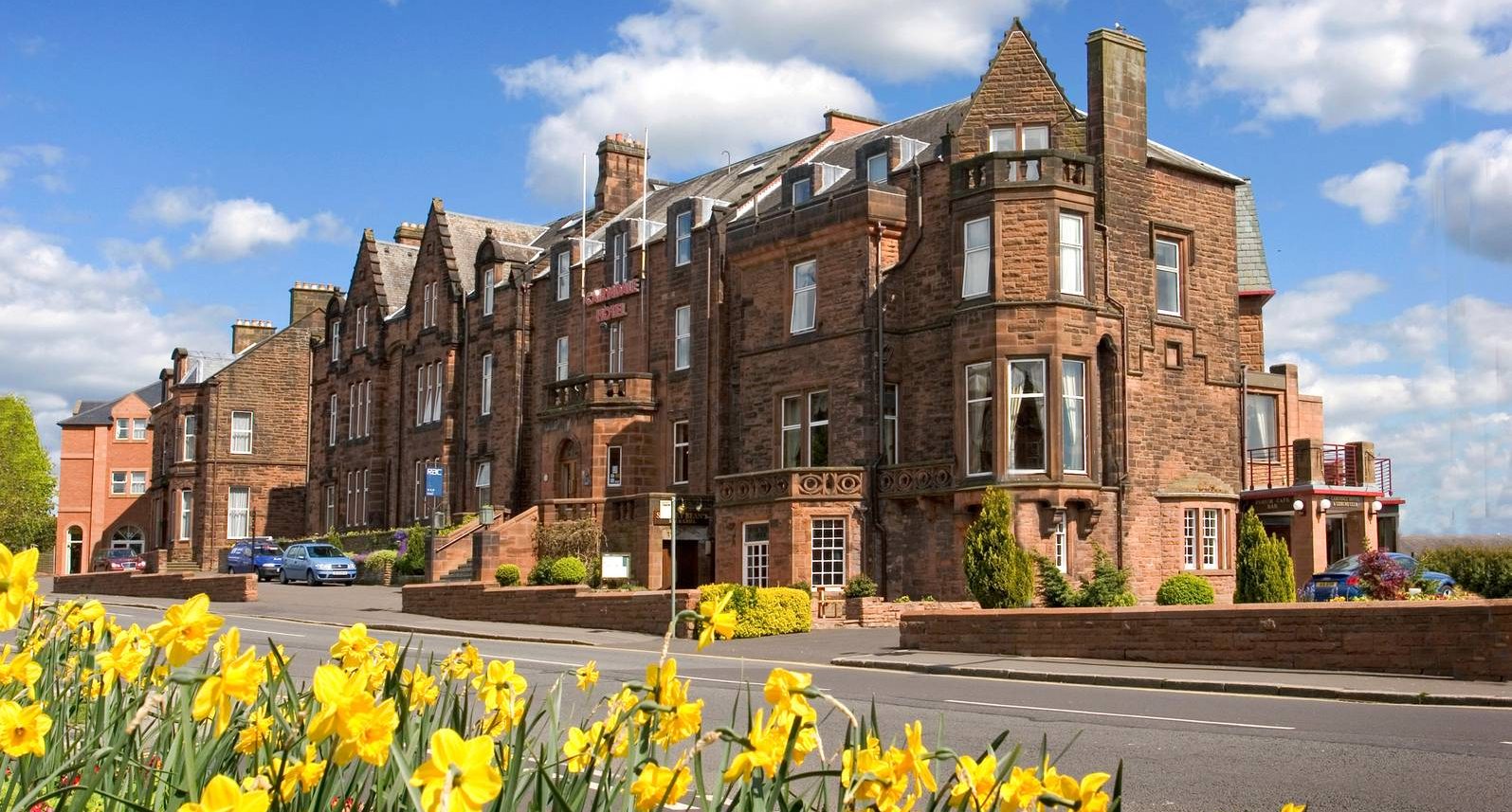 A Dumfries hotel is hosting a double celebration – its 40th anniversary as a family owned business and a showcase for tourism in the South of Scotland.
Forty years since it was acquired by the Wallace family, the 91 bedroom Cairndale Hotel and Leisure Club and the South of Scotland Destination Alliance (SSDA) announced the hotel will be the venue for the first regional South of Scotland Thistle Awards.
In 2023 the region will have its own dedicated Thistle Awards, delivered by SSDA in partnership with VisitScotland and South of Scotland Enterprise (SOSE). The Thistles are the country's main awards for its £11.5 billion tourism and events industry.
The winners will be announced at a ceremony at The Cairndale on Thursday 5 October with category winners from the South of Scotland going on to the national finals.
David Hope-Jones OBE, CEO of the SSDA which aims to increase tourism spend in the region to £1 billion by 2030, commented: "We and our partners at VisitScotland and South of Scotland Enterprise are delighted to be working with The Cairndale Hotel to host our first ever regional Thistle Awards."
Starting with only 29 en suite bedrooms The Cairndale has grown into one of the country's largest privately owned hotels. Its function room can accommodate up to 400 guests and is a popular choice for conferences and music nights.
The South of Scotland was named one of the 30 top global destinations for 2023 in Lonely Planet's Best in Travel guide, and Cairndale Director Matthew Wallace Junior said the inaugural regional Thistle Awards represented a major step forward in carving out its own identity and promoting its coast-to-coast attractions.
He commented: "Combining our 40th anniversary celebrations with such a ground-breaking event highlights not only our proud family history but also helps the South of Scotland take its rightful place on the global stage."
David Hope-Jones added: "The Cairndale is a fantastic, family-run hotel whose owners are long-standing champions of tourism for the area. The South of Scotland Thistle Awards promise to be a wonderful way of recognising hard working businesses who are putting the South of Scotland on the map as an unforgettable year-round destination."