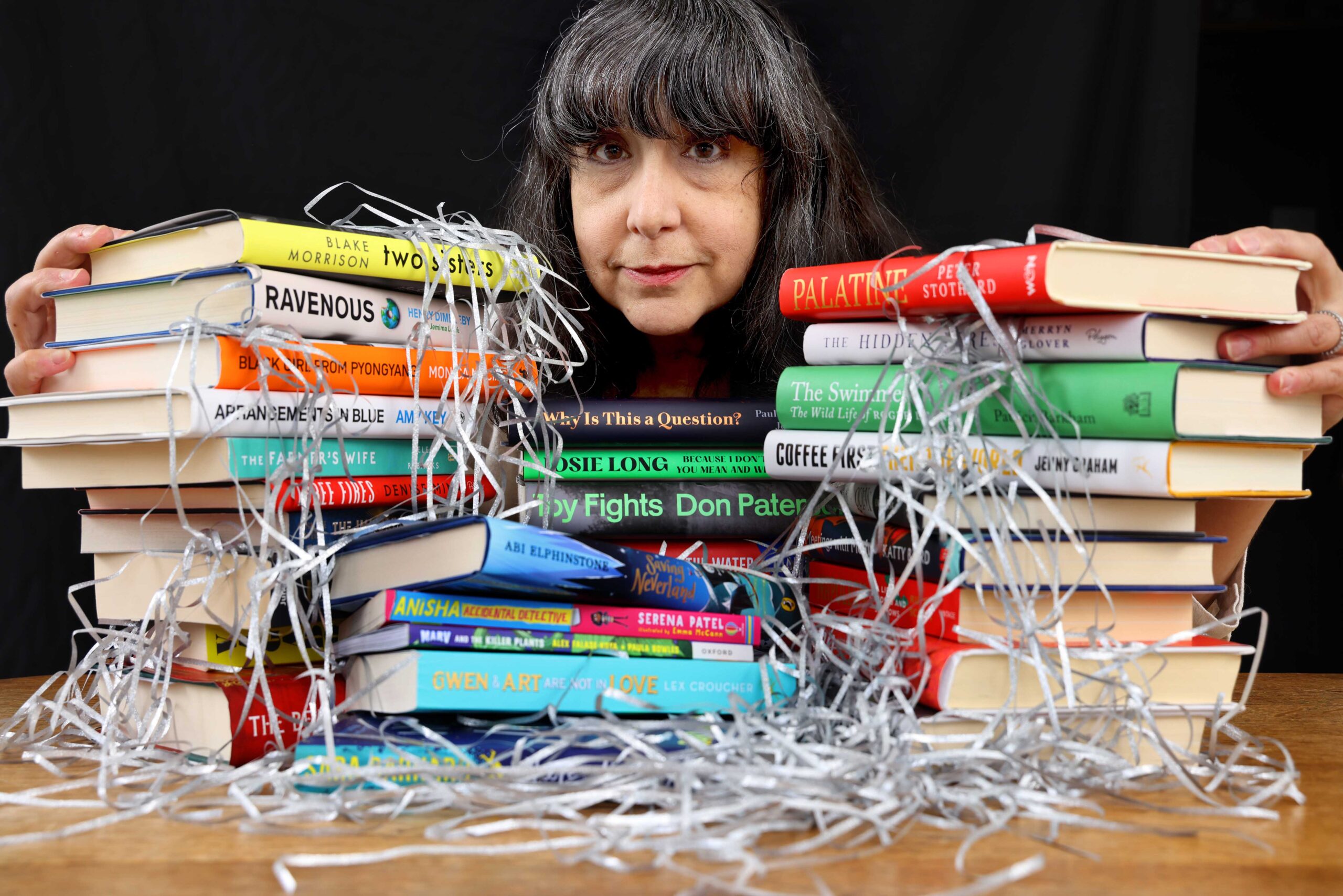 Full programme revealed – featuring Hamza Yassin, Maggie O'Farrell, Judy Murray, Michael Morpurgo, Josie Long, Robin Ince and many more 
Tickets on sale for 25th annual festival in Scotland's National Book Town 
Wigtown Book Festival has unveiled its full line-up – with guest programmer Lee Randall offering twenty five top tips for this year's 25th annual event.
Tickets go on sale on 1 August for the festival, which takes place in Scotland's National Book Town from 22 September to 1 October.
It will be a 10-day feast of activities and events including the chance to hear a multitude of authors discussing their latest books, plus poetry, film and music.
There will also be a series of powerful lectures and discussions on key issues ranging from the climate emergency to the 25th anniversary of the Scotland Act and the failure of world economics to account for the use of our natural resources.
Guest Programmer, Lee Randall, has embraced a series of themes for the festival which cover: favourite fiction, big Ideas, history makers, great lives, out and about, inspiring journeys, rural realities and personal reflections.
As ever the festival will include lots for young adults and the Big Wig festival for children.
Lee said: "Ever since I began chairing events in Wigtown, I've told people that a piece of my heart remains here year-round.  
"To programme the 25th event has been a privilege and a challenge. How do you celebrate Wigtown's journey while looking to the future?  
"I hope that what we've come up with adds up to a full 10 days of delights – a really exciting mix of brilliant contemporary fiction and the very best in non-fiction alongside superb debut novels and Galloway yarns. 
"This all rubs shoulders with wild walks, music, film, poetry, lectures and discussions. 
"The programme also attempts to reflect the unique character of Scotland's National Book Town. I hope you enjoy it – and that, like me, you won't want to leave." 
Lee along with Andy Stewart, who produces the events for children and young people, selected 25 of the events taking place to give a taste of all that's on offer:
Hamza Yassin – Be a Birder: The man with the most infectious smile in TV talks about winning Strictly, a Sudanese childhood, dyslexia, Highland life and his passion for birds.
Maggie O'Farrell – The Marriage Portrait: The 2020 Women's Prize Winner transports us to Renaissance Ferrara where a young noblewoman is forced into a dangerous marriage.
Judy Murray – The Wild Card: Who better to serve up a novel centred on the world of tennis than player, coach and tennis mum Judy Murray?
Henry Dimbleby – Ravenous: The UK food tsar who resigned in March at the government's refusal to tackle junk food. This searing book explains why he was so worried.
Joanne Harris – Broken Light: A welcome return to Wigtown with her new novel inspired by Stephen King's Carrie. Menopausal Bernie Moon takes control of her life after uncovering a hidden power.
Gavin Esler – Britain Is Better Than This: The former BBC Newsnight presenter and festival stalwart returns to offer a funny, forensic and lacerating take on why the country is falling apart.
Josie Long – Because I Don't Know What You Mean and What You Don't: The comic brings new stories to our stage exploring life's funny, painful and poignant aspects.
Michael Morpurgo – Tales from Shakespeare: We welcome back one of Britain's greatest storytellers. He'll be discussing a life in books and why he is taking on Shakespeare.
Sally Magnusson – Music in the Dark: The broadcaster and author returns with a new novel about the legacy of the Highland Clearances, inspired by her grandmother's family's experiences.
Pat Nevin – Football and How to Survive It: The "accidental footballer" discusses his fabulously entertaining account of his turbulent time as player and CEO at Motherwell.
Jane Glover – Mozart in Italy: Internationally lauded conductor and Mozart expert Dame Jane Glover invites you to follow the child prodigy on a career-making tour of Italy.
The Beano Dennis & Gnasher – it's been 85 anarchic years since the launch of the Beano. Our celebration takes a behind-the-scenes look at Britain's most famous comic paper.
Jenny Graham – Coffee First, Then the World: Sixteen countries, 124 days, 18,000 miles: Scotland's endurance cycling legend on her attempt to pedal the world unsupported.
Robin Ince – Books as Weapons of Empathy: The comedian and co-presenter of BBC Radio 4's The Infinite Monkey Cage toured Britain's bookshops for his book Bibliomaniac. No wonder he's at home in Wigtown.
Louise Minchin – Fearless: The former BBC Breakfast star has pushed herself to the limit as she goes in search of adventurous women.
Leif Bersweden – Where the Wild Flowers Grow: The BBC Springwatch botanist invites you to join him on a tour of the wild plants of Britain and Ireland, from the everyday to the extraordinary.
Helen Rebanks – The Farmer's Wife: My Life in Days: The joys and frustrations of the farmer's wife, reflecting on the Lake District farm she shares with husband James, four kids and 500 sheep.
AF Steadman – Skandar and the Unicorn Thief: The bestselling author on the book that singlehandedly made unicorns cool again.
Ruth Scurr – Napoleon: A Life in Gardens and Shadows: One of our most original biographers offers a green-fingered new take on the emperor as botanist.
Stef Penney – The Beasts of Paris: The Costa Prize winner turns to 19th-century Paris, where three wandering souls find one another amid the chaos of war.
Peter Stothard – Palatine: An Alternative History of the Caesars: The former Times editor on his brilliantly original account of the early Roman empire as seen by the social climbers, gluttons, courtesans and libertines who besieged the halls of power.
Partha Dasgupta: The renowned economist delivers the annual James Mirrlees Lecture and argues that economics has failed our world in the way it accounts for the natural world and its resources.
Andri Snær Magnason – The annual Magnusson Lecture sees the activist, one-time Icelandic presidential and author of On Time and Water talk about why we need myth and memoir to face the climate emergency.
A Deadly Dinner with Dr Kathryn Harkup: A country house, a three-course dinner, and a chemistry expert and author – everything you need for an Agatha Christie-influenced dinner at the magnificent Penninghame Estate. But do you trust the chef?
Liz O'Riordan – Under the Knife: The doctor turned author talks about her moving, incisive memoir. How does a cancer surgeon react when diagnosed with breast cancer?
Cathy Agnew, Chair of the festival trustees, added: "What a difference 25 years makes. To survive and thrive for a quarter of a century would be an achievement in any circumstances. But after the challenges of Covid and in the face of the hostile winds blowing through the cultural sector, it feels faintly miraculous.  
"None of it would have happened without the enduring support of our funders and sponsors and the extraordinary team of volunteers who help make the festival happen. From the bottom of our hearts, we thank you. Here's to the next 25." 
This year's many other attractions will include:
Panel discussion led by journalist Brian Taylor on the 25th Anniversary of the Scotland Act
Spotlight on Dumfries and Galloway – morning sessions with readings from some of the region's many authors
Start the day by enjoying Poetry for Breakfast
Nature, wildlife and literary walks – led by authors and countryside rangers
The ever-popular annual ceilidh and fireworks
A screening of the multi-award winning Galloway-made feature film Stella
Supernatural drama with Casting The Runes at The Swallow Theatre
Starting back in 1999, a central aim of the festival has been to help drive regeneration across Wigtownshire (a highly rural area which has seen a steep decline in its traditional industries) and beyond.
In that time it has generated over £50 million for the regional economy and each year more than 10 times the town's population (of just under 1,000) come along to enjoy the event.