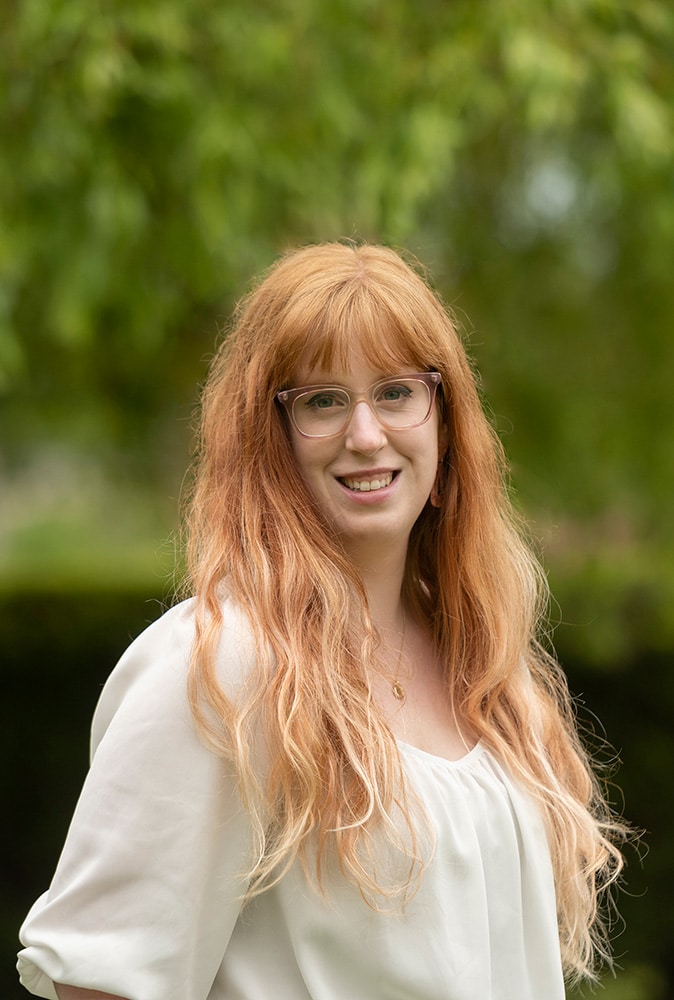 Contact Details
Email: vanessa@ssdalliance.com
Digital Marketing Coordinator
Vanessa Wegstein
I'm delighted to join the SSDA as Digital Marketing Coordinator. With over 5 years' experience in digital marketing, I'm especially passionate about building advocacy and brand recognition through storytelling – and storytelling and South Scotland just go together.
Though I was born in Germany, my experience in tourism marketing is centred almost entirely around Scotland. I started my career in sales at small group tour operator Rabbie's in Edinburgh, where I organised private tours all over the country and had the luck of going on scouting trips for new routes and testing new experiences – including in the South. I went on to gain my MSc in Tourism Marketing at the university of Strathclyde in Glasgow, focusing on authenticity in tourism products and community involvement in developing destinations. My marketing career later took me to one of the Big Houses in the Borders, being awarded runner-up in the ASVA Star Awards for my work and taking part in a variety of collaborations in the area. Throughout this time I also had the pleasure of following along the founding and first phase of MBTAG.
I then joined Phase 2 of MBTAG from 2019, leading on the group's ambitious digital plans, and coordinating everything from the social media presence to the successful launch of Scotland Starts Here. As part of my role, I also organised a range of bloggers and influencer trips, created a range of dedicated itineraries, and grew overall online awareness of the destination's offer.
Now I'm excited to be part of SSDA and to play a part in growing tourism in the South of Scotland by sharing the beauty of our landscapes and engaging people around the world in our stories.