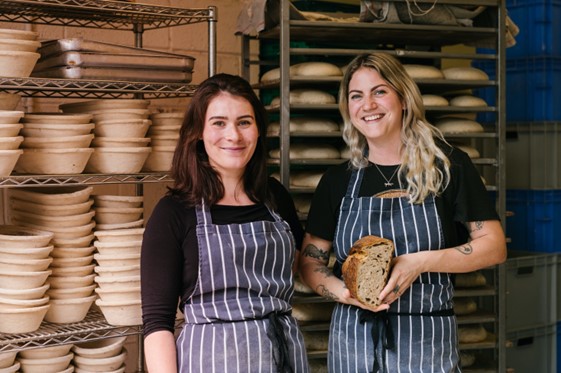 Acclaimed Edinburgh bakery Twelve Triangles has opened in Melrose, its first branch outside of Edinburgh.
Taking over a shop on Melrose's bustling High Street, previously home to The Bakehouse, Twelve Triangles has developed a cult following for its sourdough breads and pastries that put their signature cold prove, slow fermentation baking at their heart.
The bakery will offer a full range of signature sourdoughs as well as fougasse, ciabattas, focaccia, baguettes and 100% rye bread. Alongside a classic pastry selection there will also be Twelve Triangles twists such as twice baked croque monsieurs, bramble & pistachio croissants and baklava buns. There will also be freshly made juices and quality house bean Fortitude coffee.
Purple Plum greengrocer and Martin Baird butchers, both located in Melrose, will supply the bakery with produce to prepare house made soups, sandwiches, and toasties, which will be available to take away or enjoy at a table in the seating space for up to approximately 10 people.
Run by Rachel Morgan and Emily Cuddeford, Twelve Triangles has seven stores across Edinburgh and has been a regular trader at the increasingly popular Faldonside Farmers Market.
Emily said, "It's a real pleasure to open our first branch outside Edinburgh in Melrose. Since moving with my family to the Borders, I've been delighted with the reception to our breads and pastries at Faldonside Farmers Market, which have consistently sold out. It's a real honour to open a shop in Melrose and join the thriving community of independent businesses already based there."