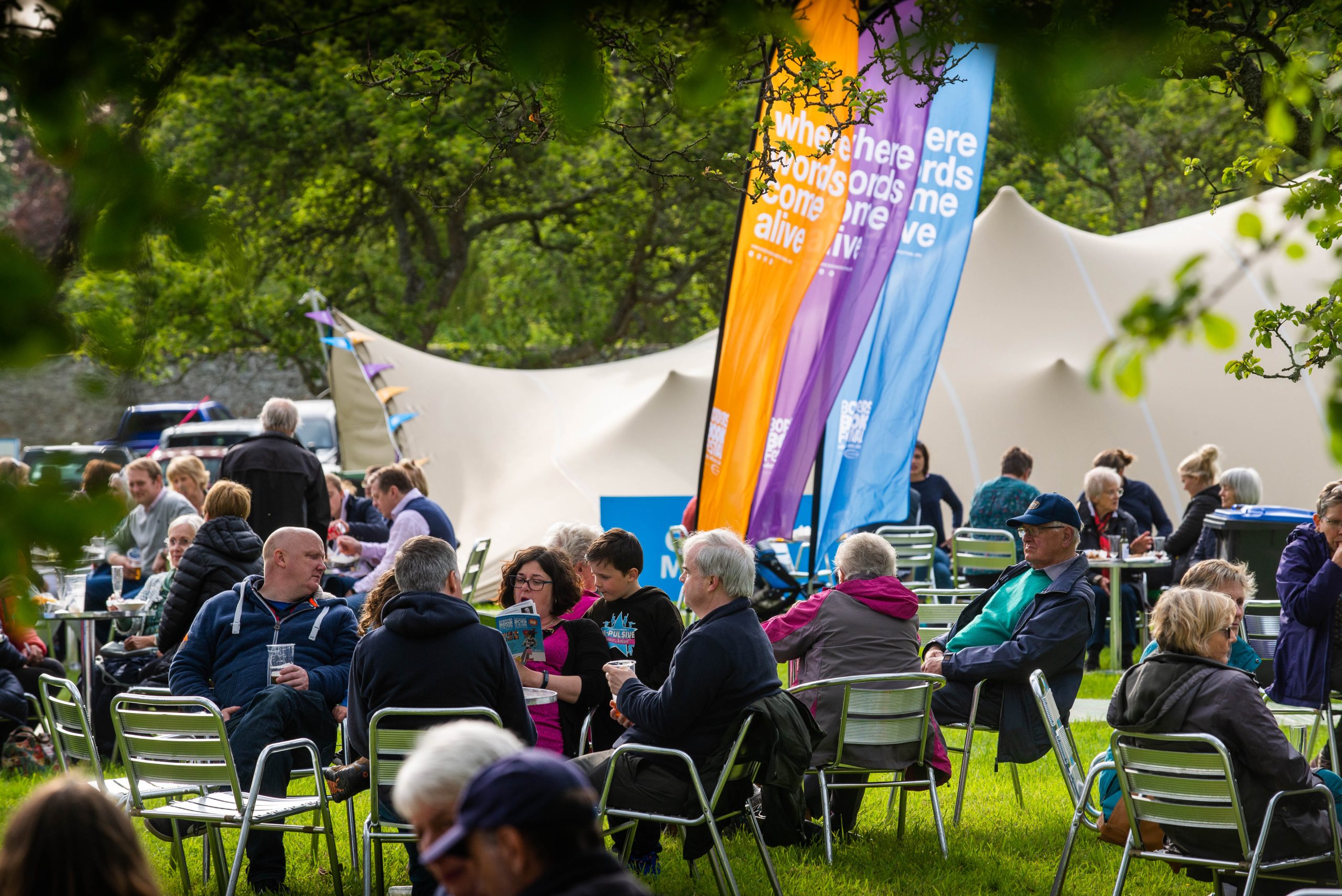 The Borders Book Festival – this year celebrating its 20th edition – has launched an online competition to win a trip to the event at Harmony Garden, Melrose, in the Scottish Borders, this year being held Thursday 15th – Sunday 18th June.
Newly launched on the Borders Book Festival's website, www.bordersbookfestival.org, the competition offers entrants: a two-night bed-and-breakfast stay for two on Friday 16th and Saturday 17th June at Bowden Country House boutique B&B, just outside Melrose ; up to 20 tickets for events at Harmony Garden that weekend; vouchers to spend at the Festival's on-site Food and Drink Village; and a bundle of books to enjoy at home.  A great opportunity to experience the Book Festival as well as explore the Scottish Borders.
Alistair Moffat, Director of the Borders Book Festival, said:
"We're absolutely delighted to offer such a great prize this year, and we really hope that established fans of the Book Festival and those who are new to it will be excited to enter and help to spread the word about the competition.  Of course, our job is to spread the word, not only about the Borders Book Festival itself but about the Scottish Borders as a destination for a weekend away, with all the beauty, culture, history and fun the area has to offer.  So do enter, tell your friends to enter, and keep your fingers crossed that you might be the lucky winners!"
To enter the competition and see details and Ts&Cs, visit: https://bordersbookfestival.org/win-a-weekend-at-the-festival/
Entry closes Friday 9th June at 1pm.