SOUTH OF SCOTLAND SUPERCHARGED IS READY TO GO
The future success of our activity, campaigns and developing the South of Scotland into a leading first class destination relies on your business getting the absolute most from us as your DMMO for the South of Scotland.
Below you will see events that are currently in the calendar with more coming soon. Please note our events will be a combination of virtual webinars/workshops and where possible face to face due to the current circumstances.
Sign up today.

ASSC Regulations Roadshow D&G
31st August 2022 @ 1:00 pm

-

3:00 pm

Free – £25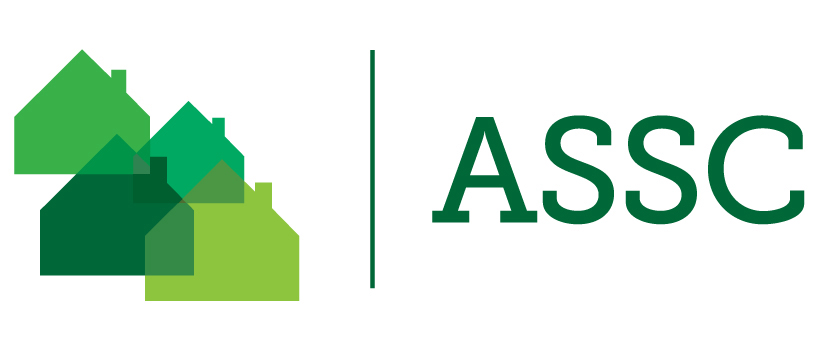 THE EVENT WHICH WAS TO TAKE PLACE IN STRANRAER HAS NOW MOVED TO A VIRTUAL ONE.
Do you offer a short-term let? Then this event is a MUST ATTEND in your agenda.
About the Roadshow
In conjunction with Gilson Gray LLP, the Association of Scotland's Self-Caterers (ASSC) is conducting a series of in-person events aimed at short-term let business operators, stakeholders and industry professionals who want to understand the next steps for short-term let licensing regulations in Scotland.
Fiona Campbell, Chief Executive of Association of Scotland's Self-Caterers and Joanna Millar, Legal Director with Gilson Gray LLP will outline you what you need to know about the new regulations and give you an opportunity to ask any questions that people have.
SDDA is working with ASSC to bring these events to you in the South of Scotland. Our direct members are FREE of Charge. Please contact us for your discount code and instructions.
REGULATIONS ROADSHOW (Dumfries & Galloway) – the Stranraer event on 31st August is now an ONLINE event.
Wednesday, 31st August 2022 – 13h00-15h00
The Zoom link for this event will be sent to you after registration on Eventbrite.
Attendance Fee
ASSC Members: Free of Charge (promo code required – see details in Member Newsletter / instructions as how to book using the code)
SSDA Members: Free of Charge (promo code required supplied by SSDA – available through the Members Portal) – any problems please contact info@ssdalliance.com
Non-members: £25 including VAT + Eventbrite fee
*SCROLL DOWN TO SEE INSTRUCTIONS ON HOW TO BOOK YOUR FREE TICKET (if applicable)
Self-Catering: A Vital Contribution to Scotland's Tourism Industry
Scotland is tentatively emerging from a pandemic that has ruined lives and livelihoods across the country. After what has been a challenging time for all Scottish tourism businesses, our industry wants to look forward to a brighter future and to ensure a strong and sustainable recovery.
Tourism is a force for good in Scotland. It makes a major contribution to our country's GDP, impacts on jobs, spreads wealth across the whole of Scotland; and is a sustainable, innovative and indigenous industry that offers huge potential. Nationally and locally, it benefits our communities.
The ASSC are rightly proud that self-catering has been a mainstay of the Scottish tourism industry for generations and is integral to its success and future vitality. Professional self-caterers are part of local communities across Scotland and have been for many, many years. Their value is demonstrated by the considerable economic contribution: self-catering provides a £867m per annum boost to the Scottish economy, benefiting local communities the length and breadth of Scotland, supporting 23,979 FTE jobs:
Unfortunately, the Scottish Government has chosen this time to introduce a controversial regulatory framework for short-term lets in Scotland.
Background
On 19th January 2022, MSPs voted 68 to 53 to support short-term let licensing and they voted in favour of the planning control area regulations by 87 to 33. Anyone looking to offer short-term let accommodation (self-catering units, B&Bs, un-licenced guest houses, glamping pods or the famous caravan in a tree) for the first time from 1 October 2022 will need a licence before they do so.
On 23rd February, Edinburgh council approved a proposal to designate the entire Council area as a Short-Term Let Control area. Edinburgh council is the first council in Scotland to approve such a proposal, which will require all short-term lets to apply for planning permission. This undeniably sets a precedent for other councils across Scotland to follow suit.
Next Steps
Now that the legislation has been passed by the Scottish Government, and as we move towards the implementation stage and licensing schemes going live across the country, we are committed to supporting short-term let operators navigate through the legislation.
What is a Short-Term Let?
The providing of residential accommodation by a host to a guest in the course of business and for commercial consideration where:
• the guest does not occupy the property as their main home and they are not an immediate family member of the host; and
• the guest is not occupying the accommodation principally to facilitate work or services by the guest to the host, or sharing accommodation with the host as part of an educational arrangement.
Three basic types of short-term letting will need a licence:
1. home sharing – where the host is sharing their home;
2. home letting – where the host is letting their own home but is absent during the let; and
3. secondary letting – where the host is letting premises which are not their own home.
Short-Term Lets include self-catering units, 'Airbnbs', B&Bs, un-licenced guest houses, glamping pods, shepherds huts, caravans on un-licenced premises.
About the Speakers
Fiona Campbell was appointed as the Association of Scotland's Self-Caterers (ASSC) first Chief Executive in February 2015. Over the past 7 years, she has worked with key industry stakeholders delivering advocacy and lobbying to support the traditional self-catering sector. She has been at the table throughout the short-term let regulatory process, working tirelessly with Scottish Government officials, Cabinet Ministers, cross party MSPs, the Regulatory Review Group and tourism stakeholders to challenge the proposals. Navigating the STL regulations, the ASSC provided considered, future-proofed and proportionate solutions for national and local government.
During a period of immense regulatory challenges, Fiona has overseen an increase in membership at the ASSC to over 1,300 members, helping to cement the organisation's place as one of the strongest tourism bodies in Scotland.
Fiona represents the ASSC as a Council Member of the Scottish Tourism Alliance Council, was a member of the Strategy Steering Group for Scotland's Tourism Strategy Outlook 2030 and is a sector organisation lead informing the Scottish Tourism Emergency Response Group. Fiona also represents the ASSC, as founding members of the European Holiday Homes Association (EHHA), engaging with counterparts across Europe and the European Commission. Contact: fiona@assc.co.uk
Joanna Millar is a Legal Director with Gilson Gray LLP. Joanna is qualified over 25 years and during that time has specialised in Licensing and Corporate law. Prior to joining Gilson Gray in November 2019, Joanna ran her own firm. Her team moved as a whole to Gilson Gray but this background allows her to understand first-hand the challenges which face owner operated and small/medium sized businesses. Joanna has been involved in licensing at ground level throughout her career and has now been involved through the ASSC and her membership of the Law Society of Scotland in discussions about the proposed licensing regime for short lets affecting all self-catering accommodation providers. Joanna is well placed to advise clients on all aspects of their business from the licensing process, business structure, supplier contracts and terms and conditions. Gilson Gray as a firm provides support through all aspects of life and business from buying a first home or flat, upsizing and downsizing property, second homes, business premises, pre and post nup agreements, will, powers of attorney and executory matters. We can also offer assistance from Gilson Gray Financial Management who take away the confusion often surrounding areas such as pensions, life insurance, mortgages and all aspects of investments and protections such as medical cover and similar. Contact: jmillar@gilsongray.co.uk
Paul Houghton: Houghton Planning Ltd (HP Ltd) is a planning consultancy based in central Scotland. It is led by Paul Houghton, assisted by Mark McGleish, who are chartered town planners and Members of the Royal Town Planning Institute, both with over 30 years' experience. HP Ltd can help ASSC members navigate the Scottish planning system by offering practical advice on how to prepare and submit a Planning Application, or Certificate of Lawfulness. They can explain the differences between the two processes, and can offer advice on which is likely to be the most appropriate for individual members to pursue. Contact: paul@houghtonplanning.co.uk

For more information contact joyce@assc.co.uk
More information can be found here
Attending an "ASSC Roadshow"
ASSC Members: free of charge as a way of continuing to add value to the already cost-effective membership (please use promo code supplied in newsletter)
SSDA Members: free of charge (please use promo code supplied by SSDA in their members portal)
Non-members: £25 including VAT + Eventbrite fee
Joining ASSC: if you would like to join ASSC following attendance at a Roadshow the £25 applicable attendance fee will be discounted from your ASSC membership. Various membership category options are available with discounts throughout the year . For more details see here
Cancellation Policy: refunds up to 7 days before the event. See ASSC Events: Information/Terms & Conditions for more details about booking guidance and more
We are working with destination organisations to bring a roadshow event to your destination. This is a valuable opportunity for your organisation to actively support their members during this challenging time.
If you would like the Roadshow to come to you, please contact: fiona@assc.co.uk.
Related Events