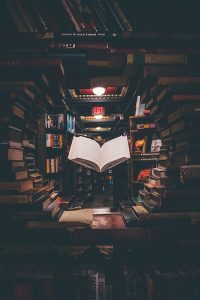 10

Months

50

Businesses engaged

8

Trails and Itineraries Created

1

Robert Burns Minecraft Game

1500

New Images of the Regions

2

Immersive Experience Apps Created

4

New Videos

4700

Unique Visitors To Stories landing Page

7000

Social Media Engagement's
Literary Tourism is recognised for bringing numerous benefits to destinations and the communities involved, as well as the dissemination of the region's intangible heritage.
Initiatives such as the European collaboration "Spot Lit" and studies including Scotland's Literary Heartlands highlighted the South of Scotland's strengths as a literary tourism destination.
The landscape that inspired our stories!
Our landscape has been the setting for stories since the 14th Century when the Border Ballads were told orally to entertain, inspire and warn new generations of Borderers. In the 18th century, Scott and Burns were at their most productive in the South of Scotland immersing their stories and poems within our countryside. And today's bestsellers, such as William Boyd and Aline Templeton, still use our landscapes and towns for their evocative locations. Join us as we explore how three scenes might have looked.
The Lament of the Border Widow
Execution Of A Freebooter
A chapel once stood near this tranquil location known locally as Cockburn's Wood. The Cockburn's were lairds of Henderland and one of the reiver families linked with the brutal activities in the 1500 and 1600s". In one of King James V's "expeditions" to the Borders to execute the most notable "thieves", William Cockburn was executed. His widow's sorrow was depicted in this Ballad that appeared in The Minstrelsy of the Scottish Border.
Redgauntlet, Sir Walter Scott
The Jacobite Cause
Set primarily in Dumfriesshire and inspired by the thought of a third Jacobite Rebellion, Scott's Redgauntlet takes the reader back to 1765 when the Jacobite cause still ran strong. In this reading, a local Laird is recounting a daring escape from the King's Redcoats. The location for this escape is the Devil's Beef Tub and very little of the landscape has changed since Scott was inspired to write this piece.
The Thirty-Nine Steps, John Buchan
"A masterclass in propulsive narrative"
The landscapes and locations of the Thirty-Nine Steps have been created many times in film and although the action clearly takes place across the hills of Dumfries, the exact locations are sometimes difficult to establish. For this interpretation we were inspired by the location of the Tarras Valley Nature Reserve. And although a little East of Carinsmore of Fleet, it is easy to imagine John Hannay stepping out "like a four year old" across the heather!
What's Next?
Become travel trade ready

Be part of the next experiences PDF

What is the difference between product and experience? Ask us!

Join our next experience workshop
Questions about any of the above?
What Can I Do?
Share and tag "Scotland's stories"
Update date us with any events or products linked with literary or stories.
Any press opportunities
Become one of the next ten product development – contact Sarah
Join our experience workshop
Tell us your stories/literary links (button with name, story, location)
Tell Us Your Story
Got a great story, local legend or myth then we can add it to our every growing database of 'Stories of the South'
Contact us below