SOUTH OF SCOTLAND SUPERCHARGED IS READY TO GO
The future success of our activity, campaigns and developing the South of Scotland into a leading first class destination relies on your business getting the absolute most from us as your DMMO for the South of Scotland.
Below you will see events that are currently in the calendar with more coming soon. Please note our events will be a combination of virtual webinars/workshops and where possible face to face due to the current circumstances.
Sign up today.

Marketing Scotland Internationally
15th September 2021 @ 11:00 am

-

12:00 pm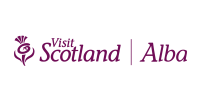 Register for VisitScotland's International Marketing Industry Webinar on Wednesday 15 September, 11am – 12pm.
During the session you'll hear about our upcoming marketing campaign, Scotland is Calling. This new campaign has been designed to support the recovery of Scotland's tourism industry by keeping Scotland top of mind with high spending international visitors.
We're aiming to make Scotland the first-choice destination when international travel is possible again – encouraging forward bookings for late 2021 through to 2022 and beyond – and delivering sustainable long-term growth.
To support tourism businesses to make the most of Scotland is Calling our Industry Development Manager, Patrick O'Shaughnessy, will provide practical advice on why online booking is important. With the launch of this new campaign, we're inspiring visitors to holiday in Scotland and we want to make sure your business can be found online.
Our social media presence is a hugely important part of this new campaign, so we'll have our in-house expert, Lesley McIvor, talking about making the most of your social media channels to join in with the Scotland is Calling conversation online.
The webinar will end with a Q&A session to find out more about how your business can make the most of this new campaign.
We're focused on the recovery of the industry, building a destination and visitor experience which allows tourism and events to flourish and we'll continue to work with, and support, businesses to ensure we rebuild this vital part of Scotland's economy.
Please note: if you're using a mobile or tablet device, you may have to download the Microsoft Teams app before being able to access the webinar.