SOUTH OF SCOTLAND SUPERCHARGED IS READY TO GO
The future success of our activity, campaigns and developing the South of Scotland into a leading first class destination relies on your business getting the absolute most from us as your DMMO for the South of Scotland.
Below you will see events that are currently in the calendar with more coming soon. Please note our events will be a combination of virtual webinars/workshops and where possible face to face due to the current circumstances.
Sign up today.

Online Carbon Literacy Training
3rd March 2022 @ 10:00 am

-

12:30 pm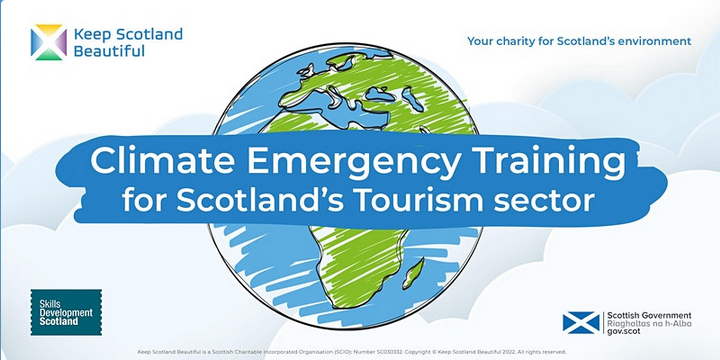 This accredited Climate Emergency Training provides an opportunity for staff working in Scotland's Tourism sector to understand the climate emergency and respond to the risks, opportunities and responsibilities ahead. Participants will gain knowledge of the carbon costs and impacts of everyday activities and identify actions to tackle them on their way to becoming certified as Carbon Literate.
Having a Carbon Literate workforce is vital to help the tourism sector to meet new regulations and customer expectations that a net-zero Scotland will bring. Businesses with a Carbon Literate workforce will find they can develop more efficient and cost-effective operations. And as an employee you'll find the training empowers you to take effective action on climate change and develop your skills and experience.
Full information about the training is here.
Training sessions are online over two days , details as follows:
Cohort 1: Thursday 24 February & Thursday 3 March (14.00 – 16.30)
Cohort 2: Tuesday 1 March & Tuesday 8 March (10.00 – 12.30)
Cohort 3: Thursday 3 March & Thursday 10 March (10.00 – 12.30)
Cohort 4: Thursday 10 March & Thursday 17 March (14.00 – 16.30)
Cohort 5: Tuesday 15 March & Tuesday 22 March (10.00 – 12.30)
The training is being offered by Keep Scotland Beautiful this February and March as part of a suite of support provided with Skills Development Scotland (SDS) and Green Tourism through the Scottish Government's Tourism Recovery Fund.
Related Events