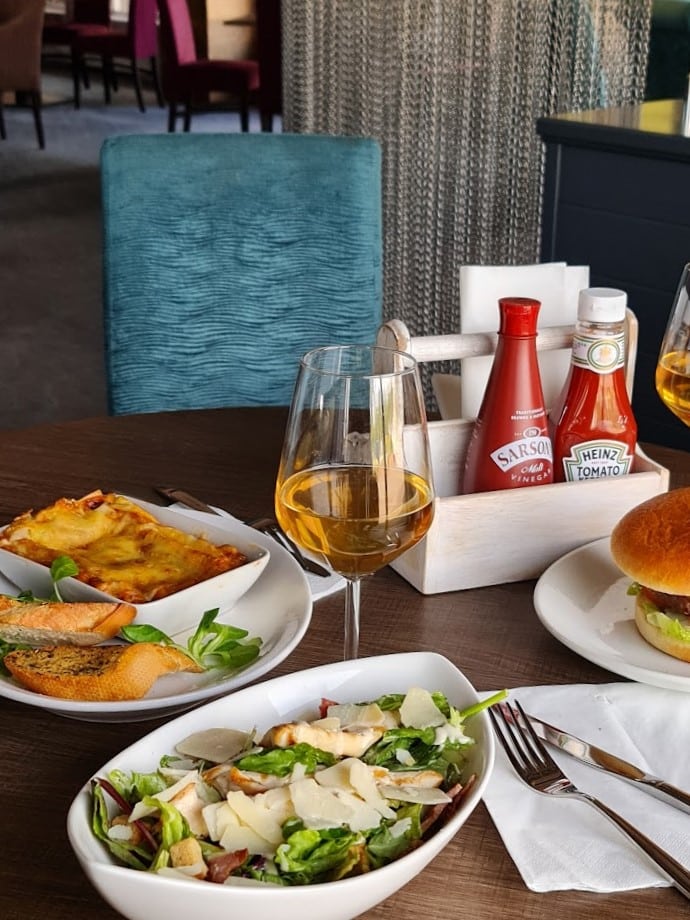 Gretna Green, Scotland – June 20, 2023 – Gretna Green, the renowned family-owned wedding and hospitality destination, is proud to announce the upcoming opening of Greens at Gretna, as a restaurant and bar on  Friday 23rd June.
Greens at Gretna will be the newest restaurant and bar in Gretna, offering affordable and enjoyable dining for locals and tourists alike. With starters from £5.50 and mains from £9.00, the menu will feature locally sourced, freshly prepared dishes that are packed with comfort and flavour and even allows guests to build their own burger. Visitors can expect a fully licensed bar serving a wide selection of drinks and a relaxing atmosphere to unwind with friends and family.
Greens at Gretna will be open five days a week, from Thursday to Monday, from 12 noon to 10 pm, providing guests with a place to meet, drink and eat. With its welcoming atmosphere and delicious food, Greens at Gretna is sure to become a go-to destination for those looking to enjoy a great meal in a relaxed setting.
"We are thrilled to announce the opening of Greens at Gretna and welcome our new Greens colleagues to the Gretna Green family," said Isabel Rhodes, Chief Executive of Gretna Green. "We're looking forward to welcoming guests from Gretna, Annan, Cumbria and further afield to enjoy our fabulous menu and locally sourced food."