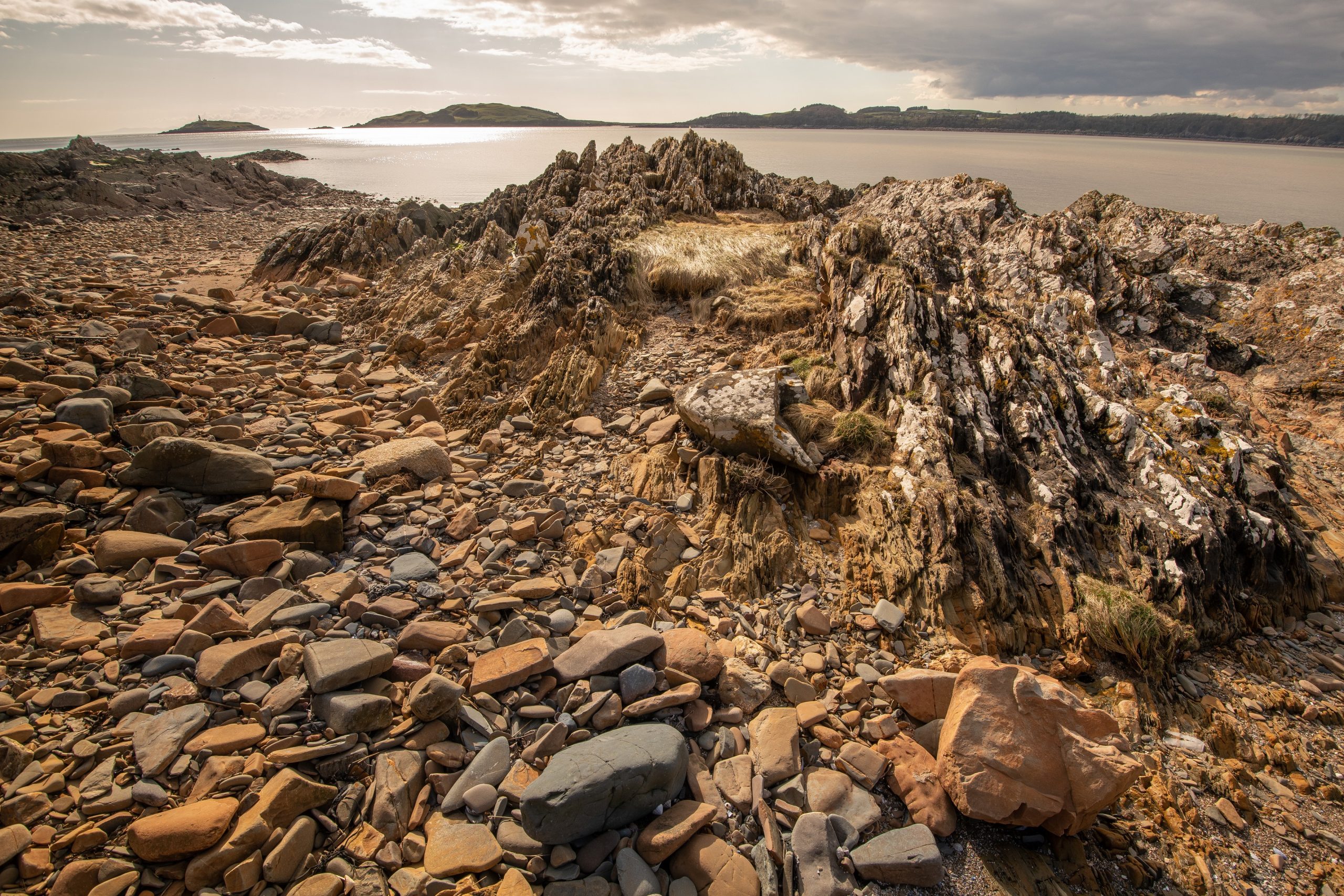 An isle that is not an island and a lake that is not a lake – these and other interesting and mysterious placenames are explained in two fascinating new guides. This week sees the publication of a 'Tales of Kirkcudbright Bay' leaflet, complementing the recent 'Walking Guide' booklet. These are both available from a wide range of local outlets.
Over the past 3 years, Solway Firth Partnership has been working with the Galloway Glens Scheme to increase opportunities for getting out and about in the Kirkcudbright Area, and to better understand the history of Kirkcudbright Bay. This included path improvements along the Torrs point footpath and the creation of these two leaflets.
The 'Tales of Kirkcudbright Bay' leaflet has researched the background to many of the local place names, lifting the lid on how many of these names were derived. The 'Walking Guide' illustrates a series of walks in the area, of varying distances.
Both leaflets are now being circulated through local outlets, including the Kirkcudbright Tourist Information Centre. They are also available online .
The project was led by the Solway Firth Partnership Team. "It has been great working with the Galloway Glens Team and we are now delighted to launch the new leaflet. So, if you're looking for a great coastal walk around Kirkcudbright Bay or would like to know more about the tales that helped name local coves, caves and cottages then look no further!" said Nic Coombey.
The footpath improvements were delivered by the Galloway Glens Scheme, who also funded the design and printing of the leaflets. Jonathan Barrett, Galloway Glens Land Management & Access Officer, said:  "This excellent leaflet is the perfect companion for a walk along the Torrs Point path and unlocks some of the stories, myths and legends which are the history of this part of the Solway Coast. This is another example of the Galloway Glens Scheme using our National lottery Heritage Funding to engage and connect people with our region's heritage."