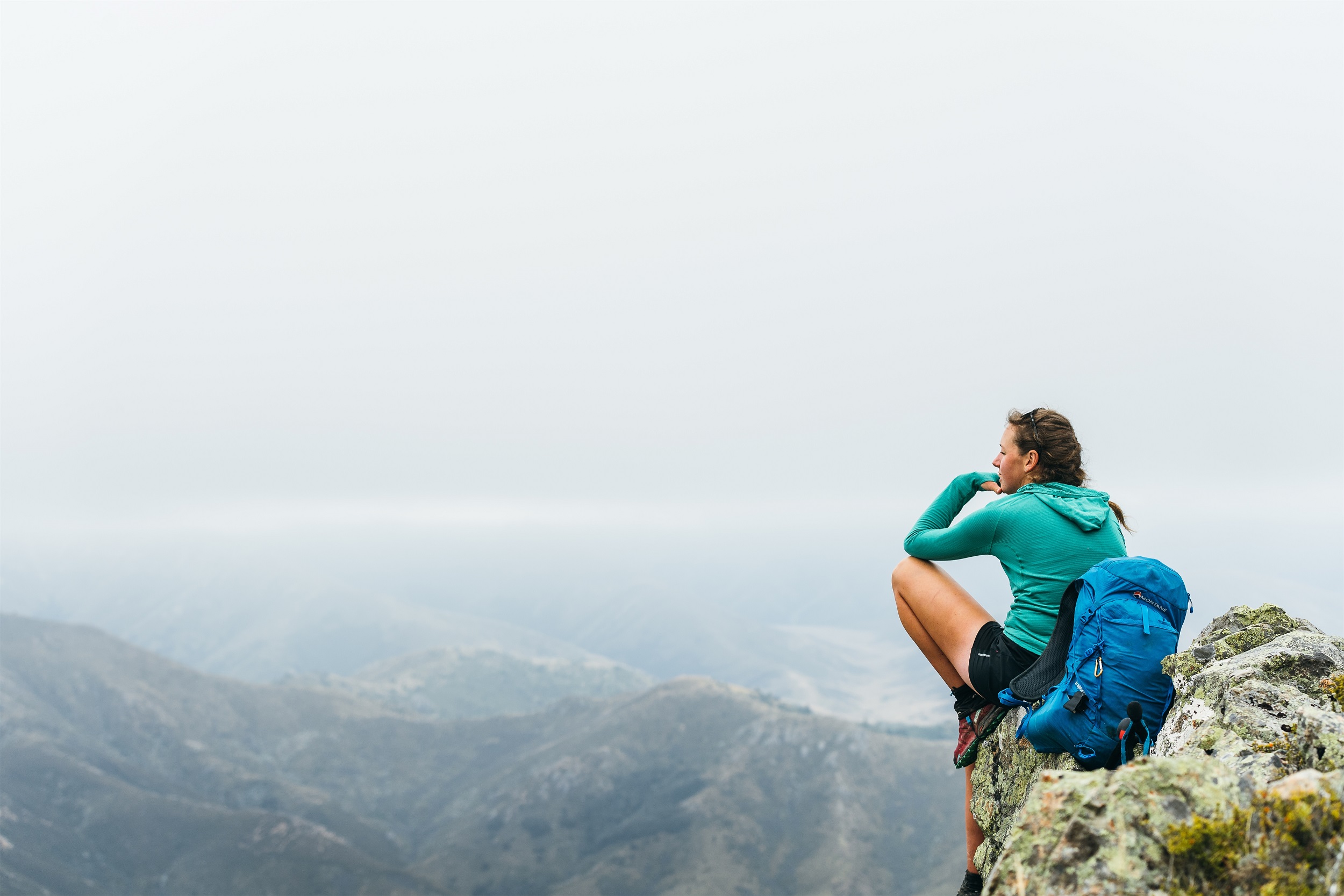 Promising an injection of energy at a time of year when it is in short supply, the Eastgate Theatre's brand-new Wild Writers Festival looks set to banish potential winter blues.
Held over the weekend of 27-29 January, the festival celebrates the wealth of exceptional writing that explores people's relationship with the living world – from nature writing and adventure to outdoor memoir. It features established as well as up-and-coming authors, photographers and illustrators from Scotland and beyond who will share ideas, stories, influences and inspirations.
Enjoy readings, meet-the-author sessions and signings, Q&As, panel discussions and lively solo presentations covering a wide range of topics and interests – from gravel riding and trail running to cold water swimming and the study of Scotland's isolated snow patches.
Highlights not to miss
Among the highlights are headline presentations by author and broadcaster Cameron McNeish, endurance athlete and adventurer Jenny Tough (pictured above), plus a joint appearance by Leonie Charlton and Malachy Tallack, two of Scotland's most sensory writers.
Blending nature and travel writing, Leonie Charlton's Marram is a meditative memoir about an extraordinary journey on Highland ponies that took the author and a friend from Barra to the ancient stone circle of Callanish on Lewis. It's an exploration of love – for the Hebridean landscape, for the islands' people and wildlife, for two shaggy ponies and for the memories of a lost parent.
Malachy Tallack's latest book, Illuminated by Water, is about a different kind of love altogether, as he traces a lifelong passion for fishing, born from growing up among Shetland's myriad lochs. With an appeal that resonates with non-fishers and fellow devotees alike, the book reflects on the lure of the river and the contemplation of nature and landscape that comes with spending time at the water's edge.
Anna Fleming, whose book Time on Rock was shortlisted for the prestigious Boardman Tasker Award for Mountain Literature, talks about her progress from terrified beginner rock climber to confident lead climber and describes how physical contact with rock became a profound new way into the landscape.
There is also a chance to meet Siobhan Daniels and Jo Moseley, two authors and good friends who will share stories about ageing positively. In Retirement Rebel, Siobhan tells the story of how, aged 60, she made a choice to sell her home and belongings and live a nomadic but more fulfilling life on the road in a motorhome.
Jo Moseley, meanwhile, discovered the sport of stand-up paddleboarding in her fifties and has never looked back. As she reflects in her companion guide Stand-Up Paddleboarding in Great Britain, it is a sport that has provided everything she needed: health, confidence, freedom, friendship and a chance to experience some of the UK's wildest places from a unique perspective.
"This is an event that we've been looking to put together for some time and we are so pleased to feature such an exceptional line-up of presenters – each exploring nature, landscape, people and place in their own unique way," commented Rich Rowe, festival programme director.
Held at the Eastgate Theatre and nearby venues, the 2023 Wild Writers Festival runs over the weekend of 27-29 January. The event is supported by Go Tweed Valley and Scottish Borders Council.