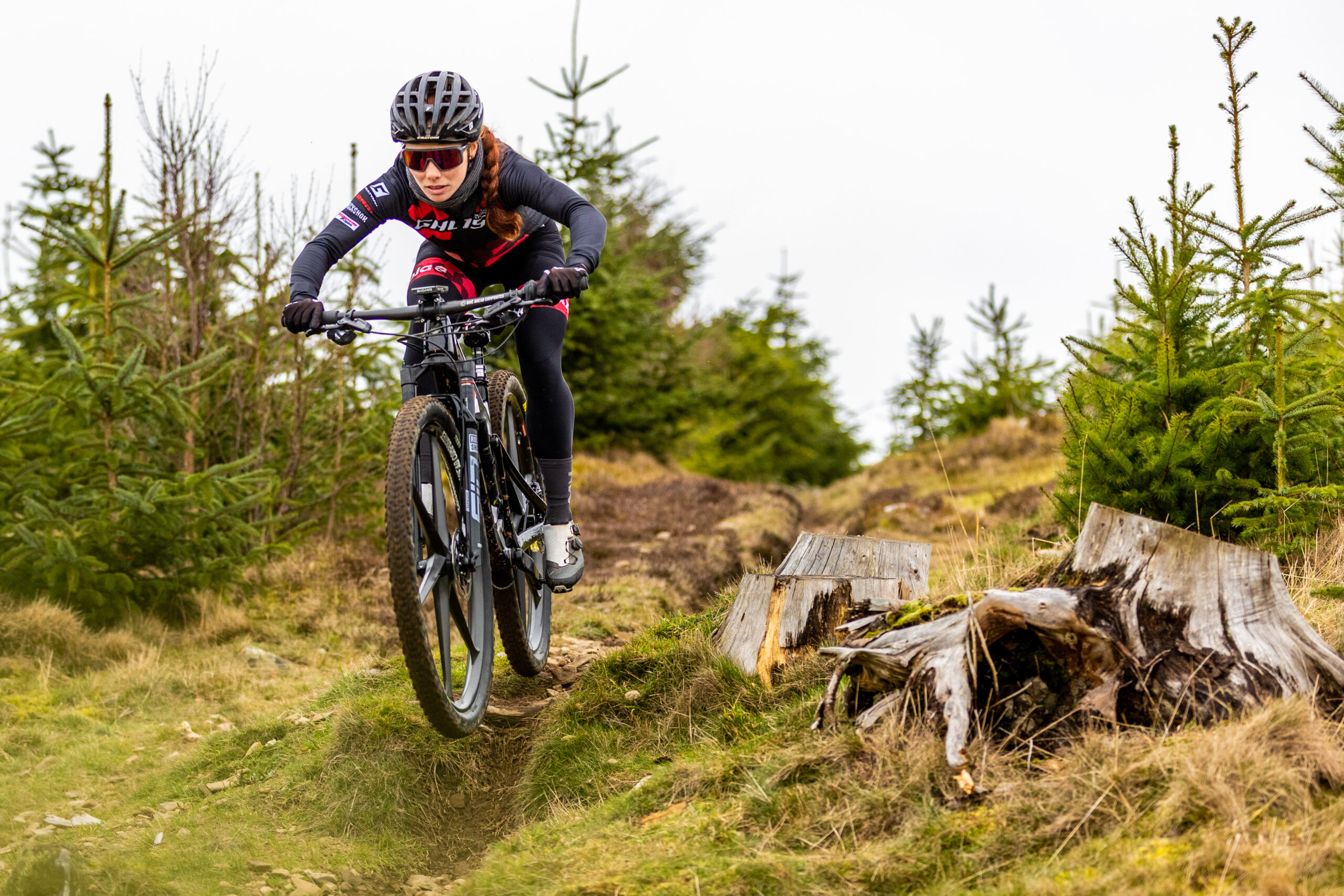 The South of Scotland has joined a prestigious list of world-leading cycling destinations after being awarded a UCI Bike Region Label.
The South is the first region in Scotland to be awarded the label by cycling's world governing body, the Union Cycliste Internationale (UCI). The label recognises a city or region's commitment to both Elite cycling competition and cycling for all.
The label – which is held by just 26 cities and regions across the globe, including the City of Glasgow – acknowledges locations that not only host major UCI events, but also invest in developing community cycling and related infrastructure and programmes.
The award was presented to the South of Scotland Cycling Partnership – made up of local and national partners representing thousands of people across the region – whose submission to the UCI highlighted its ground-breaking ten-year strategy, which was launched last year.
The strategy aims to ensure cycling becomes the most popular choice for shorter, everyday journeys by 2032 and has a ten point priority plan with funding of £94million drawn up.
Investments from partners have included bringing events of the 2023 UCI Cycling World Championships to Dumfries & Galloway (para-cycling road) and the Scottish Borders (mountain bike cross-country), which it is estimated will boost the South's economy by £1million and have attracted 10,000 visitors.
A number of national and local partners in the South of Scotland Cycling Partnership have welcomed the news.
Scottish Government Tourism Minister Richard Lochhead said:
"I welcome this decision to award UCI Bike Region status to the South of Scotland because of its action to promote cycling in the community and invest in infrastructure. This can unlock the broader benefits of active travel and further improve increasing levels of participation.
"This is what a wellbeing economy is all about – supporting a healthy and just transition to net zero.
"The region is benefiting from a growing reputation as an ideal location for cycling, with visitors and locals alike enjoying our amazing outdoors."
Professor Russel Griggs, Chair of South of Scotland Enterprise, said:
"Becoming a UCI Bike Region provides the South with international recognition in terms of how we are encouraging cycle use amongst local people, but also making us an attractive cycle touring destination.
"We see cycling as an industry which has huge potential in the South, and also believe it presents many other opportunities to help address fuel poverty, transport issues, community isolation, health and wellbeing, workforce and education, inclusion and diversity and equality.
"This new UCI Bike Region label is another step towards achieving the Partnership's ultimate goal of embedding cycling into the lives of people in the South."
Councillor Ian Blake, Chair of Dumfries and Galloway Council's Communities Committee said:
"This is fantastic for Dumfries and Galloway to be part of this prestigious UCI Bike Region Label.
"It is also another feather in our bow where we can promote cycling events, and cycling in general with the added bonus of showcasing what our beautiful region has to offer."
Councillor Jackie McCamon, Vice Chair of Dumfries & Galloway Council's Communities Committee said:
"Our region, and the wider South of Scotland area, can only benefit from this recognition moving forward.
"We will become even more of a positive destination for visitors and cycling enthusiasts."
Councillor Euan Jardine, Leader of Scottish Borders Council, said:
"This award is recognition of not only the partners' efforts in developing and delivering the South of Scotland Cycling Partnership Strategy but also our region's rightful position as the 'Home of the Bike' and host to many world-class cycling events.
"As a region with an already well-established reputation for cycling, UCI Bike Region status will give us further exposure across the globe and help to drive more cycle tourism.
"With significant ongoing investment into cycling, from hosting events of the 2023 UCI Cycling World Championships to the development of the Kirkpatrick C2C and Destination Tweed long distance routes and a world-leading Mountain Bike Innovation Centre, this is a hugely exciting time for cycling in the South of Scotland."
Gordon Smith, VisitScotland Director of Destination Development, added:
"This is a fantastic honour for the South of Scotland and strengthens its reputation as a leading cycling destination.
"This recognition from the UCI will raise the profile of the region to cyclists across the world, helping showcase our offering, attract more visitors and encourage locals to embrace the freedom of riding a bike. This in turn will support the South of Scotland's valuable tourism and events industry, creating jobs and sustaining communities."
David Hope-Jones OBE, Chief Executive of the South of Scotland Destination Alliance, said:
"It's absolutely brilliant that our joint bid to make our region Scotland's first ever UCI Bike Region has been successful, especially as it comes in the week when the South of Scotland's glorious landscapes are lighting up screens across the world as cycling fans are glued to rolling coverage of the UCI Cycling World Championships.
"Adventures on two wheels and 'slow travel' are fast-growing visitor trends and something we're extremely well-placed to embrace in the South of Scotland, which is, of course, the 'Home of the Bike' thanks to Dumfriesshire's own Kirkpatrick Macmillan, inventor of the velocipede.
"This incredible part of the world is home to a wonderfully diverse range of routes, with something to suit everyone – from families discovering the area by bike to the most experienced cyclists in search of a breathtaking new challenge, like the 250-mile Kirkpatrick Coast to Coast.
"At the SSDA we're working hard to support businesses across the region so that they're 'Bike Ready' and can make the most of the opportunities cycle tourism brings."
Paul Bush OBE, Chair of Cycling World Championships 2023, said:
"I'm absolutely thrilled to see the South of Scotland achieve this title and be recognised globally for their commitment to cycling and the benefits it provides to the region.
"With the area being home to a vast number of excellent cycling routes, including Glentress Forest, where this year's mountain biking competitions are taking place, it is no surprise cycling is already so popular in the South.
"With the South of Scotland playing such a prominent role as a host venue for part of these UCI Cycling World Championships, we hope with the exposure this has created locally and internationally, that even more people will be inspired to get out and explore the area on their bikes.
"The UCI Bike Region Label is a significant accolade and highlights great progress in promoting cycling across the region and delivering on the aims of the South of Scotland Cycling Partnership Strategy."
UCI President David Lappartient said:
"The South of Scotland was quick to promote the power of the bike when the 2023 UCI Cycling World Championships were awarded to Glasgow and across Scotland.
"The South of Scotland region has fostered a very solid partnership, that includes major stakeholders, to create a 10-year cycling promotion strategy funded by £94 million.
"This will allow the number of cyclists to increase spectacularly in the coming decade."