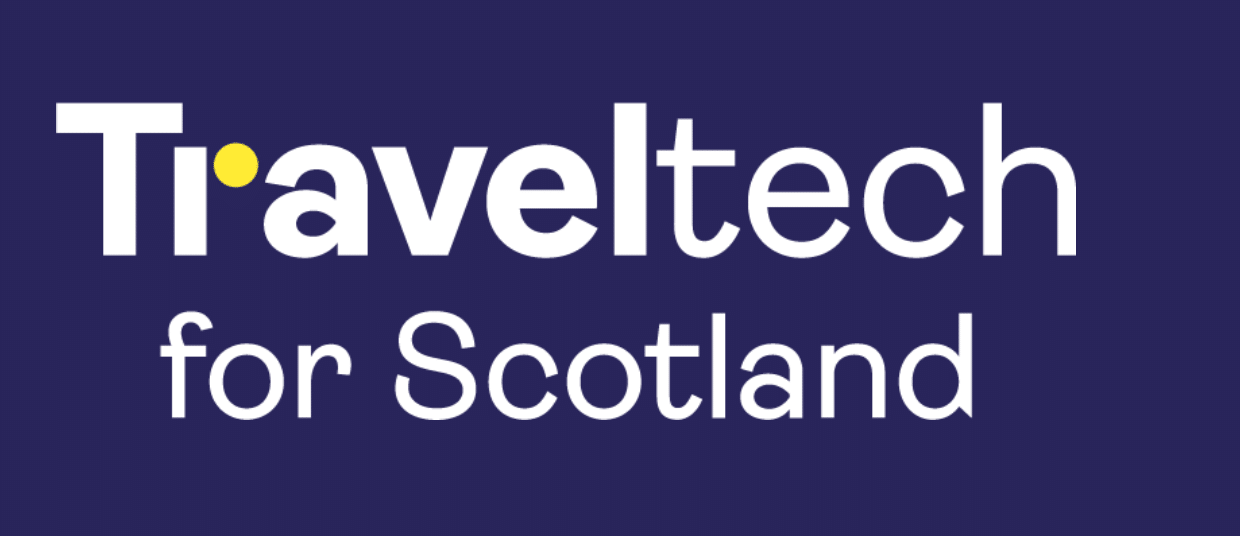 A collaboration between the South of Scotland Destination Alliance (SSDA) and Traveltech for Scotland (TTS) has been launched to support tourism and hospitality across the region through better connected and more innovative use of digital technology.
The strategic partnership between SSDA, a destination management and marketing organisation, and TTS is designed to help tourism and hospitality businesses recover from the impact of Covid-19 and grow sustainably in the coming months and years.
SSDA aims to attract more holidaymakers from Scotland, other parts of the UK and overseas to the Scottish Borders and Dumfries & Galloway to explore its many hidden gems. It will work on a range of initiatives across the region with TTS, which brings together traveltech organisations – or pioneers – with Scotland's tourism and hospitality sector to help the Scottish economy sustainably recover, rebuild and thrive.
Key areas of focus
The collaboration is designed to accelerate the innovative use of digital technology in the South of Scotland tourism and hospitality sector. The partnership will focus on four key areas:
Traveltech Collectives – offering members of the SSDA access to shared digital expertise and resources at an affordable price. One example is ongoing work with the 'Big Houses' of the Scottish Borders – some of the country's finest historic house and castles – to improve their use of digital technology. This includes trialling contactless donations and developing effective digital strategies for membership management and revenue generation.
Accessing and using data for decision-making – working with leading Scottish universities to help tourism and hospitality organisations better understand and drill into useful tourism data, such as a pilot in collaboration with Whereverly and the University of Edinburgh. The project analysed website and app user data to develop useful data visualisation across visitor demand, visitor hotspots and typical visitor journeys.
Innovation – Enabling South of Scotland tourism businesses to safely experiment with new technologies such as NFT's, blockchain and others such as IoT and sensors.
Access to online learning – SME's can develop and enhance the customer journey for their customers via an interactive, practical online course which they can work on in their own time and at their own pace.
Affordable technology for business
Ross McAuley, Chief Executive of the SSDA, said: "Travel and tourism is vital to economic growth across the South of Scotland, from coast to coast. Given the impact the pandemic has had on businesses of all sizes in this sector, and communities, good use of innovative digital technology has a major role to play in boosting sustainable recovery and future growth.
"By teaming up with Traveltech for Scotland, we'll be offering our SSDA member businesses and individuals involved in tourism in the area access to a whole range of digital technology-related products and services in a straightforward and affordable way.
"We recently launched research that found the Scottish Borders and Dumfries & Galloway could be new Cornwall or Cotswolds – without the crowds. It identified a group called 'metropolitan adventurers', a target market worth £2.1 billion, that can enjoy the holidays of their dreams in our largely untapped region. Improved access to the latest technology can help our members tap into such markets and really grow their businesses, to the benefit of the entire economy. Digital technology also has a large part to play in the drive to net zero."
South of Scotland businesses to be first using new technologies
Joshua Ryan-Saha, Traveltech for Scotland Director, said: "Over the last 20 years, digital technology has radically transformed tourism in the South of Scotland. However, too frequently we are playing catch-up or trying to make sure we don't miss out on the next tool or platform.
"Innovation in tourism technology shouldn't be the preserve of remote tech hubs. In partnership with the SSDA we will help Scotland's tourism and hospitality businesses take bolder steps, being the first to use and innovate with new digital technologies."
Jane Morrison-Ross, Chief Executive Officer of South of Scotland Enterprise, said: "At South of Scotland Enterprise, our vision is for our region to become a centre of opportunity, innovation and growth. With tourism worth over £600m per year to the South of Scotland, a vibrant and innovative tourism industry is key to this vision being achieved. This is why this new partnership between SSDA and Traveltech is such welcome news.
"SOSE remains committed to working with SSDA, alongside VisitScotland, Dumfries and Galloway and Scottish Borders councils, to support the South of Scotland to become a top tourist destination for visitors from Scotland, the UK and overseas."