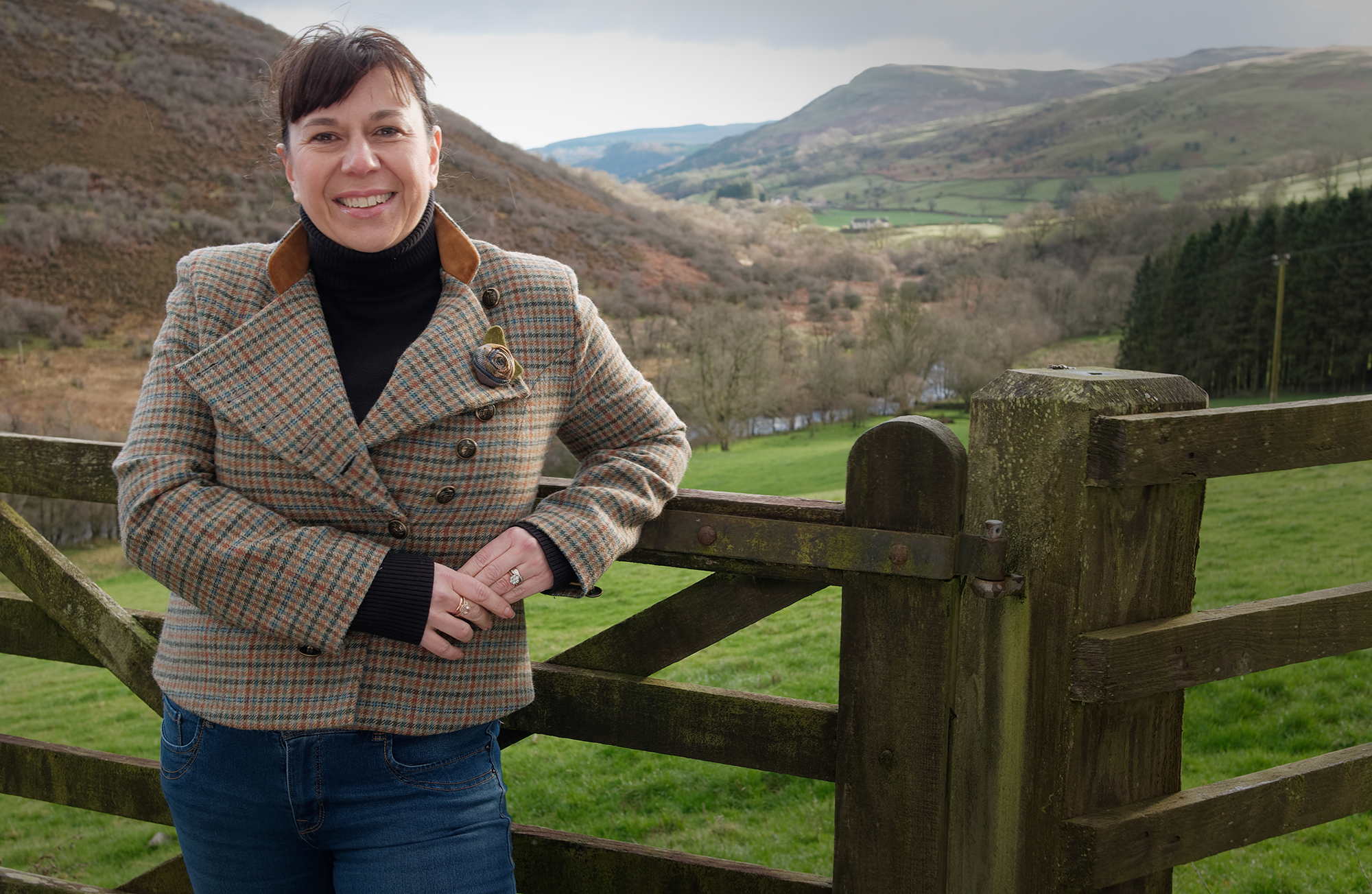 While the recruitment process takes place, the South of Scotland Destination Alliance installs board director, Melanie Allen, as Interim Chief Executive
The South of Scotland Destination Alliance (SSDA) has begun a search for a new Chief Executive with the news that Ross McAuley will step down in September to take up a new role in the Middle East after a successful tenure.
During his tenure, McAuley helped drive the independent Destination Marketing and Management Organisation (DMMO), which was established in 2020, forward significantly. He grew awareness of the South of Scotland as a holiday destination in a major brand campaign, and commissioned ground-breaking research to inform a long-term strategy aimed at boosting visitor numbers and raising the profile of the South of Scotland through the UK and beyond. He also hosted the SSDA's successful inaugural annual conference and commissioned the organisation's first marketing campaign, Curiosity Starts Here, which is currently running across out-of-home adverts and social media, achieving a reach of over 3.5 million to date.
The SSDA is now actively seeking a new Chief Executive who will deliver the organisation's strategy to transform the South of Scotland into a year-round world class destination, while driving engagement with members to support them through product development and business growth.  Recruitment is being handled by Eden Scott Recruitment.
While the recruitment process takes place, one of the current SSDA Board Directors, Melanie Allen, will take on the role of Interim Chief Executive to ensure continuity and the on-going delivery of plans. These include a series of SSDA roadshows across the South of Scotland, showcase events with Scotland Food & Drink and joint events with the Association of Scotland's Self-Caterers ahead of new national short term lets legislation coming into force.
Allen brings a wealth of experience to SSDA not just through her position on the Board but also as the owner of Nithbank Country Estate, an award-winning five-star 'gold' country house in Thornhill, her communications role with the ASSC, as well as being Chair of the Galloway and Southern Ayrshire UNESCO Biosphere.
McAuley said: "It has been an immense honour and privilege to be part of the South of Scotland Destination Alliance and I'm confident to be leaving the organisation in an excellent position to build upon what we've already achieved, supporting the hospitality and visitor economy in the incredible South of Scotland region. It certainly wasn't an easy decision to move on. I know my successor will find the Board and organisation ready and willing to deliver the strategy and I look forward to seeing the area further supported to reach its limitless potential as a tremendous place to visit, stay, live, work and play."
David Ibbotson, Chair of the SSDA Board, said: "Ross has been a champion of the SSDA building on the initial work achieved by the Board in establishing our organisation. We thank him for everything he's done for the SSDA and the South of Scotland region and wish him all the very best for the future.  The search for our next Chief Executive is already under way and I look forward very much to working with the successful candidate as we seize this new opportunity to help achieve our ambitious goals for this remarkable area of Scotland."
Commenting on her interim role, Melanie Allen said: "I am delighted to be stepping in as Interim Chief Executive and working with our talented team over the next important few months, to drive forward marketing campaigns and showcase our region towards the potential we all know it is capable of.  SSDA membership is growing significantly and it is becoming more important now than ever that we connect with and inform businesses through a still challenging climate.  As an incredibly invested and active advocate for the South of Scotland, it is a pleasure to be taking this opportunity to position the organisation to be ever more entrenched within industry and its community.
"I am looking forward to engaging with stakeholders, to look at ways we can work together to embed the significance of the SSDA, as a major Destination Organisation in Scotland, the UK and beyond."
Professor Russel Griggs, Chair of South of Scotland Enterprise, said: "Tourism is hugely significant to the South of Scotland, with the SSDA aiming to help grow tourism spend in the region to £1billion by 2030. SOSE fully recognises the importance of the tourism sector, which includes working proactively with various partners right across the South of Scotland to support the industry still recovering from the COVID-19 pandemic, and providing considerable support for SSDA's work.
"Ross and his team have put in place an excellent foundation to build upon, with lots of positive activities being undertaken so far and much more to come. On behalf of SOSE, I thank Ross for his efforts and wish him well for the future.
"We are committed to continuing to work with the SSDA, and their new CEO, to ensure we all showcase what our fantastic region offers to visitors."