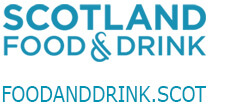 TASTE OUR BEST RESEARCH
Are you a tourism or hospitality businesses that serves, sells or provides food and drink ? We want to know what you think! We've commissioned Bannikin Travel & Tourism to conduct research that will gather insights and feedback that will directly impact the way forward for our Taste Our Best Scheme and plan for its future.
Taste Our Best is a national scheme, launched in 2014. It celebrates businesses who provide a quality Scottish food and drink experience and promotes locally sourced produce to Scotland's visitors.
Scotland Food & Drink, the Scottish Tourism Alliance and VisitScotland have come together to review Taste Our Best. As part of the process, we're interested in gathering views from tourism and hospitality businesses on the current scheme and how it could develop in future. We're interested in your views even if you are not a current member of the Scheme as your views may help to shape the way forward.
Please complete this short survey by Monday 18 April, 5pm. The survey should only take around ten minutes to complete. All responses are anonymous. Thank you in advance for your participation!