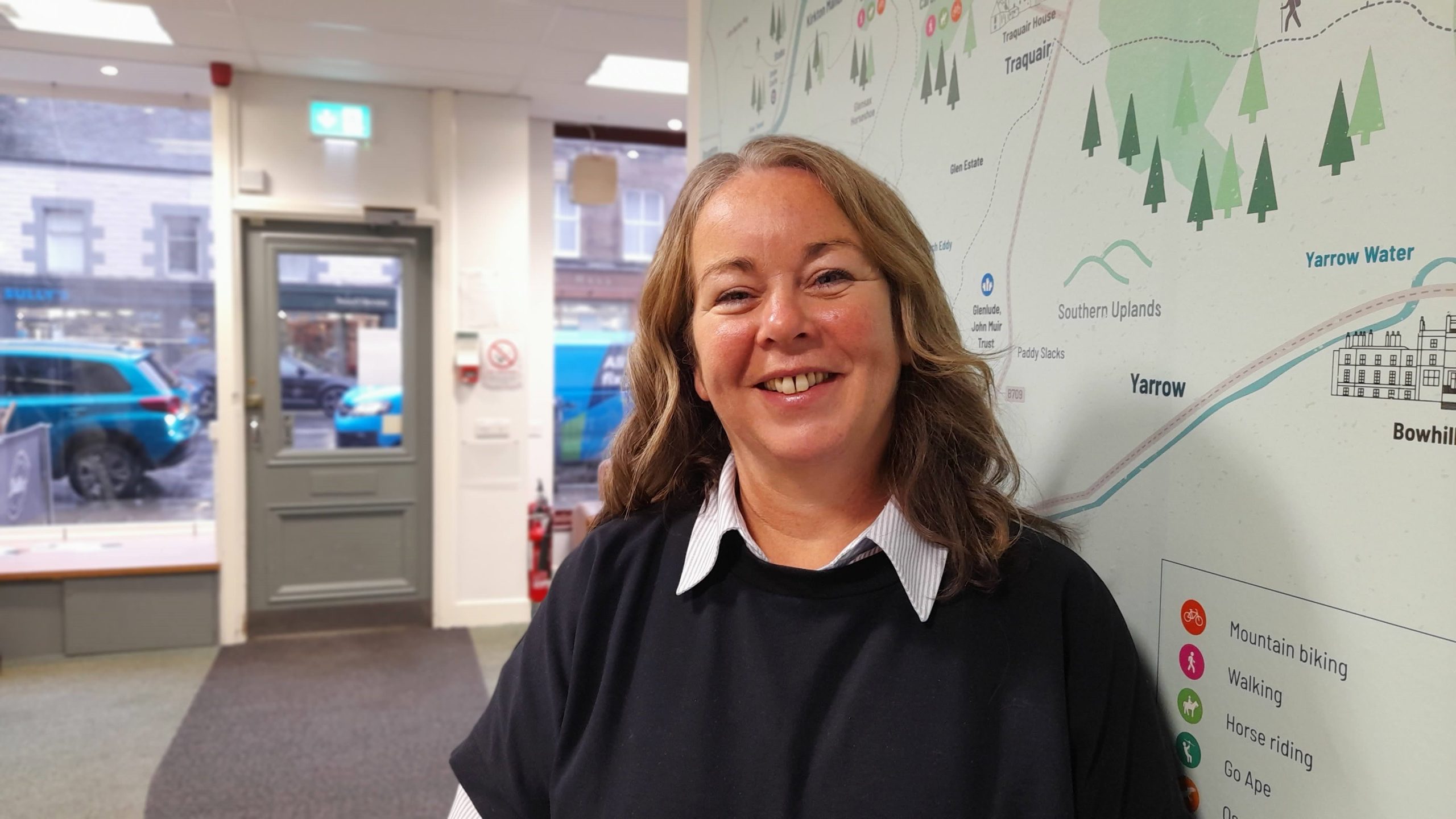 Visitors to the Tweed Valley now have a go-to place for local tourism information following the reopening this month of the former VisitScotland information centre on Peebles High Street.
Go Tweed Valley, the public face of the Tweed Valley Tourism BID, has taken over one half of the ground floor of the building – part of the historic Chambers Institution – which has lain empty since the VisitScotland information centre closed in 2019. The ground floor is shared with Scottish Borders Council contact centre staff.
Located in a prominent position on one of the busiest high streets in the Borders, the centre will serve a hybrid role, providing expert local information for visitors while also serving as a showcase for the almost 100 tourism-related businesses that are part of the Tweed Valley Tourism BID.
"It's been a long time coming, but we are so pleased to finally be able to launch a new-look centre that will serve many purposes," commented Sarah McNeil, the newly appointed Go Tweed Valley Visitor Centre Manager.
"While we know that many people source tourism information online, there is still a demand for face-to-face contact and that more personal sharing of local knowledge that helps people truly get to know an area."
Themed content areas
With the goal of highlighting the area's wealth of attractions and experiences for all ages and interests, the visitor centre has split its promotional content into six themed categories: Activity & Adventure, Nature & Outdoors, Events & Festivals, Arts & Culture, History & Heritage, and Food & Drink.
One chief aim across all of these categories is to connect visitors – and possibly quite a few locals – with tourist attractions, eateries, activity providers and more through an imaginative and lively programme of displays, mini-exhibitions and evening events at the centre that together tell the story of the Tweed Valley.
"The centre will serve as a shop window for tourism businesses, with the space used for product launches, tastings of new menus, highlighting exhibitions at local galleries and a start point for guided walks, rides and other activities," explained Sarah.
There are also plans to work closely with the Tweeddale Museum and Gallery and the John Buchan Story, which are both housed in the same building.
Food and drink winter focus
As the days become shorter, an immediate priority is to highlight Go Tweed Valley's latest promotional campaign which focuses on the area's outstanding food and drink options, and the tie-in with the wider night-time offer for visitors.
"Looking ahead, as we build our programme of displays, events and promotion, we hope to bring onboard a small team of volunteers that will help us inject even more local personality and colour into the centre," added Sarah.
Initially, the Go Tweed Valley visitor information centre will be open for four days a week (Wednesday to Saturday, 10am to 3pm), extending to five days a week (Tuesday to Saturday, 10am to 4pm) from the end of March.