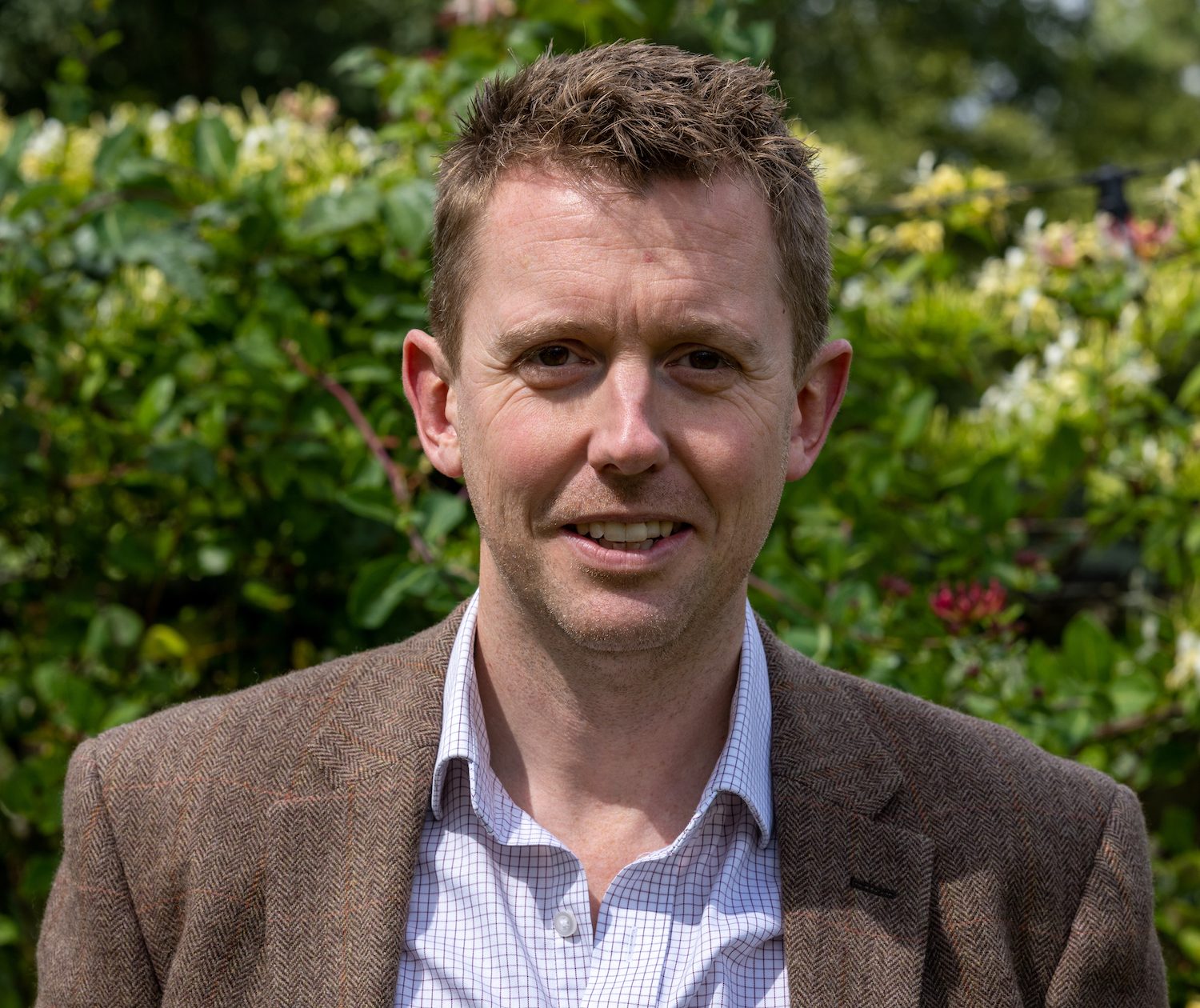 The South of Scotland Destination Alliance announces new Chief Executive to lead work developing the South of Scotland into a year-round tourist destination
The South of Scotland Destination Alliance (SSDA) today announced that Borders-based David Hope-Jones OBE will be the new Chief Executive of the strategic Destination Management and Marketing Organisation for the Scottish Borders and Dumfries and Galloway in early 2023.
The news comes just weeks after the South of Scotland was selected as one of the Top 30 destinations in the world by Lonely Planet in its Best in Travel 2023 guide.
Hope-Jones, who is based in Midlem near Selkirk, takes up the role following almost 15 years as Chief Executive of the Scotland Malawi Partnership, where he was responsible for the strategic development of the organisation, engagement with stakeholders and policy advisors, supporting member interests, and external partnership working.
A senior business leader and strategic development expert who was awarded the OBE in the Queen's 90th birthday honours in 2016 for services to international development, Hope-Jones impressed the SSDA Board with his knowledge of the South of Scotland and its businesses and communities, as well as his passion for making a positive difference to the region in which he lives.
Hope-Jones will join the SSDA team in February 2023. Melanie Allen will remain in an interim position until late Spring 2023 to ensure stability and a smooth transition for the organisation, team, members and activity.
On taking up his new position, Hope-Jones will work alongside the team and Board to drive forward the SSDA's ambitious destination development strategy, which includes increasing tourism spend in the region to £1bn by 2030 and creating 6,500 new jobs. He will also help develop the SSDA's consumer-facing Scotland Starts Here platform which showcases the region to visitors, and oversee ongoing business engagement and product development programme to support local tourism and hospitality businesses in an increasingly challenging economic climate.
Hope-Jones said: "I'm extremely proud to call the South of Scotland my home and I never fail to be blown away by the region's incredible appeal as a place to visit, whether that's from within the UK or further afield. It is a huge honour to be given this opportunity to help the area achieve its limitless potential as a year-round visitor destination.
"The South of Scotland Destination Alliance has been doing a great job supporting tourism and hospitality businesses in the region and I'm champing at the bit to get started and join such a great team.
"The coming year offers unique opportunities for us to showcase our region, building on Lonely Planet singling The South of Scotland out as one the top destinations in the world to visit, not to mention the launch of the new Coast to Coast cycle route in the summer which is set to be a huge draw for cycling enthusiasts.
"The South of Scotland has the perfect ingredients for a magical holiday: breath-taking scenery, fascinating history and heritage, exhilarating trails to run, cycle, walk or paddle, fabulous locally-produced food and drink and a packed calendar of events and festivals to suit every interest. Most importantly, it's a place with strong and connected communities at its heart, and it's these people I am most looking forward to working with in my new role as the SSDA continues to develop sustainable tourism in the South of Scotland."
David Ibbotson, Chair of the SSDA, said: "On behalf of the SSDA Board, we are delighted to welcome David Hope-Jones to the role of Chief Executive. His reputation as an inspirational leader and strategic development expert, excelling in working with stakeholders and supporting member interests will be invaluable in the months and years ahead as he works with the team and Board to support our members and develop a thriving destination."
Professor Russel Griggs, Chair of South of Scotland Enterprise which has provided support of £2.7million over five years to SSDA, said: "SSDA has a vital role to play in supporting our tourism industry, as businesses continue to face a series of significant challenges but also exciting opportunities which lie ahead such as the arrival of the 2023 UCI World Cycling Championships.
"Working alongside partners and the industry itself, we are committed to supporting SSDA in its crucial work to help attract even more visitors to stay, spend and enjoy the South of Scotland.
"We welcome the appointment of David Hope-Jones and look forward to working closely with him and his SSDA colleagues for the benefit of our wonderful region."
VisitScotland Regional Director Annique Armstrong said: "We welcome the appointment of David Hope-Jones as the new CEO of the South of Scotland Destination Alliance and we look forward to continuing to work together to support the sustainable and long-term recovery of one of Scotland's most valuable industries.
"It is an exciting time for tourism in the South of Scotland. The region was recently included in Lonely Planet's Best in Travel 2023 guide and as we countdown to the UCI Cycling World Championships next year, we want to build on these fantastic opportunities to put the South of Scotland in the forefront of visitors minds.
"We will continue to work together to maximise these opportunities to greater strengthen the economy of the south."