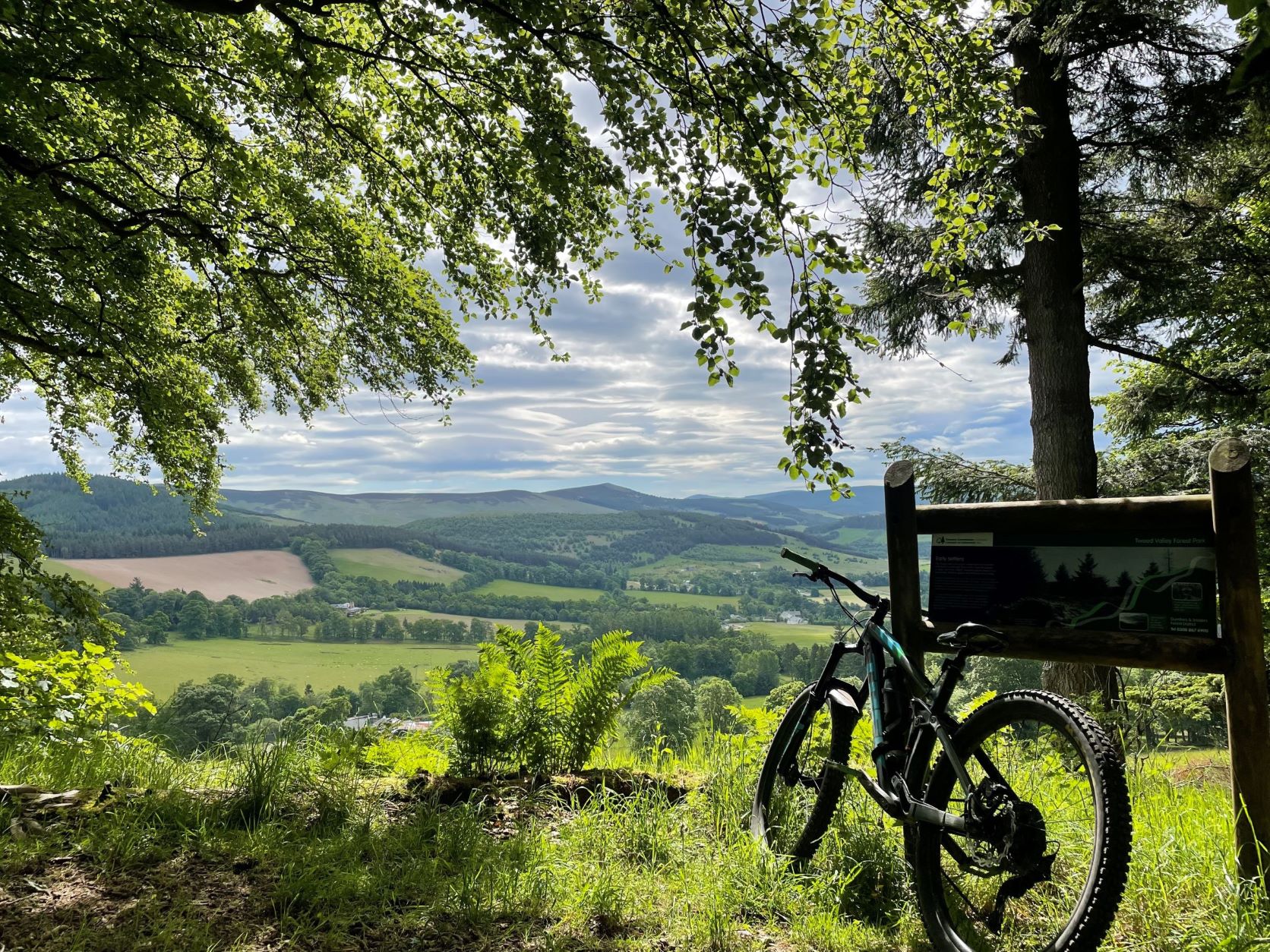 While mountain biking and road cycling are part and parcel of life in the Tweed Valley, not everyone relishes the prospect of lung-busting hills or high speeds. With many riders content with easy-going routes that take in local beauty spots and cultural gems, Go Tweed Valley has created a new route guide designed to encourage and enable beginner cyclists (and e-Bikers) to explore the area on two wheels, rather than four.
From a gorgeous nature loop through Glentress Forest to a riverside pedal along the Tweed Valley Railway Path, an adventure around the spectacular Bowhill Estate or a gentle circular taking in Stobo and Dawyck Botanic Garden, the eight routes in the pocket-sized guide are suitable for most riders, regardless of experience or ability.
Not just for tourists
As well as encouraging visitors to soak up the landscape and cultural hotspots, the routes were carefully selected with locals in mind too. With quiet back roads and multi-use paths connecting many of the area's towns and villages, commuting and shopping without the car has never been easier.
And it's no accident that Go Tweed Valley – the public face of the Tweed Valley Tourism BID – has chosen now to launch this biking resource. The role of active travel is now more important than ever, whether for health, climate or financial reasons.
"The Tweed Valley is perfectly suited to active travel in all its forms," commented Rich Rowe, Project Manager of the Tweed Valley Tourism BID. "While this new route guide centres on bikes, it reflects our wider commitment to more sustainable methods of travel throughout the area.
"Although small in stature, the new guide says something big about the way travel in the valley is evolving."
Alongside the easy bike route guide, the Go Tweed Valley website also shines a light on car-free travel and other active ways to experience the area.
Walking still popular
Understandably so, discovering the valley on foot is still one of the most popular visitor activities, with a range of walking options from low-level, riverside trails to challenging hilltop hikes.
With the mighty River Tweed running through the heart of the valley, exploring by kayak, canoe or stand-up paddleboard is a further highlight. The stretch of river that runs through the Tweed Valley is rich in natural and cultural history, rewarding those who take the time to experience it fully.
And paddle sport enthusiasts should stay tuned: a section of the river has been earmarked as the route for a future Tweed Canoe Trail, with discussions now underway with landowners about next steps.