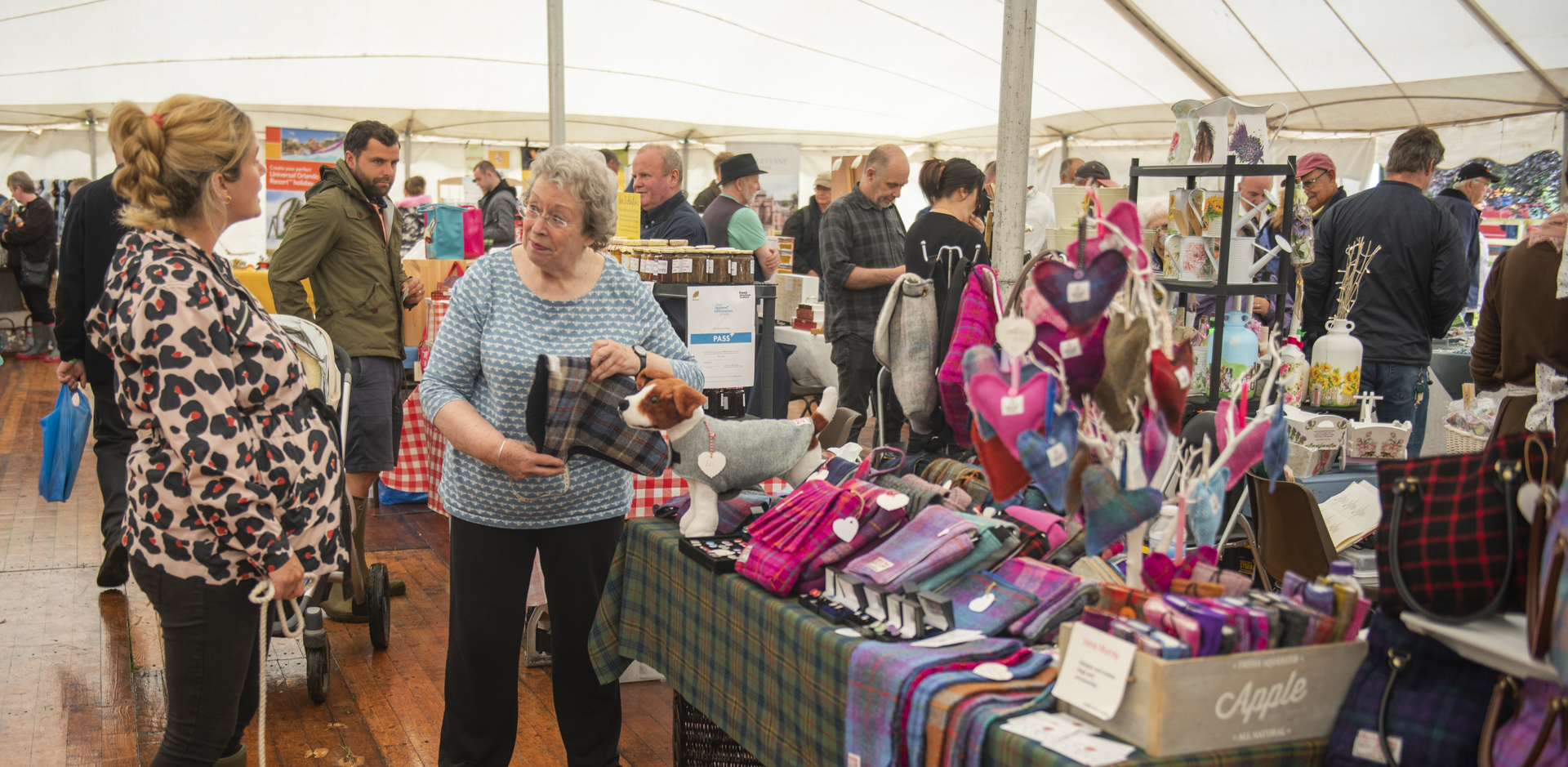 The best Scottish producers to be showcased at the Sir Jackie Stewart Classic. A feast of food & drink, arts, craft & retail exhibitors attending Scotland's biggest new motoring event, the Sir Jackie Stewart Classic – presented by Rolex has been unveiled.
As well as offering the best in Scottish motorsports, the Thirlestane Castle event will also showcase incredible produce and craftsmanship from around Scotland.
Visitors can enjoy the best local food and drink at the Taste of Scotland Food & Drink Hall; from locally smoked salmon, clootie dumplings, craft gin, local liquors and much more. Belhaven Brewery, Deerness Distillery, Fidra Gin, Pure Roasters Coffee and Stockan's Oatcakes are just some of the producers on the line-up.
Around the showground, visitors will be able to sample the delights of food vendors such as Barnacles and Bones, Bonnie Burrito, Fish and Frites, House of Tapas, S Luca of Musselburgh and more.
Retail therapy will be provided by a host of the best Scottish suppliers including Aero Leathers, Beech & Birch, Morrisons Crafts & Gifts, ScotlandShop and Pens of Distinction selling their wares at the Retail Village throughout the weekend.
There will also be the chance to purchase from Sherlock Holmes Tartan, created by Tania Henzell, the step, great, great, granddaughter of Sir Arthur Conan Doyle who was a keen motorsports fan. Conan Doyle's sons, Adrian and Denis, raced all over Europe and purchased the Chitty Chitty Bang Bang car in 1930 before making it roadworthy for the InterVarsity race in 1931.
The Sir Jackie Stewart Classic will showcase the career and achievements of the three-time FIA Formula 1 Drivers' World Champion, giving visitors the chance to explore his remarkable career with plentiful displays of his cars – including his championship winning F1 cars – and memorabilia.
Exhilarating live-action will be provided by the Scottish Motor Racing Club as classic and contemporary cars, including a Red Bull Formula 1 car, hurtle up the castle's sweeping driveway. The event will also mark the 50th anniversary of the Borders Vintage Automobile Club and its award-winning classic car show with more than 1,200 vintage and classic vehicles on display.
Held in aid of Race Against Dementia, the global charity founded by Sir Jackie OBE to raise money for research into prevention and treatment for dementia, a disease that affects 50 million people worldwide including his beloved wife, Helen.
Visitors wishing to experience the best of Scotland can get their tickets at www.sirjackiestewartclassic.com/tickets