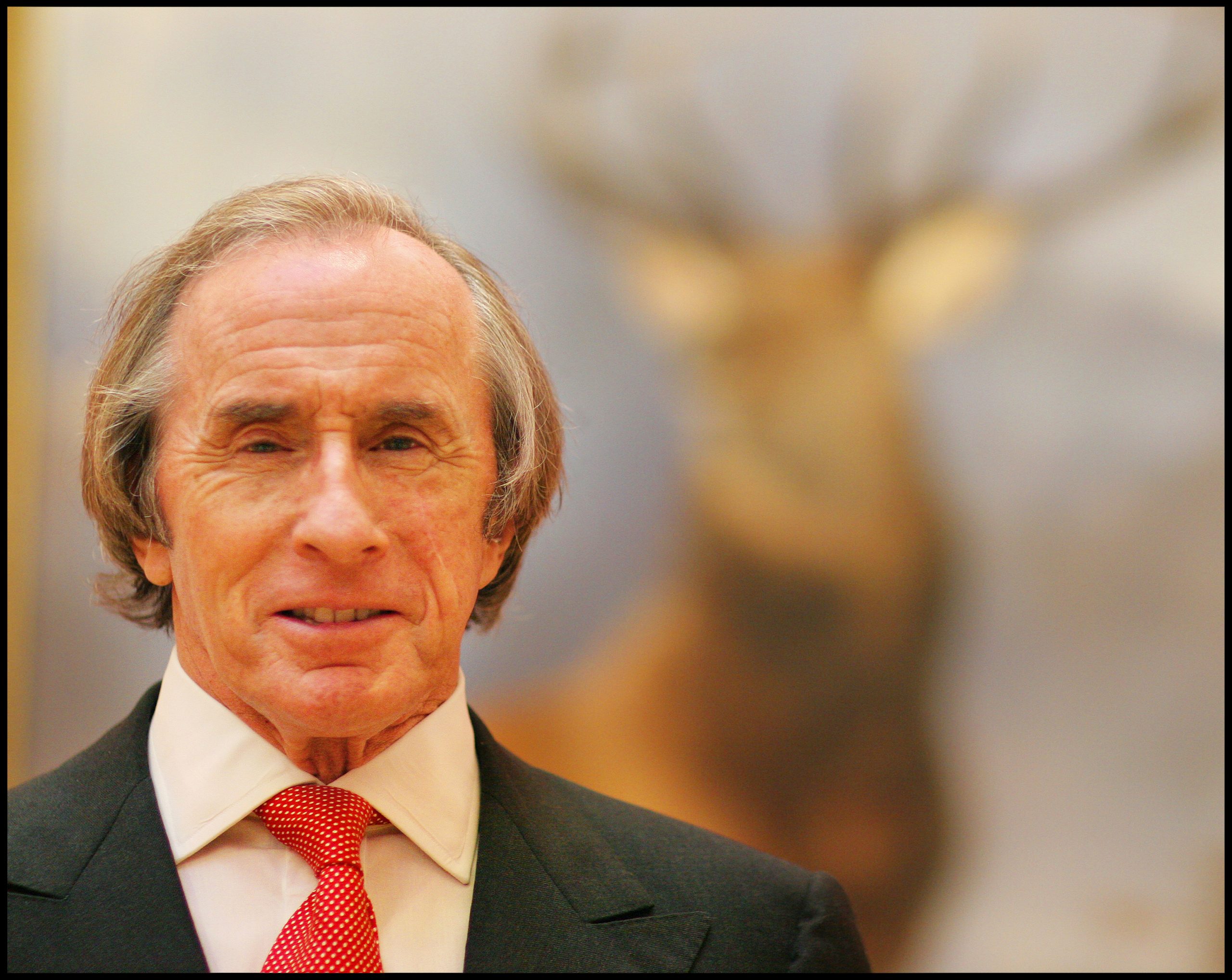 The Borders Book Festival opens its canvas doors this week with motorsport legend Sir Jackie Stewart, OBE getting the four-day extravaganza off to a flying start, as he appears to tell the phenomenal story of his life both on and off the track, in aid of Race Against Dementia, the charity he founded.
Following in the slipstream will be Sunday Times bestselling novelist Mick Herron, author of the darkly humorous spy thriller Slow Horses, joined on stage by actor Jack Lowden, who co-starred alongside Gary Oldman and Kristen Scott Thomas in the recent acclaimed TV adaptation, which brings to life the occupants of Slough House, an outpost of the intelligence services where disgraced spies are banished to see out the remainder of their derailed careers.
Abundance of authors for festival return
The iconic book festival returns to Harmony Garden, Melrose, for the first time since 2019, with a programme of more than 100 events, including: national treasure Joanna Lumley on monarchy; comedian Miles Jupp; crime-writing royalty Val McDermid, Chris Brookmyre and Mark Billingham; current affairs veterans Andrew Marr, James Naughtie and Gavin Esler; former cabinet minister Ed Balls; award-winning The Shadows of Men author Abir Mukherjee; bestselling novelist Jenny Colgan; comedian turned psychotherapist Jack Dee; The Great British Sewing Bee judge, Esme Young; and the BBC's Clive Myrie with a very special Melrose edition of Mastermind (with the original black chair, lent by Sally Magnusson), amongst many others.
Other book festival highlights include The Scottish Impressionists with Rory Bremner, Ronni Ancona, and Lewis MacLeod, as well as I'm Sorry I Haven't a Buccleuch, a special Borders Book Festival edition of the legendary BBC radio comedy panel game, I'm Sorry I Haven't a Clue, hosted by the inimitable Jack Dee, with panellists Miles Jupp, Rory Bremner, Pippa Evans and Tony Hawks and music by Colin Sell.
Welcome back – festival director
Ahead of Thursday's opening, Festival Director, Alistair Moffat, said: "At last, it's time to get going again! Harmony Garden is looking festival-ready, and it won't be long before we can fling open the marquees and welcome back the audience we've missed so much – not only welcome them back to a myriad of inspiring book events, but also to the mid-summer outdoor party that sets our book festival apart as a feast for the body, soul and senses as well as the mind.
"We do remain very mindful that we are holding the book festival in the aftermath of Covid, and there will be masks at venues for anybody who wants one and hand sanitisers on site.
"As ever, we're grateful to our Principal Sponsor Baillie Gifford, Orchard Site and Key Sponsor McInroy & Wood, Family Book Festival sponsor Saltire Roofing and Building, and for the support of Creative Scotland, EventScotland as part of the Year of Stories 2022, and Scottish Borders Council, who've continued to help us throughout very challenging times."
Year of Stories
Celebrating the power of storytelling as part of Scotland's Year of Stories 2022, the book festival has an exciting strand of events to spotlight the wealth of stories inspired by, written, or created in Scotland, and woven throughout the four days, featuring some of Scotland's finest writers, thinkers, and performers, including: word churner extraordinaire Michael Pedersen with Pedersen's Poetry Pot, also featuring Liz Lochhead, Janette Ayachi and William Letford; festival favourite Alexander McCall Smith; a brilliant trio of authors of historical fiction, Flora Johnston, Jean Findlay and Sue Lawrence; Andrew Douglas-Home with his memoir of a life spent salmon fishing in Scotland; and CWA Golden Dagger Award shortlisted Claire Askew.
Fun for the whole family
The Family Book Festival, sponsored by Saltire Roofing and Building Ltd, takes place in the McInroy & Wood Orchard throughout the Saturday and Sunday.
The two-day programme is packed with thrilling author events including: festival favourites Vivian French, Alan Windram and Chae Strathie; Mairi Kidd sharing Scottish Fairy Tales, Myths & Legends; the chance to learn about Scottish dinosaurs with Steve Brusatte, an actual palaeontologist; TV doctor Dr Punam Krishan on How to be a Doctor; what we can do to help our planet with Christopher Lloyd and his latest book It's Up To Us, the story of global climate change; Jonathan Meres with his wonderful Bat stories; Pamela Butchart tells her latest tale in the hilarious Wigglesbottom Primary series and Tolá Okogwu with her superpower adventure Onyeka and the Academy of the Sun; and hugely popular and engaging illustrator Catherine Rayner does a magical, interactive event for little ones, with live drawing during the event.
There are plenty of free activities, too, including Story and Bookbug rhyme sessions, interactive craft and drawing activities, story writing and comic workshops, as well as Lego club.
Walter Scott Prize announcement
The winner of this year's prestigious £25,000 Walter Scott Prize for Historical Fiction is to be announced at a special event at the book festival, chosen from a short list of four books: Colm Tóibín's The Magician, Andrew Greig's Rose Nicolson, Amanda Smyth's Fortune and James Robertson's News of the Dead.
National media partner the Financial Times host their own series of lectures, with speakers including Sir Malcolm Rifkind, Gideon Rachman and Merryn Somerset Webb.
The McInroy & Wood Lecture is this year delivered by BBC correspondent Allan Little, focusing on the post-Cold War era, as Europe enters a new, more dangerous phase, following Putin's invasion of Ukraine.
More than just books
Throughout the weekend, there will be live music in the McInroy & Wood Orchard, the renowned tented food village, and the inimitable Heartland Market with its artisan goods, making the book festival a great day out for all the family to enjoy, in a relaxed and comfortable setting, with an abundance of outdoor space.
Alice Tarbuck, Literature Officer at Creative Scotland, said:
"It's wonderful to see the Borders Book Festival's return to Melrose's stunning Harmony Garden for the first time since 2019, in a hopeful celebration of the power of storytelling. This year's impressive line-up of live events offers something for everyone, from the contrasting poetries of Janette Ayachi and William Letford to the song and storytelling of Karine Polwart and Kate Leiper in the children's programme. It's particularly heartening to see the return of the popular schools programme, taking literature to schools across the Borders."
Tickets now available and are also available from the Box Office on the day.