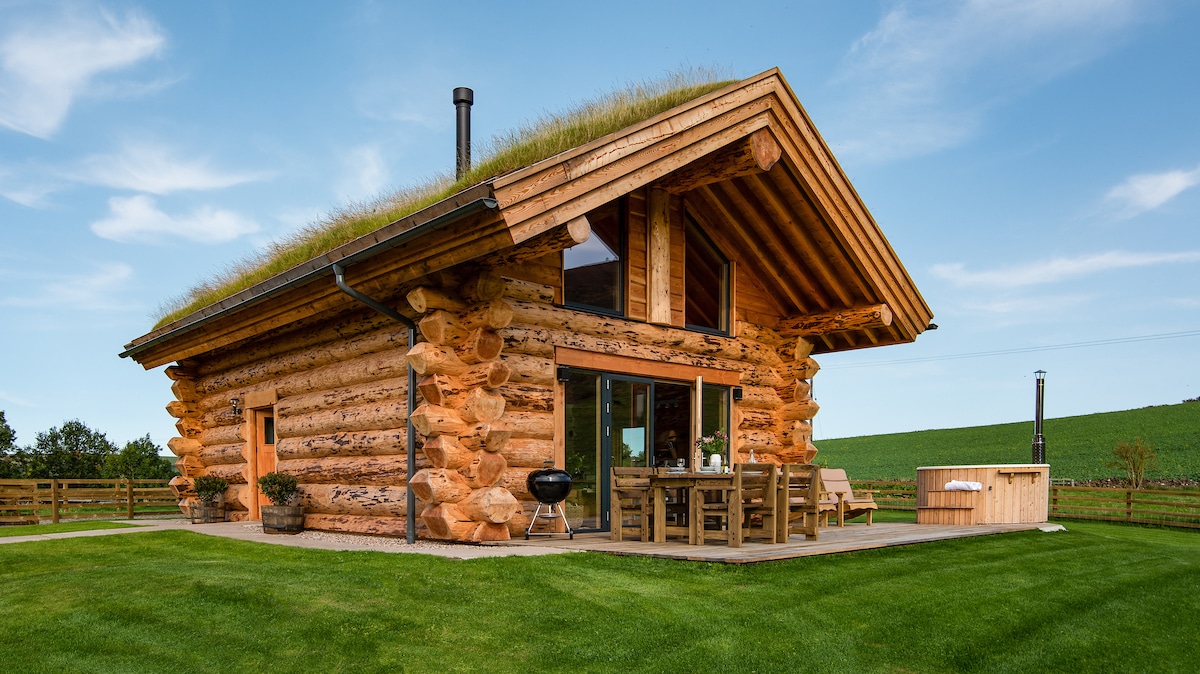 A luxury log cabin with hot tub in the South of Scotland has won Best Green Holiday Home from the European Holiday Home Awards. Reiver's Hideaway, located in Melrose, is new this year to the cottage offering from Eildon Melrose Holiday Cottages and Log Cabins, and a second log cabin is already scheduled for construction in the spring of 2022.
"We are absolutely delighted to win. To win such a prestigious international award is a great honour and we are very grateful to our small team here at Eildon Melrose who made this possible. We continually strive to reduce our impact on the environment and it's great to receive recognition of this. As a holiday destination, the south of Scotland has a lot to offer and high standards of accommodation will only add to its appeal on the domestic and global stage," said Rob Martin, owner of Eildon Melrose.
Launched in 2015 by the European Holiday Home Association, the EHHA Holiday Home Awards highlight and celebrate the very best of short-term rentals from across the world.