SOUTH OF SCOTLAND SUPERCHARGED IS READY TO GO
The future success of our activity, campaigns and developing the South of Scotland into a leading first class destination relies on your business getting the absolute most from us as your DMMO for the South of Scotland.
Below you will see events that are currently in the calendar with more coming soon. Please note our events will be a combination of virtual webinars/workshops and where possible face to face due to the current circumstances.
Sign up today.

Becoming Online Bookable
5th May 2021 @ 10:00 am

-

11:00 am

Free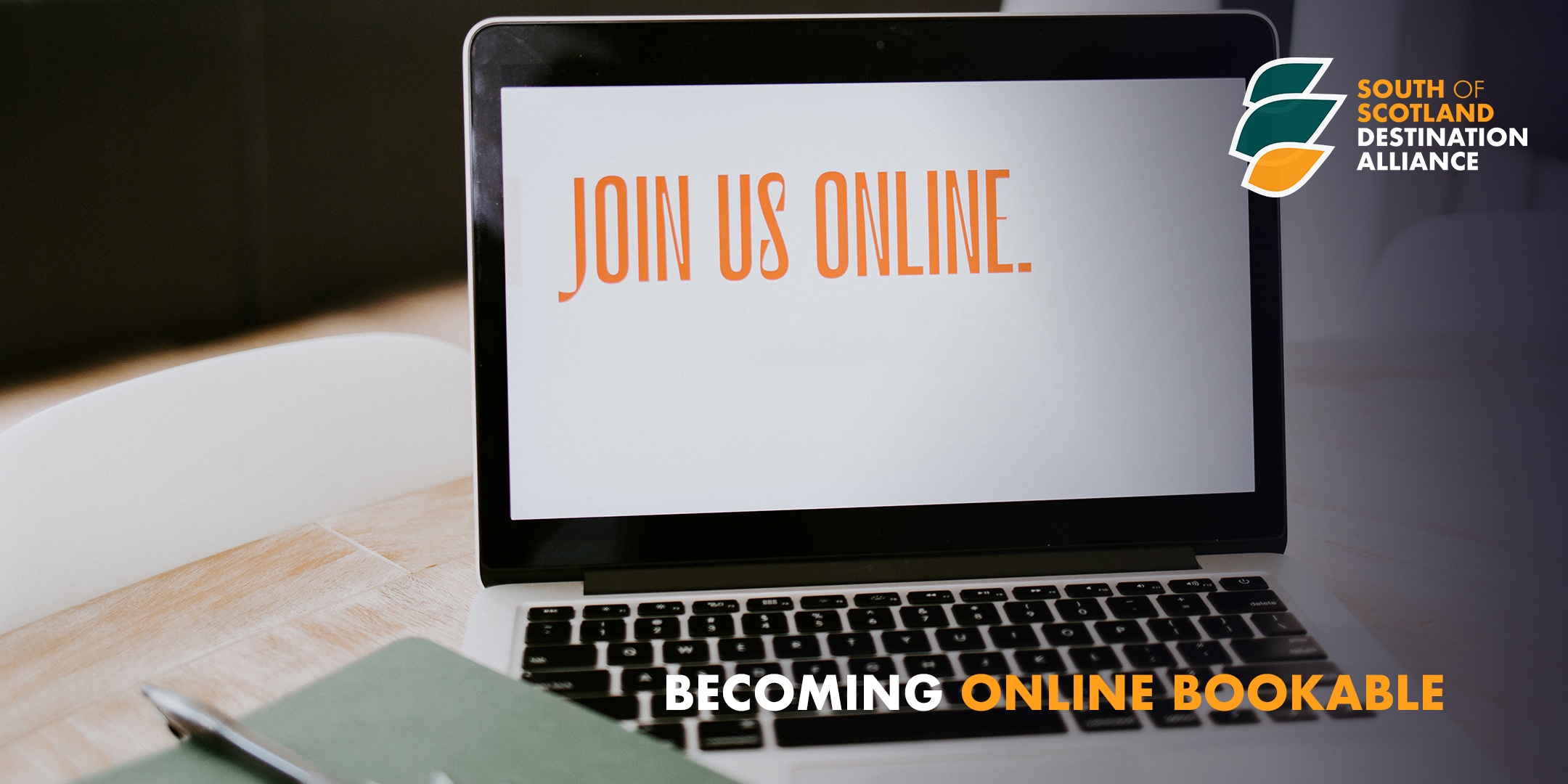 The South of Scotland Destination Alliance are delivering this event to share an overview, insights,  and case studies on the importance of being online bookable. Technology and the need for online booking has fast tracked due to the pandemic and we are here to help you.
If you are a tourism business in the South of Scotland that provides a tour / experience or you are an activity business or visitor attraction and are not yet operating online sales then this event is for you.
One of the main benefits of online booking systems is that they allow customers to place their booking at a time that is most convenient for them. Using an online booking system, they can make their booking at any time of day or night, without having to worry if it's within business hours or not.
At this event you will hear from:
– SSDA – Overview
– VisitScotland – The importance of being online bookable and insights into why
– Fareharbour – How to grow direct online bookings. FareHarbor is a cloud-based tour and activity booking solution that enables tour operators to manage their day-to-day business operations. It offers online booking management and payment portals, and it integrates with user websites. It is designed to work on desktop and mobile devices and they are joining us on this event to provide your business with a solution.
– Case Study
Further event details will be added in due course. 
Related Events