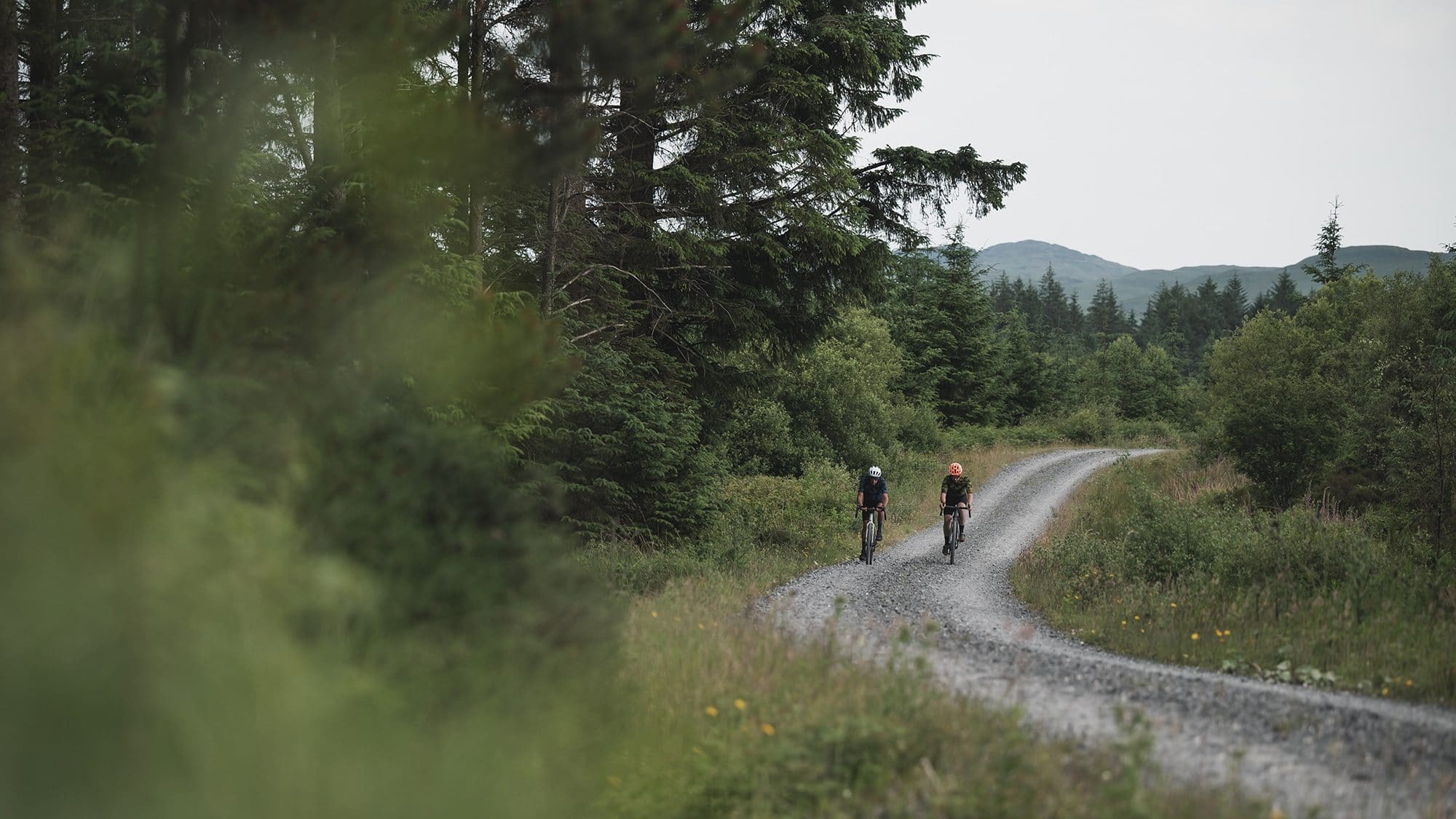 Golazo Cycling and South of Scotland Destination Alliance were pleased to host the press and media launch for the inaugural edition of Raiders Gravel. Several journalists and key members of the cycling and outdoor adventure community attended the event.
A two-day itinerary was designed in partnership with Esther Tacke and Warren Sanders of Galloway Cycling Holidays to showcase the unparalleled beauty of the South of Scotland. From the Solway Coast to Otter's Pool to the homonymous Raiders Road, the routes cycled over the two days highlighted some of the iconic locations that will be explored by gravel enthusiasts this October. The press launch was made possible by Raiders Gravel headline partners Canyon, POC, Bioracer, HIGH5 and Muc-Off, as well as destination partners South of Scotland Destination Alliance (SSDA) and their destination marketing campaign Scotland Starts Here, Dumfries and Galloway Council, and South of Scotland Enterprise (SOSE).
Additionally, the press and media launch provided a platform for some of the fantastic local businesses and products to be showcased, including Cream O' Galloway's delicious ice-cream and Clatteringshaws Café's vista-accompanied coffee. The organisers extend a special thanks to Houston Coaches in Lockerbie for transporting attendees between ride locations and Gatehouse of Fleet. The showcase of local prestige continued into the evenings, with Cally Palace Hotel welcoming the event organisers, partners, and guests for a formal launch dinner featuring an exclusive Sky Garden gin tasting provided by Dark Art Distillery. Ian Barr and Pauline Drysdale of D&G Council were also in attendance at the launch dinner, along with Jemma Reid, Yvonne Wagoun, Vanessa Wegstein and Lesley Watson of SSDA, who introduced the attending journalists to the culture, history, and offerings of the South of Scotland through the Scotland Starts Here destination marketing campaign.
South of Scotland Destination Alliance (SSDA) Project Manager Jemma Reid said, "We are delighted to have supported the press launch for Raiders Gravel, introducing attendants to the captivating stories and outstanding offer of the region through the Scotland Starts Here campaign.
"The event is a unique addition to the suite of cycling events happening in the South of Scotland this year, and will put a spotlight on the fantastic trails, varied terrain, and breath-taking scenery of the region, further cementing its position as a mecca for those in pursuit of two-wheeled adventures. Adventure starts here, Scotland starts here!"
Olly Townsend, Editor for Gravel Union, commented, "A brilliant couple of days gravel riding, exploring this undiscovered and underrated part of Scotland. Golazo pulled out all the stops and organised perfect weather, fantastic riding and great company – chapeau!"
Markus Stitz, Round the World Cyclist and Founder of Bikepacking Scotland, added, "Scotland is a country with outstanding possibilities for cycling, but especially gravel riding, one of the fastest growing disciplines in cycling worldwide. Through my round the world trip on a singlespeed bike, riding in Tierra del Fuego and Norway, racing the Atlas Mountain Race & Silk Road Mountain Race and through developing gravel & bikepacking routes in Scotland & Germany I have been to some of the best destinations for adventure cycling worldwide, and Dumfries & Galloway has great potential to establish itself as one of the leading gravel hubs. Raiders Gravel can best facilitate this development & help the local communities to establish new sustainable revenue streams, and I really look forward to the inaugural event and working with the organisers to make this a huge success."
VisitScotland Regional Leadership Director Paula Ward said: "The Raiders Gravel event offers a fantastic opportunity to showcase the Galloway Forest and the South of Scotland as a world-class destination for cycling. The South of Scotland is the perfect destination for cycling of all abilities – its natural scenery, forests and 7stanes facilities are known to attract enthusiasts from around the world and this event will provide an important boost for the local tourism industry as it continues to recover from the devastating impact of the COVID-19 pandemic.
"VisitScotland is focussed on the recovery of the industry, building a destination and visitor experience which allows tourism and events to flourish now and in the future. We'll continue to work with, and support, businesses to ensure we rebuild this vital part of Scotland's economy."
Local ride-only entry package
Raiders Gravel has also officially unveiled ride-only entry packages, enabling local cycling enthusiasts to explore the stunning gravel tracks, natural surroundings and wildlife on their doorstep as part of a professionally managed race.
The entry package is limited and exclusively available to local residents, and is made possible by the generosity and support of D&G Council, SSDA and SOSE. Ride-only entry packages are available at £149 per person (£298 per team) and include  entry into the 3-day stage race in the Galloway Forest Park featuring professionally marked routes, GPS rider tracking, HIGH5 water point nutrition, sponsor-provided goodie bag and exclusive inaugural edition finishers medal, and much more.
For more information and to register, go to local.raidersgravel.com