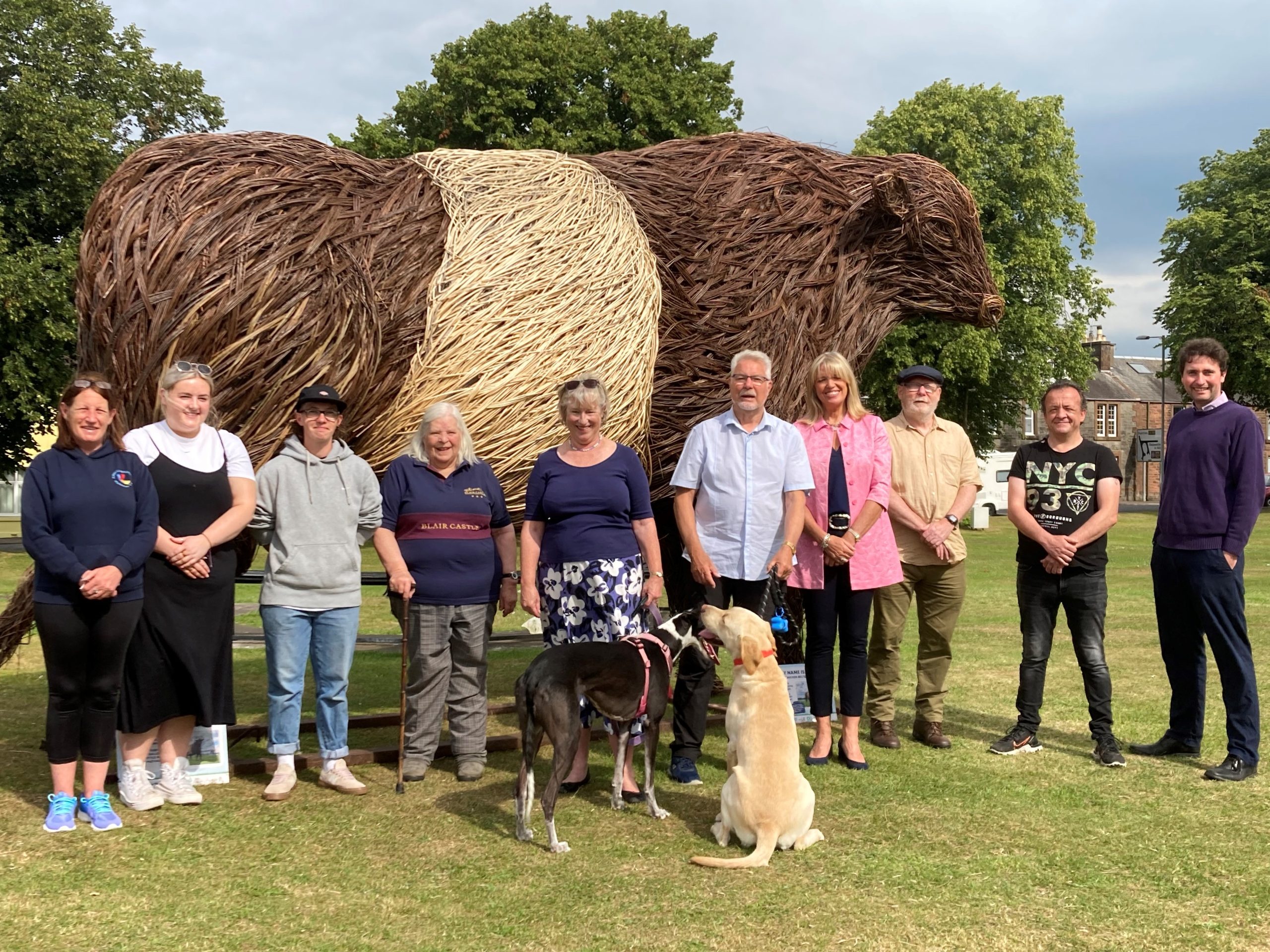 Kelton, the One-Tonne Wicker Beltie, returned to Castle Douglas' Market Hill this week, part of his summer 2022 tour.
Kelton was in Castle Douglas last summer for the CD Bike & Food Festival and returned this week as excitement builds ahead of the 2022 Stewartry Show, scheduled to be held at the Stewartry Rugby Club on 4th August.
Kelton's return to the town was supported by Castle Douglas Development Forum. CDDF Chair, Carolyn Yates, was present on Tuesday to celebrate Kelton's return.
Carolyn said: "It's great to welcome Kelton back to Market Hill. It seems very appropriate he is here, the home of Wallets livestock market and the Galloway Cattle Society. He's already attracting a lot of attention from visitors and locals alike."
McNabb Laurie, Galloway Glens Team leader added: "Kelton is building excitement in the town before he heads out to sample the grass on the fields of the Stewartry Show on 4th of August. Despite now being more than a year old, he still has an ability to impress."
You can watch Kelton, the One-Tonne Wicker belted Galloway video of Kelton's Castle Douglas visit in summer 2021.