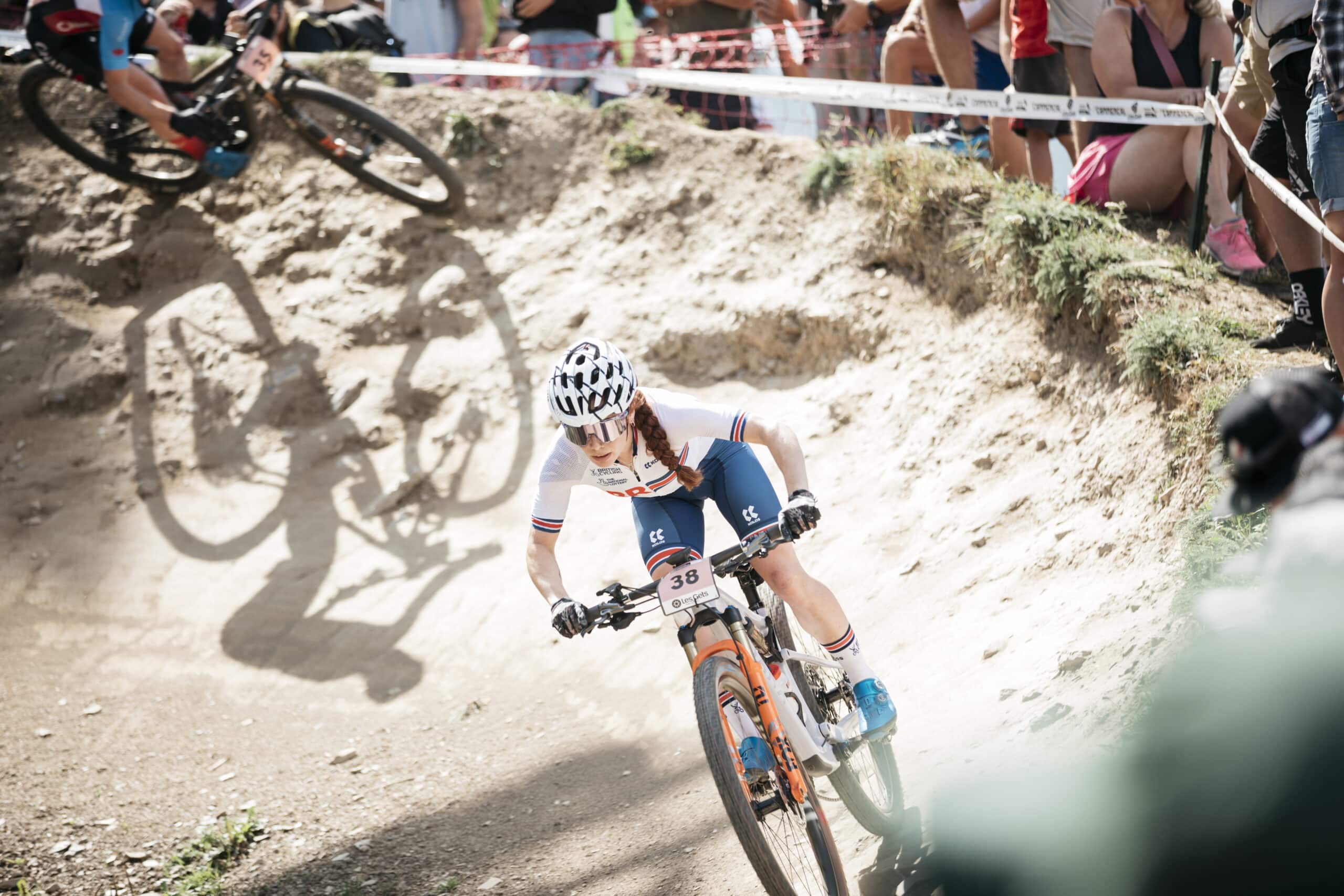 Volunteers from as far afield as India and Qatar will be supporting the 2023 UCI Cycling World Championship events at Glentress Forest as part of the 'Champs Clan'.
The Championships are taking place in Glasgow and across Scotland from 3 to 13 August, with the mountain bike cross-country events being held at Glentress Forest and the Tweed Valley from 6 to 12 August.
4,000 volunteers
Across the whole Championships, 4,000 volunteers will play a vital role in delivering what will be the world's biggest ever cycling event, with 368 supporting the events in the Borders.
Volunteers will have roles ranging from helping to make sure spectators have the best experience possible to assisting with media operations and supporting the elite cyclists taking part.
Emma Smith, Services Manager with Tweed Valley-based ESO Sports, the delivery partner for the Glentress events, said: "Our Champs Clan volunteers will be crucial to the smooth running of the Championships at Glentress and we can't wait to welcome them all here in the next few days.
 "We've got volunteers travelling here from Egypt, Qatar, India, Ghana, South Africa, Estonia and France, and alongside colleagues from across the UK, including the Borders, they'll have a number of induction sessions with us prior to the Championships starting so they are ready to hit the ground running."
Local business support
Many of the volunteers will be staying locally, including at a dedicated campsite in the Tweed Valley.  A number of Borders businesses have come forward to provide discounts to the volunteers which they can enjoy during downtime away from the racing at Glentress.
Councillor Scott Hamilton, Scottish Borders Council's Executive Member for Community and Business Development, said: "The reaction from the business community to us hosting the Championships has been incredibly positive, as they can see the opportunity provided by thousands of spectators, volunteers, media and competitors coming to our region.
"We want to ensure the economic benefits are spread as far as possible, and I'm sure many spectators and volunteers will take the opportunity while they are in the Tweed Valley to stay a bit longer and explore some of the fantastic businesses and attractions across the area.
Window competition still open
"As a reminder, there is still time for any Borders business to enter our window dressing competition and celebrate us hosting this incredible event and attract some extra business this August. We've extended the entry deadline to enable even more businesses to take part."
 Businesses entering the window dressing competition will be in with the chance of winning a week of advertising on Greatest Hits Radio (Scottish Borders and North Northumberland) worth over £500.
To take part, all you have to do is:
Decorate a window at your business premises based on a cycling or the UCI World Champion rainbow jersey theme
Complete a short online entry form, uploading an image of the window display before 12 noon on Monday 7 August
Keep your window dressed until Sunday 13 August to enable in-person judging of shortlisted entries.
Information on the Championships for businesses and residents can be found at www.scotborders.gov.uk/cyclingworlds including a local business guide and links to toolkits to help support and promote the Championships.
Further local information on the Championships can also be found at www.glentress2023.com, as well as a link to buy tickets.
Any business which would like to offer a discount to the volunteers helping to deliver the local events should contact Rich Rowe from Go Tweed Valley on rich@gotweedvalley.co.uk
The Championships at Glentress Forest are supported by Scottish Borders Council, Forestry and Land Scotland and South of Scotland Enterprise.