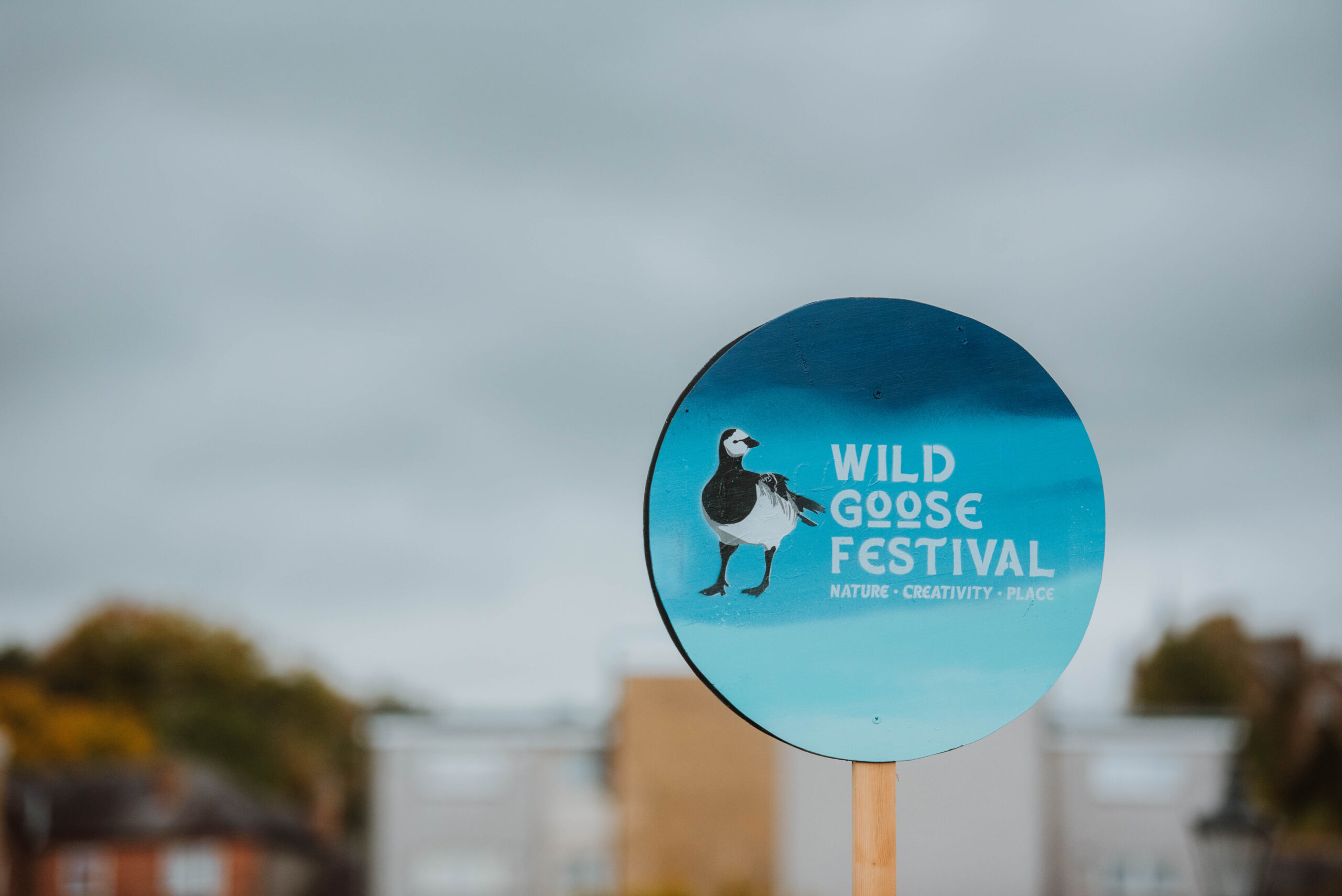 From 19th–29th October, Dumfries & Galloway's annual Wild Goose Festival will host a series of events stretching across the region from Dumfries, and the surrounding areas, through Galloway and into Stranraer.
Ten-day celebration
In a celebration of nature, creativity and place, this year's programme of activity includes exhibitions, guided walks, tours, creative workshops, interactive performances, film screenings, stargazing, literary events, lectures, and opportunities for see our local and visiting wildlife up close in their natural habitats. This ten-day festival is produced by The Stove Network, and forms part of the Scottish International Storytelling Festival 2023, issupported by Dumfries & Galloway Council and TRACS –Traditional Arts and Culture Scotland.
Immersive festival hub in Dumfries
Alongside the main festival activities which can be viewed at the
festival's dedicated website
, the 2023 festival will be further supported by an immersive Wild Goose Festival Hub, hosted in the Loreburne Centre on the High Street of Dumfries. This interactive space will utilise a former retail unit in the heartof the town, to offer a special youth engagement programme, supported by the Youth Arts Open Fund, a Creative Scotland fund administered by Youth Link Scotland and funded by the Scottish Government.Through this fund the festival's youth engage programme will stretch beyond the ten-day festival and continue into spring 2024.
Graham Rooney, Lead Producer of Wild Goose Festival comments,"Wild Goose Festival is a really special event, a true celebration of nature, creativity and place. Not only does it unite so many different partners from across the region, highlighting the unique natural recourses that Dumfries & Galloway has, but it also encourages new audiences to engage, learn and interact with the natural world in new, innovative and creativity ways."
Conservation message
Emma Harper, MSP said of this year's festival, "This work is invaluable both in educating and celebrating what Dumfries & Galloway has to offer with its migratory visitors. It is encouraging to see so many organisations getting involved in the festival which, I understand, will include walks, talks, workshops and storytelling to people of all ages. This festival also has an important conservation message, evermore important in the current global twin climate and nature emergencies."
The Wild Goose Festival connects the region to other locations across the globe, from Norway to Iceland, Svalbard to Greenland, the festival uses the power of partnership to shine a light on Dumfries & Galloway, the unique natural recourse found here, its abundance of native and visiting wildlife and the connection these have to the places and people who live here.
Key partners
This years' key festival partners include; The Stove Network, BTO (British Trust for Ornithology), Cycling Dumfries, Dumfries and Galloway Council Arts and Museums Service (East), ECO LG, Fair Scotland, Fife College, Galloway & Southern Ayrshire Biosphere, LiftD&G, Loch Ken Trust, Moat Brae, MOOL (Massive Outpouring Of Love)National Trust for Scotland, NatureScot (SNH), Nith Life, PAMIS (Promoting a More Inclusive Society), PlatformLondon, RSPB, Solway Firth Partnership, Species on the Edge, University of Glasgow, Upland,Wigton Festival Company, WWT Caerlaverock.