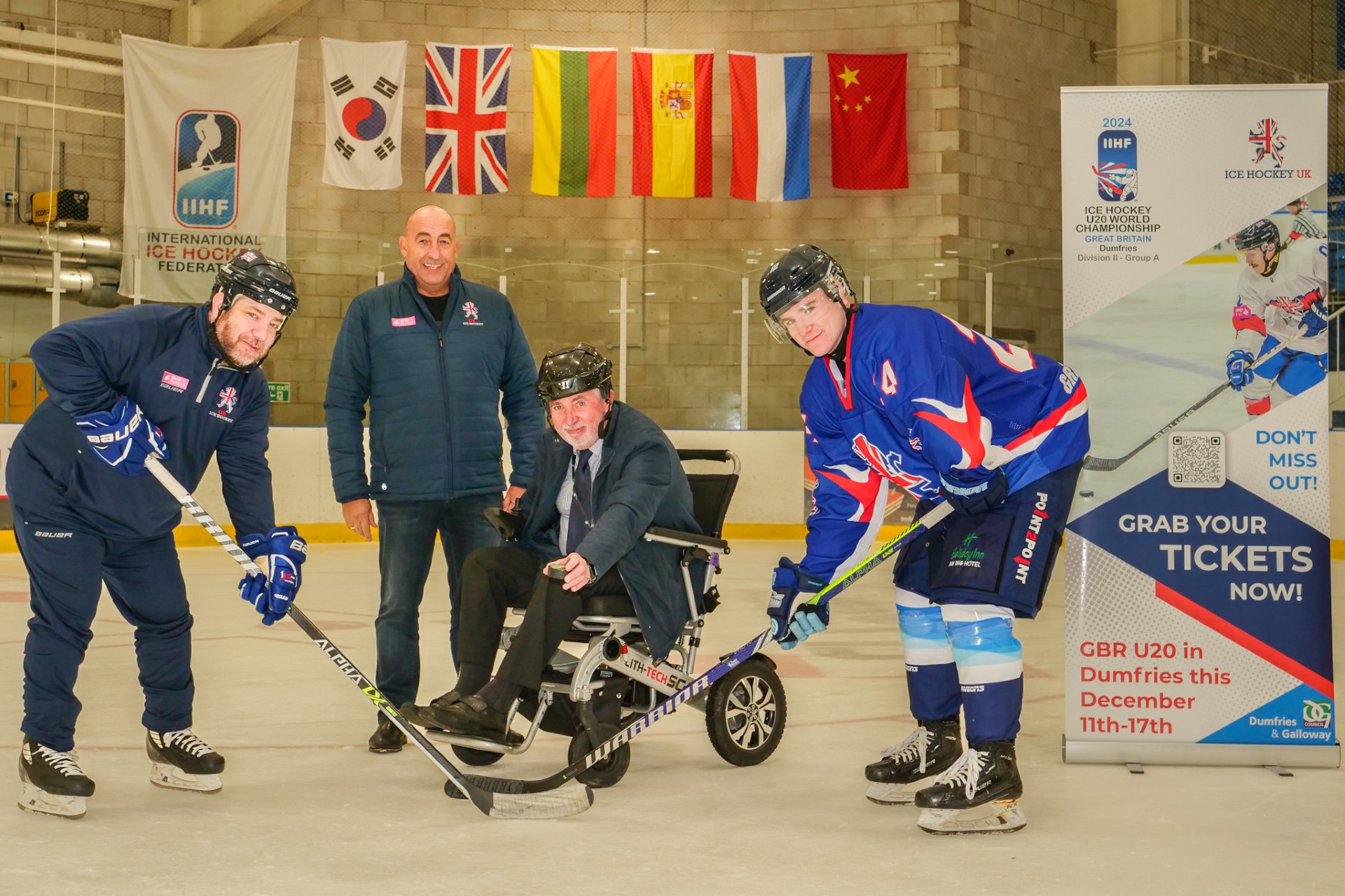 World Championship Ice Hockey is to make a welcome return to the Dumfries Ice Bowl in December, and is sure to wow thousands of existing and new fans to the sport.
The Great Britain Men's Under 20s will play their World Championship Division II Group A fixtures at the Dumfries venue, against tournament top seeds Korea and the national Under 20s teams of China, the Netherlands, Lithuania and Spain. The World Championship takes place between the 11-17 December and is the sixth time Dumfries has hosted fixtures in the past decade. Many of the sport's brightest young talents will be making their way to South West Scotland to play. The tournament is expected to bring more than £200,000 into the regional economy.
Evening matches
Great Britain will play all but one of their matches at 8pm during the tournament, to enable ice hockey fans to turn out in force to support the home nation, with a mouth-watering final tie scheduled against Korea at 4.30pm on Sunday 17 December. Tickets are priced to be as affordable as possible. The Great Britain team will be coached by Martin Grubb, who also coaches local favourites the Solway Sharks.
Councillor Ian Blake, Chair of the Council's Communities Committee said, "It is a major coup to attract the Men's Under 20s National Team to Dumfries, and to secure this International Ice Hockey Federation World Championship. Hosting another Ice Hockey international tournament will continue to put the Dumfries Ice Bowl on the map, develop the sport across the South of Scotland and enthuse many young people to take up skating."
Home ice advantage
Great Britain Under-20s Head Coach, Martin Grubb, said: "Playing for your country is a great honour, and for the team that has been selected for Dumfries it will be very special indeed to play on home ice. "Having that home support behind you is like an extra player on the ice and the whole team is excited to play in Dumfries in December. We always get great support when we play a GB tournament at the Ice Bowl and we look forward to playing in front of our home fans again."
Councillor Jackie McCamon, the Vice-Chair of the Communities Committee said, "I am thrilled that young players, coaches, officials, volunteers and fans from around the Globe will be making their way to Dumfries and Galloway to participate in this exciting World Championship. I hope everyone will receive the warmest of welcomes. The quality of ice hockey is sure to be high and the tournament will also provide a financial boost for our area, with past World Championships securing a minimum economic windfall of at least £200,000 to the regional economy. This is a superb return for the Council's funding of £25,000 for the event."
Tickets from as little as £5 to watch Great Britain Under Men's Ice Hockey team are available from the Midsteeple Box Office and Ice Hockey UK's website.