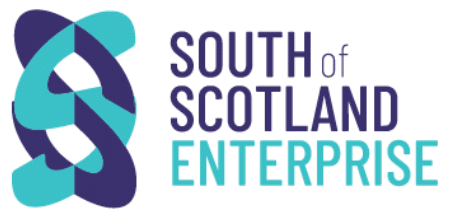 Press Release
South of Scotland Enterprise (SOSE) has announced its first major investment programme providing a vital funding package to support the recovery and future of the economy in the South of Scotland.
SOSE has committed just over £2.7m over five years to support a new tourism, marketing and destination development programme to be delivered by a new industry-led leadership body called South of Scotland Destination Alliance (SSDA).
The announcement comes at a crucial time as businesses and communities prepare for tourism reopening following COVID-19.  It also confirms SOSE's commitment to look beyond Covid-19 to the future growth and sustainability of the economy of the South of Scotland with the aim to make the region a world-class visitor destination attracting people to live, work, visit and invest in the area for many years to come.
The announcement is a culmination of two years' work and brings together the Scottish Borders Tourism Partnership and Visit South West Scotland. The 2.7m announced today is in addition to the original start up fund of £350k which was awarded through South of Scotland Economic Partnership (SOSEP) provided by the Scottish Government, and supported by VisitScotland, Dumfries and Galloway Council and Scottish Borders Council to develop the economy of the South.  This brings the combined investment across the partners to over £3m.
Cabinet Secretary for Tourism Fergus Ewing said: "Tourism is one of Scotland's greatest assets and we have been clear that we want to get the sector operating as soon as it is safe to do so.
"Our extensive package of support for business which includes the £30 million Creative, Tourism and Hospitality Enterprises Hardship Fund, the £120 million Pivotal Enterprises Resilience Fund, and 100% rates relief for the year, is already helping a wide range of tourism businesses across Scotland.
"This £2.7 million investment will build on that, helping to position tourism in the South for sustainable future growth.  I wish the South of Scotland Destination Alliance every possible success in its efforts to boost the region's tourism industry at such a critical time."
Professor Russel Griggs OBE, Chair of South of Scotland Enterprise (SOSE) said: "This is a landmark investment and one which confirms our commitment to being ambitious and bold for our region. We have always said we will do things differently – to work in the South, for the South – and this is a key part of this is this five-year partnership.  As well as helping the Covid recovery, we are looking ahead to get us to a place where we will be attracting more people than ever to visit, stay and spend in the South of Scotland, and in a manner which is sustainable and amplifies the many wide reaching benefits tourism gives rise to.
"We must focus on an optimistic future and one which makes our economy stronger than ever, building on the fantastic community spirit and commitment that we all have for our beautiful area and we will work closely with the SSDA to deliver this."
Ian McAndrew, Chair Visit South West Scotland, said: "Two years ago when we first started discussing the possibility of working together as a leadership group, no one could have envisaged what our sector and our region is now faced with. The formation of SSDA, coupled with a strong, strategic partnership with SOSE is an enormous boost for our industry as we start to put the recovery wheels in motion. Recovery from COVID-19 needs us all pulling together in the same direction – and the SSDA is now best placed to help achieve that."
Will Haegeland, Chair Scottish Borders Tourism Partnership added: "Tourism, now more than ever, is critically important to the whole economy in the South of Scotland.  While we could never have anticipated the unprecedented challenge that COVID-19 has brought to our industry, our new alliance with Visit South West Scotland in forming the SSDA is a significant step forward for the region. SSDA brings optimism, passion and ambition, so with the strong support of SOSE, we are now ready to start delivering a concrete plan that will form an important part of our recovery. We're looking forward to making that happen and putting the South of Scotland firmly on the must visit tourism map."
VisitScotland Chief Executive Malcolm Roughead said: "This major funding announcement is fantastic news for tourism in the South of Scotland, helping to support and deliver long-term social and economic benefits to communities in the Scottish Borders and Dumfries and Galloway.
"The funding announcement also represents a major step forward for the new South of Scotland Destination Alliance which will bring together tourism businesses across the South of Scotland to work together to ensure the best possible outcome for the whole of the visitor economy.  Tourism is more than a holiday experience – it sustains communities socially and economically and contributes to the health and wellbeing of the population,
"We look forward to working closely with the South of Scotland Destination Alliance going forward to support the recovery of tourism across the region, helping the industry become an economic and social powerhouse again."
Chair of Dumfries and Galloway Council's Economy and Resources Committee, Rob Davidson said: "Dumfries and Galloway is such a beautiful part of the country with so much scenery and nature around us.  We are delighted with the announcement of this vital funding from SOSE to support tourism in the south of Scotland at this unprecedented time of economic crisis caused by the COBID-19 pandemic. We are very much looking forward to welcoming visitors back to our region, once it is safe for us to do so, not least given the significant contribution tourism makes to the region's economy."
Councillor Mark Rowley, Scottish Borders Council's Executive Member for Business and Economic Development said: "This is vital investment at a critical time for the tourism industry right across the south of Scotland. Businesses are reopening or making plans for restarting in the near future and will need support to get back on their feet.
"This funding, and the programme it will deliver under the new South of Scotland Destination Alliance, will be critical to the recovery of our tourism sector which in turn is so important to the local economy of the Scottish Borders and wider south of Scotland."
The new SSDA have launched their recruitment for their Chair, information can be found here: https://www.ssdalliance.com/we-are-recruiting/
The key priorities for SSDA in the coming months will be:
Establishing 'Scotland Starts Here' as the destination brand for the region, developing short- and long-term marketing plans targeting both domestic and international visitors

Engaging members on a local level and working closely with the industry on recovery, product development, business readiness and future workforce education

Strategic destination development planning, focused on understanding the region's longer term needs to inform capital and infrastructure investments

Working actively with local communities to demonstrate the value of the tourism sector and to cement its part in the place-making activity of the South

Working closely with South of Scotland Enterprise and representing the needs of the industry amongst local and national governments
Editors Notes:
The region's tourism industry is facing its biggest ever crisis and has an anticipated recovery period of three to five years.[i] The SOSE funding will allow SSDA to lead the delivery of a clear tourism strategy from coast to coast, supporting the best possible recovery plan for the sector and the wider economy of the South of Scotland.
With a focus on place-making, people, digital capability and sustainability, the ambition of SSDA is to make the South a top tourism destination, offering a world-class visitor experience and driving multi-million-pound growth in tourism spend.
[i] SSDA survey May and June 2020