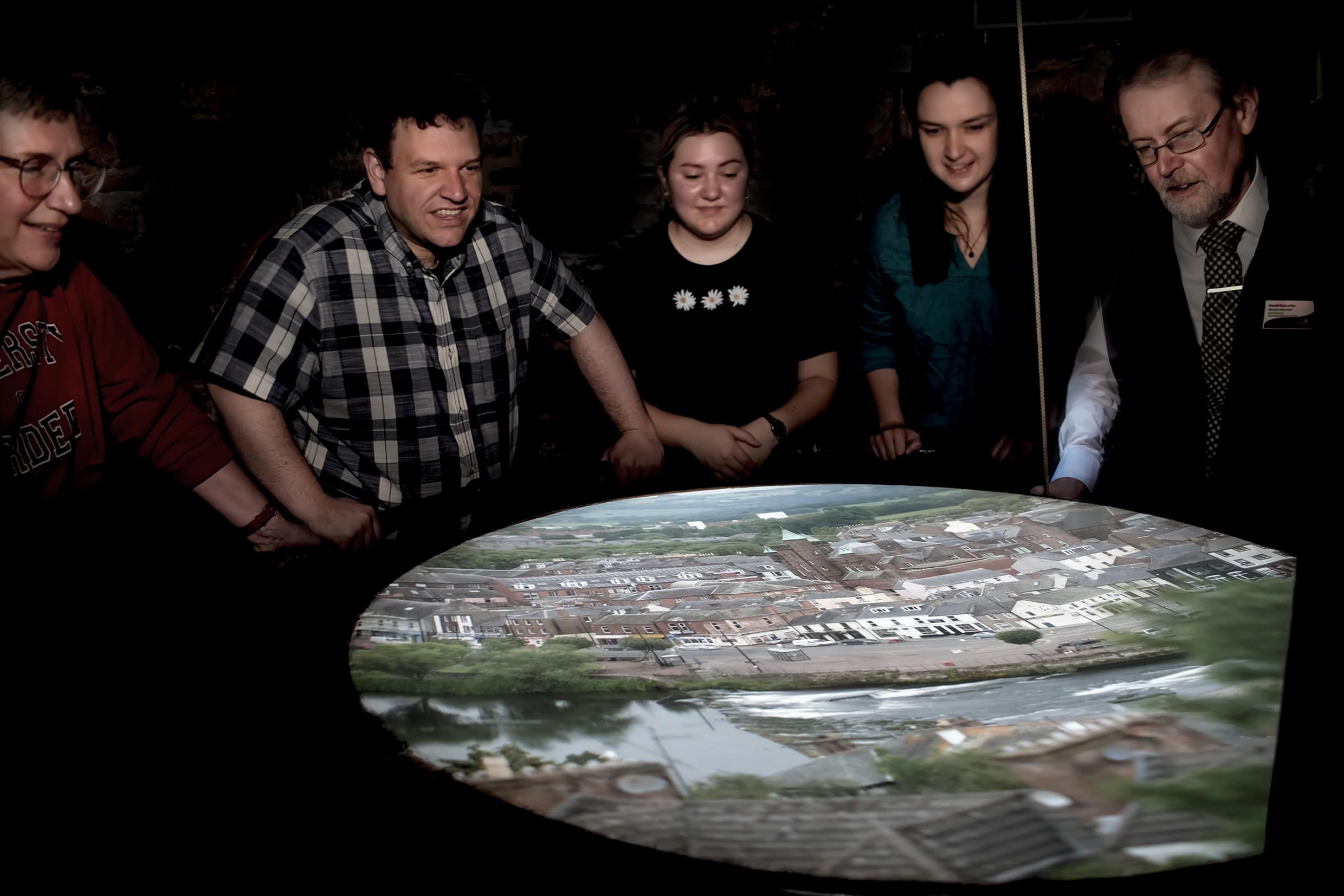 In a darkened room at the top of an old tower in Dumfries, an early 19th century machine reveals a colour moving image of the life and landscape of the local area.  This is the camera obscura at Dumfries Museum, the world's oldest working example.   After two years through the pandemic with just occasional use, it is now open to the public once again, to enjoy the spectacle and history of this fascinating device.
The camera obscura was installed in 1836 in an old windmill tower which had been converted to house an observatory and museum.  The museum has been extended over the years, but the camera obscura still has all its original mechanisms and fittings and continues to delight visitors.  Even with all of today's technology, there is still something special in seeing the moving panoramic landscape appear in the darkened room.  The re-opening of the camera obscura allows another generation to experience the magic of this ancient optical device.
Dumfries Museum re-opens to the public on 1st April 2022 and is open Tuesdays through to Saturdays, 10am-1pm and 1.30-4pm, admission to the museum is free.  The camera obscura is open at the same timings, though closed if it is raining to protect the original mechanism.  A guided demonstration of the camera obscura costs £4 per adult and £2 per child.