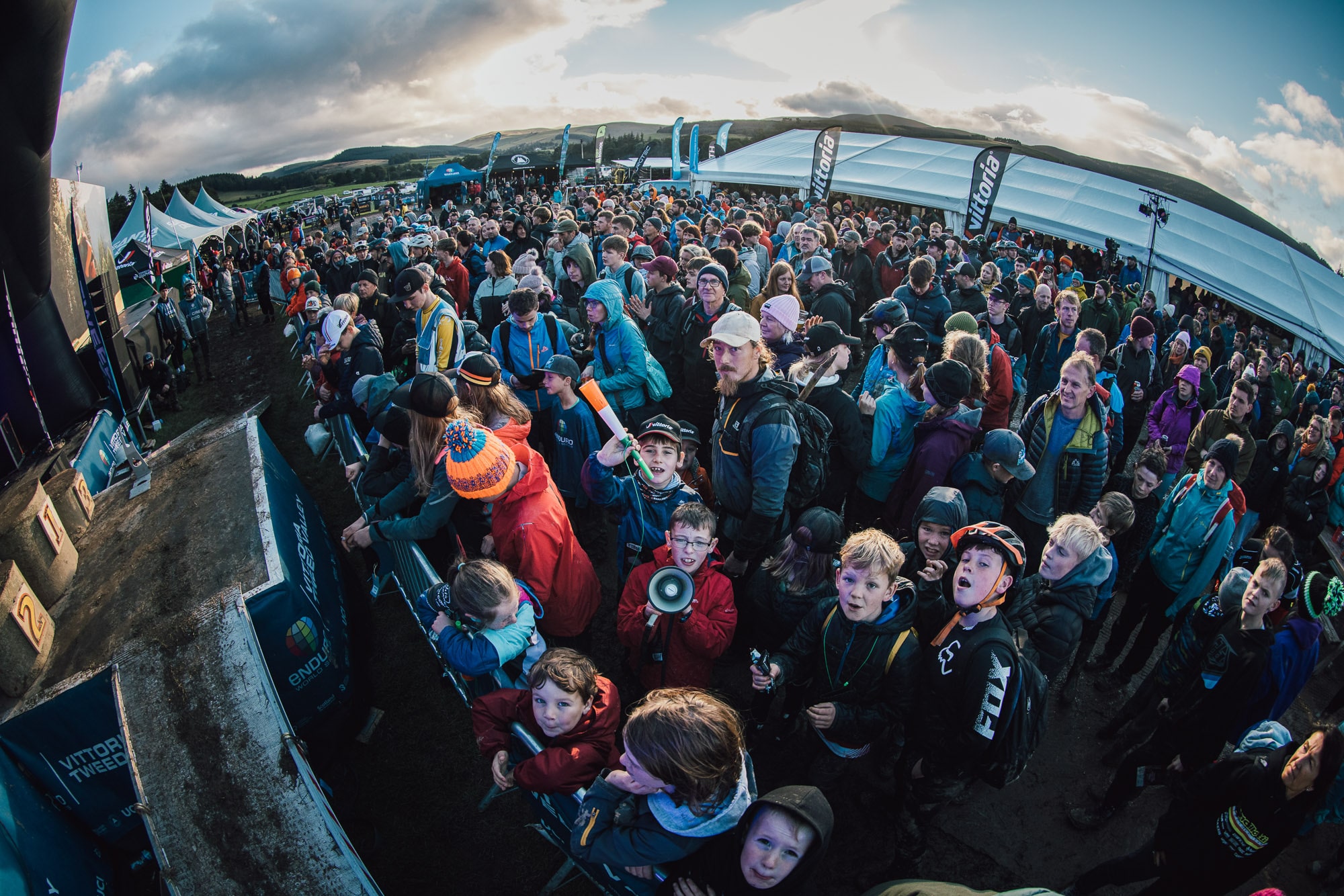 The Enduro World Series (EWS) Tweed Valley have launched their Festival Fringe programme, encompassing over 15 events between 26th May and 5th June, coinciding with the spectacle of international EWS mountain biking racing.
The event programme takes in everything from a children's biking skills evening, a global film premiere, and a heritage walk; to promoting locally organised events including the Borders Blue Club and the 19th Innerleithen Pipe Band Competition. There is also a Tweed Valley Makers Market planned for Sunday 5th June, in the Festival Village.
The organisers of the event want to showcase the local area to the thousands of visitors who'll attend the event, whilst providing a programme of great entertainment for the local community.
The Fringe programme sits alongside the EWS Festival in the fields next to Traquair Forest in Innerleithen. Here, visitors and locals are invited to enjoy a long weekend of exciting trail-side racing, top mountain biking teams and brands, bike demos, entertainment, live music, local food, kids events, ride outs and more.
Event Director, Emma Wadee, shares her excitement for the Fringe events; "We're delighted to bring an even bigger Fringe programme to EWS Tweed Valley this year. Across Innerleithen and the Festival Village, visitors and locals alike can enjoy a whole host of events and there really is something for everyone – yoga, talks, ride outs, litter picking, bike demos, kids events and much more."
The EWS Tweed Valley is supported by EventScotland, Scottish Borders Council and Trash Free Trails. Tickets and information available from the website: tweedvalley.enduroworldseries.com.
ESO, the organisers behind the EWS are set to open their global headquarters in Innerleithen later this year, after an extensive renovation of a property on Chapel Street in the town. Fromhere, their growing team will coordinate the global race series, which has mountain bike events in over 70 countries.