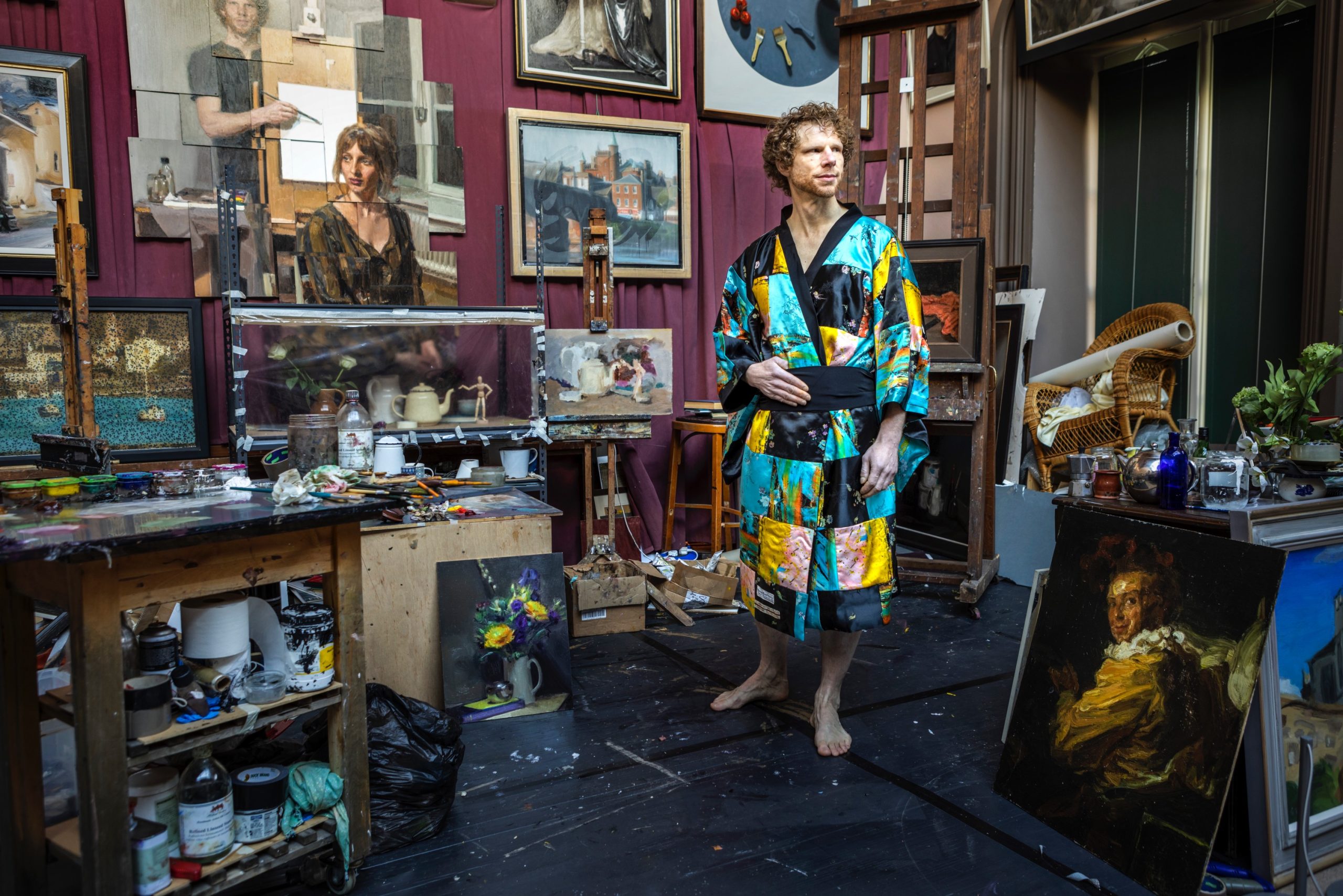 Commission a kimono, purchase a portrait, admire artworks, meet makers and discover Dumfries and Galloway – there's an abundance of things to see and do during the 21st annual Spring Fling open studios weekend. The full programme has just been unveiled and offers:
· 100 open studios
· Online virtual studios
· Bike routes
· Bus and walking tours
· Experimental art
· Plus galleries to visit.
In the lead up to the event, artists and makers will also being popping up at farmers' markets across the region demonstrating their work. Then there's CREATE, a new initiative for experimental artists to create site-specific works or installations. Event organisers Upland hope this will give a platform to less traditional work that doesn't necessarily fit into the traditional studio setting
Joanna Jones, Upland Assistant Director which organises Spring Fling, said: "Dumfries and Galloway is home to an extraordinary creative community. This year's 21st Spring Fling will be an ideal opportunity to meet artists and makers of every kind and perhaps even commission something entirely unique for yourself or a loved one.
"There will be a huge amount to see and do, with 100 studios opening their doors, plus the chance to see fresh experimental art, enjoy pop-up demonstrations or tour some of the studios by bike or bus."
Remarkable kimono collaboration
Among this year's Spring Fling participants are textile artist Morag Macpherson from Kirkcudbright, known internationally for her remarkable hand-made kimono robes, and Kim Ayres a narrative and portrait photographer based in Castle Douglas, with a love for theatrical and cinematic visual storytelling.
The two recently teamed up for a photo session at the region's historic Broughton House in which locally-based artist Ewan McClure modelled a kimono specially commissioned by a Whithorn couple for their son in Switzerland.
Along with many of the others (from painters, illustrators and original printmakers to willow artists, glass makers and even two blacksmiths) they will be welcoming visitors interested in seeing their work and discussing commissions.
Morag said: "Spring Fling is a great chance to meet people and show them what I do. That includes working with clients to create something uniquely special for them.
"This latest kimono is a great example of that. It was a lovely commission, reusing a dress which belonged to the lady's mother that had been tailored in Barcelona 70 years ago from Hong Kong silk, and patchworking it together with my own silk fabrics.
"It's lovely to take an item that has strong emotional associations for people but is no longer wearable and give it new life, so it continues to be cherished and used in another form."
Kim added: "Collaborating with makers and artists like Morag to create interesting photos is so much fun.
"Something I love about living in Dumfries and Galloway is the sheer number of incredibly creative people. Periodically I have taken a year out of participating in Spring Fling, just so I can go and visit some of the other studios.
"Across this Spring Fling weekend, I will be doing demonstrations on how to become more photogenic in front of the camera. Many people hate having their photo taken, feeling the image shows them in their worst light rather than their best.
"And yet there are a few things you can learn – from the angle of the body to the tilt of the head – that can make a significant difference. I'll be showing you techniques so you never need to be worried about the camera again."
Support for artists and the economy
Spring Fling plays an important role in supporting artists and makers who are often working in remote areas – and also in contributing to the region's economy.
Visitors will be able to follow six colour-coded routes taking them round studios in different parts of the region and some studios will have special evening openings and demonstrations on the lead up to the weekend.
Since its conception, Spring Fling has attracted around 169,000 visitors who have made over 500,000 studio visits. In 20 years over £9.9 million has been spent in the studios and the event has brought over £16 million for the region's economy. · For the full programme and to book bus or walking tours visit https://www.spring-fling.co.uk.