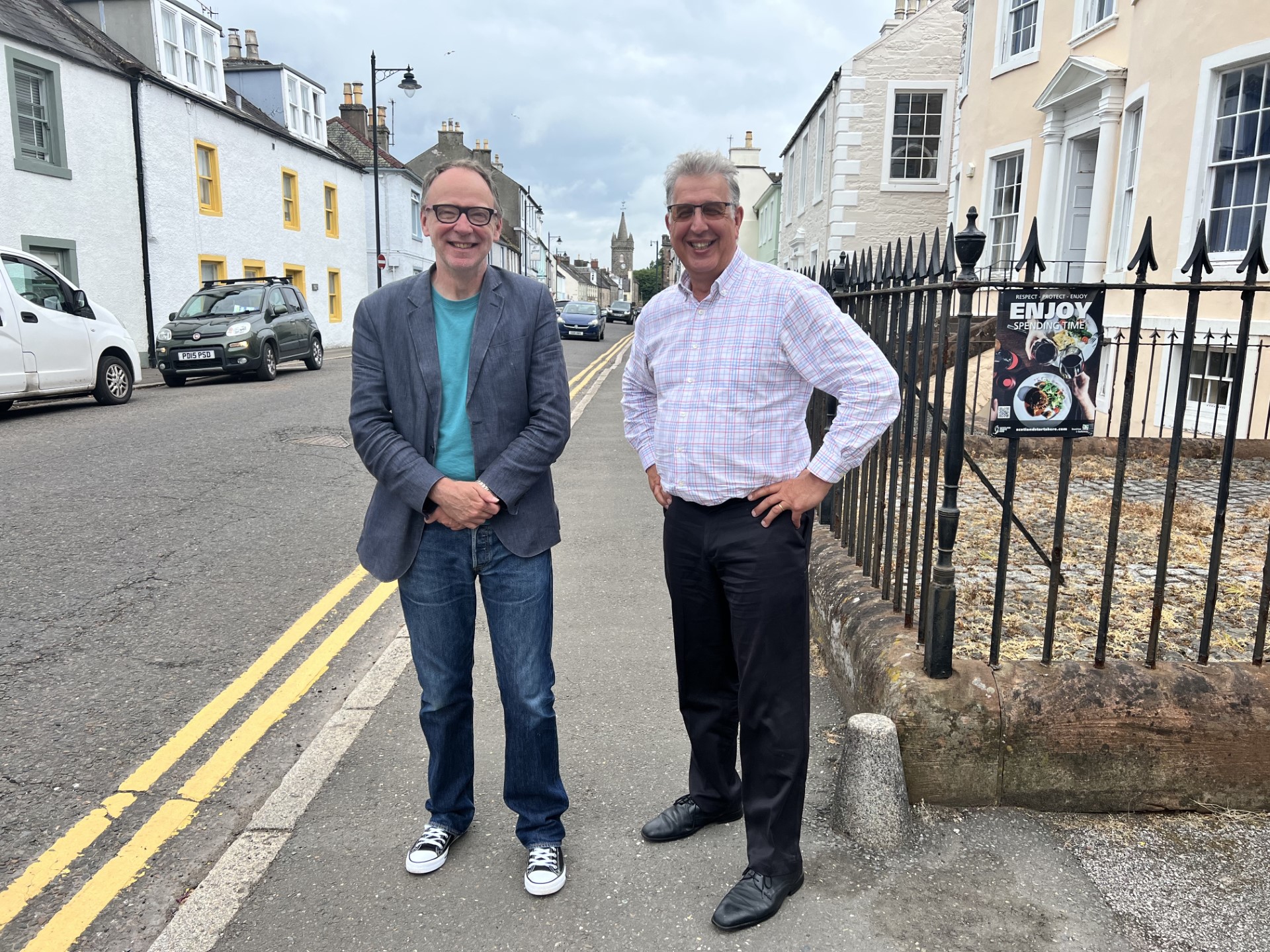 Co-founders Gerry Hassan and Chris Walker are thrilled to launch the Kirkcudbright Fringe website
Kirkcudbright Fringe is set to take South-West Scotland by storm as the brand new three-day event opens its doors to over 35 different acts at 15 venues in the charming harbour town of Kirkcudbright. The event, which runs from 1 to 3 September 2023, celebrates all things cultural and promises to be a highlight of the Scottish social calendar.
Co-founders Gerry Hassan and Chris Walker are thrilled to launch the Kirkcudbright Fringe website this week, providing all the information you need to be a part of the buzz and excitement. The dynamic duo has put together a diverse and dynamic line-up of musical acts, comedy, theatre, dance, spoken word, and visual arts, which will be hosted in established venues, as well as pop-up spaces, around Kirkcudbright.
With an array of venues to choose from, the town promises to provide the perfect backdrop to this unique festival. From performance spaces to galleries to outdoor stages and bars, there's something for everyone. Whether you're a local resident or a visitor to the area, there will be plenty to keep you entertained over the three days.
50th anniversary celebrations
The event this year celebrates two 50th Anniversary milestones with The Wicker Man and Pink Floyd's Dark side of the Moon. Both will feature in the Fringe line up.
"We're delighted to finally be able to announce the launch of the first ever Kirkcudbright Fringe. We have created in our first year a programme and experience which is contemporary, diverse and fun, reflecting the depth and dynamism of arts and culture in Scotland and the South-West of the country. Myself and Chris are confident that the range of performers, events and venues will offer something for everyone in the town, Dumfries and Galloway and Scotland" said Gerry Hassan.
From the incredible music and comedy acts to the vibrant visual arts and performance pieces, Kirkcudbright Fringe is set to be an experience not to be missed. So, if you're looking for an unforgettable experience in the south-west of Scotland this autumn, come along and join the party!
The full programme is available on line and the physical programs will be available from 1 August. You can also keep up to date with all the latest news and developments by following Kirkcudbright Fringe on social media.