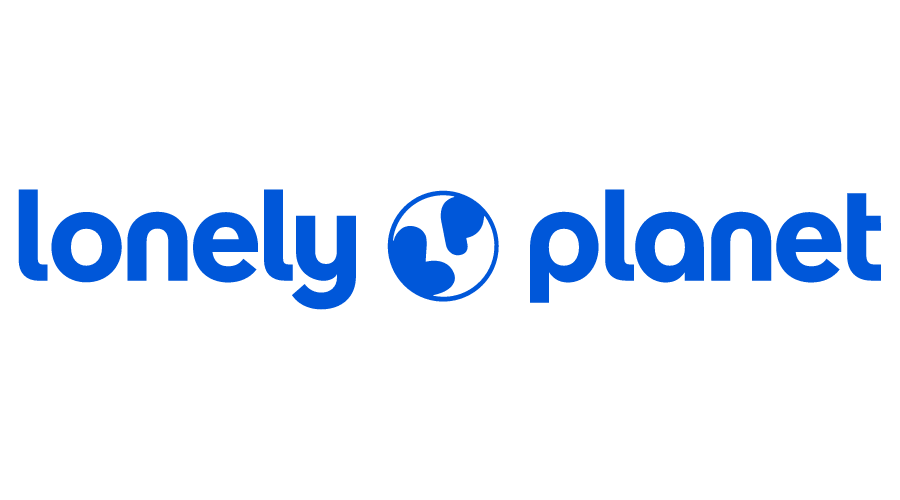 Lonely Planet's Expert Predictions for the Coming Year Celebrate the World's Top Places for Food, Unwinding, Connection, Journeys, and Learning 
Global travel authority Lonely Planet has today unveiled its top destinations to visit next year with the release of Lonely Planet's Best in Travel 2023.  The annual hot list of trending destinations predicts where to go in the year ahead, featuring 30 must-visit locations around the globe.
This year's list draws on expert local perspectives from the heart of each destination and is sorted by the type of experience to be enjoyed there: Eat, Journey, Connect, Learn and Unwind. Delving deeper into the cities, countries and regions highlighted in the annual list to aid travellers in navigating the world in the ways most meaningful to them.
The Eat category features the diverse dining options of Peru's capital Lima, affordable world class dining in South Africa and the rich gastronomy scene around Umbria, Italy.
Intrepid Journeys include the reinstated night train between Istanbul and Sofia, Bulgaria and a road trip through Nova Scotia, Canada's dramatic Atlantic.
The overlooked peninsula of Halkidiki in Greece, historic sunshine island Malta and future-facing Jamaica, all offer tempting chances to Unwind.
Travelers looking to Connect with distinctive local scenes are directed to the buzzing art-centric Accra, as well as Sydney back on the map after the enforced separation of the past few years.
In the Learn category Lonely Planet spotlights destinations from Manchester, home to one of the UK's most dynamic arts scenes and the historic region of southern Scotland to the laid-back surf culture of El Salvador.
Each year, Lonely Planet's Best in Travel 2023 lists start with nominations from Lonely Planet's vast community of staff, writers, bloggers, publishing partners and more. The nominations are whittled down by its panel of travel experts to just 30 destinations.   Each is chosen for its topicality, unique experiences, 'wow' factor and its ongoing commitment to sustainability, community and diversity.
According to Lonely Planet's Tom Hall, the release of Lonely Planet's annual "hot list" of destinations and travel experiences comes at an exciting time to be planning travel. "2023 is shaping up to be the year to get out and explore. With much of the world firmly on the road to recovery, travellers are looking for different locations and experiences."
"The list celebrates the world in all its wonderful enticing variety," Hall continues. "Each of the itineraries in Lonely Planet's Best in Travel 2023 shows how to leave the crowds behind and truly get the heart of a destination."
As always Lonely Planet's Best in Travel 2023 delivers new takes on popular destinations such as Western Australia and Japan and unearths some lesser-known gems like the food scene in Montevideo, Uruguay, indigenous community-operated attractions in Alaska and South America's eco-tourism rising star Guyana.
Lonely Planet's Best in Travel 2023 – Complete List
Eat
Lima, Peru – a gastronomical delight centuries in the making. Best known for its cevicherías and Pisco cocktails, Lima is the place for fresh seafood and to explore Peruvian cuisine and so much more.
Umbria, Italy – sometimes overshadowed by big-name destinations in nearby Tuscany, Umbria has art, treasures and culinary delights galore but far fewer crowds.
Kuala Lumpur, Malaysia – Food stall lined streets, markets with delicious snacks, and lively nightlife scene put the Malaysian capital city on our list for places to eat.
Fukuoka, Japan – landed on the Best in Travel list for its mouth-watering culinary options, from the incredible mobile food scene to, of course, the internationally renowned Hakata ramen.
South Africa – complementing the internationally known vineyards, a new generation of South African chefs is propelling the country's culinary scene forward.
Montevideo, Uruguay – with enhanced access to Uruguay overall, we anticipate Montevideo's laid-back beaches and under-the-radar food and wine scene will top travel wish lists.
Journey
Nova Scotia, Canada – the best way to experience the beauty of its shores is by taking driving between seaside villages.
Bhutan – the fully restored Trans Bhutan Trail reopened to visitors in September. Its 250-miles of scenic footpaths will offer visitors a unique perspective of the Asian country and likely will become one of the world's most iconic cross-country walks.
Zambia – from swimming on the ledge of a mighty waterfall to walking safaris, a journey through Zambia offers the chance to reconnect with nature.
Western Australia – WA covers more land than England, Spain, France, Italy and Germany combined, yet is home to less than 1% of their collective population. As well as exciting Perth, explore national parks, beaches and characterful towns with fantastic food scenes in the south-west of the state.
Parques Nacionales Naturales de Colombia – from the beauty of the beaches of Parque Nacional Natural Tayrona to the peaks of Parque Nacional Natural Los Nevados, Colombia's 59 protected natural areas are a must for nature lovers. Along with protecting some of the most biologically diverse ecosystems in the world, 26 of these areas are also inhabited by indigenous and Afro-Colombian communities.
Istanbul to Sofia Train – the recently restored overnight service between Sofia and Istanbul will whirl two adventures into one, leaving the place where east meets west in Istanbul and depositing you in Bulgaria's laid-back capital city 11 hours later.
Unwind
Jordan – experience adventurous itineraries to places like Petra or soak up the buzz of Amman before heading unwinding to relax in Wadi Rum and the Dead Sea.
Halkidiki, Greece – often eclipsed by the islands to the south, Northern Greece's Halkidiki peninsula stretches into the Aegean Sea and offers blissful beaches that are an idyllic setting to relax and unwind.
Jamaica – with new hotels popping up to compliment this sense of looking to the future, Jamaica is a perfect spot to unwind.
Dominica – known as the Nature Island, Dominica (pronounced DomiNEEkah) is often confused with the Dominican Republic. We don't expect that to happen for much longer as the Caribbean island opens up to more visitors.
Raja Ampat, Indonesia – well known for its coral reefs, excellent diving, and beautiful beaches, it is a great alternative to better-known Indonesian islands. The best way to see these stunning (and remote) islands is by chartering a "liveaboard" dive boat and heading out to sea for several days.
Malta – much-loved, laid-back Malta is attracting more visitors from around the world, beckoned by its prehistoric temples, fantastic scuba diving and buzzy Valletta, its beautiful capital.
Connect
Accra, Ghana – is full of energy and chances to connect with both the city and its people. Frenetic, bustling markets, new community spaces like skate parks and creative spaces for artists to gather plus a nightlife with a great music scene.
Albania – few places can you start your day in the mountains and end it at the sea. Albania's natural beauty will take your breath away – and you'll have far more of it to yourself than neighbouring Greece.
Sydney – international visitors have missed Australia during the pandemic, and with travel returning down under, it's also an opportunity to connect with the city in new ways. From hosting one of the largest Pride celebrations in the world to its new indigenous tours over the bridge, return to Sydney and see it from a new perspective.
Guyana – culturally connected to the Caribbean, this under-the-radar South American country is 90% rainforest and a great place to see unspoiled nature and incredible waterfalls.
Alaska – Since a settlement agreement in the 1970s between the US Government and indigenous groups in Alaska returned millions of acres of land, it is a great example of indigenous groups managing authentic tourism experiences that also embrace sustainability.
Boise – White water rafting in the summer and skiing in the winter, Idaho is a great adventure destination. But it's this mid-sized city's year-round natural beauty, combined with terroir and culinary scene, that landed it on our 2023 list for best places to connect.
Learn
New Mexico, USA – known as the Land of Enchantment the state lives up to its nickname. Home to 23 native tribes, this is an ideal spot to learn about indigenous culture, art and music while also enjoying the food and natural beauty of the American Southwest.
Marseille – both beachy and urban, French and Mediterranean, modern and historic. Go for the beach, but with its diverse neighbourhoods, street art and architectural tours, as well as cave paintings dating back 20,000 years in a new museum, there's a lot to learn here too.
Manchester – along with being an accessibility-friendly destination that's also doing a lot for sustainability, Manchester has some exciting things happening in 2023. The Manchester Museum is getting a major renovation, the Manchester Jewish Museum is expanding, and historic Castlefield Viaduct is being transformed into a green walking trail. Delectable food, world-class sports, exquisite art, cool industrial-era architecture. It's grown in both size and renown in recent years, metamorphosing into a brilliantly creative, proudly musical, and gastronomically diverse hub. Quite simply, it's one of the best – if not the best – cities in the UK with something for everyone.
Dresden, Germany – located on the Elbe River in Saxony, Dresden's story is one of rebirth. With urban renewal continuing in 2023 with the second phase of renovations of the Altmarkt (central square) to include more accessibility and climate protection measures. The project is set to reopen in time for the 2023 Striezelmarkt, one of the oldest and largest Christmas markets.
El Salvador – offers almost everything travelers to Latin America are looking for: sunny beaches with world-class surfing, quaint colonial towns, stunning volcanoes, colorful handicrafts, low prices and arguably the finest cuisine in Central America
South Scotland – the Lumo train offering low-price competition on the rails between London and Edinburgh makes accessing Scotland a fast, affordable breeze.  Instead of heading to the Highlands, aim for the Borders and other areas of southern Scotland to learn more about the country's history and famous residents like writer Robert Burns. Explore the ancient Borders town of Melrose, Tweed Valley Forest Park and near-secret fishing villages of Eyemouth and St Abbs before moving south-west to thehistoric market town of Dumfries and the other-worldly Crawick Multiverse.
For more information, video insights from local experts and itineraries on the Lonely Planet Best in Travel 2023 visit www.lonelyplanet.com/best-in-travel  or follow @LonelyPlanet #BestinTravel