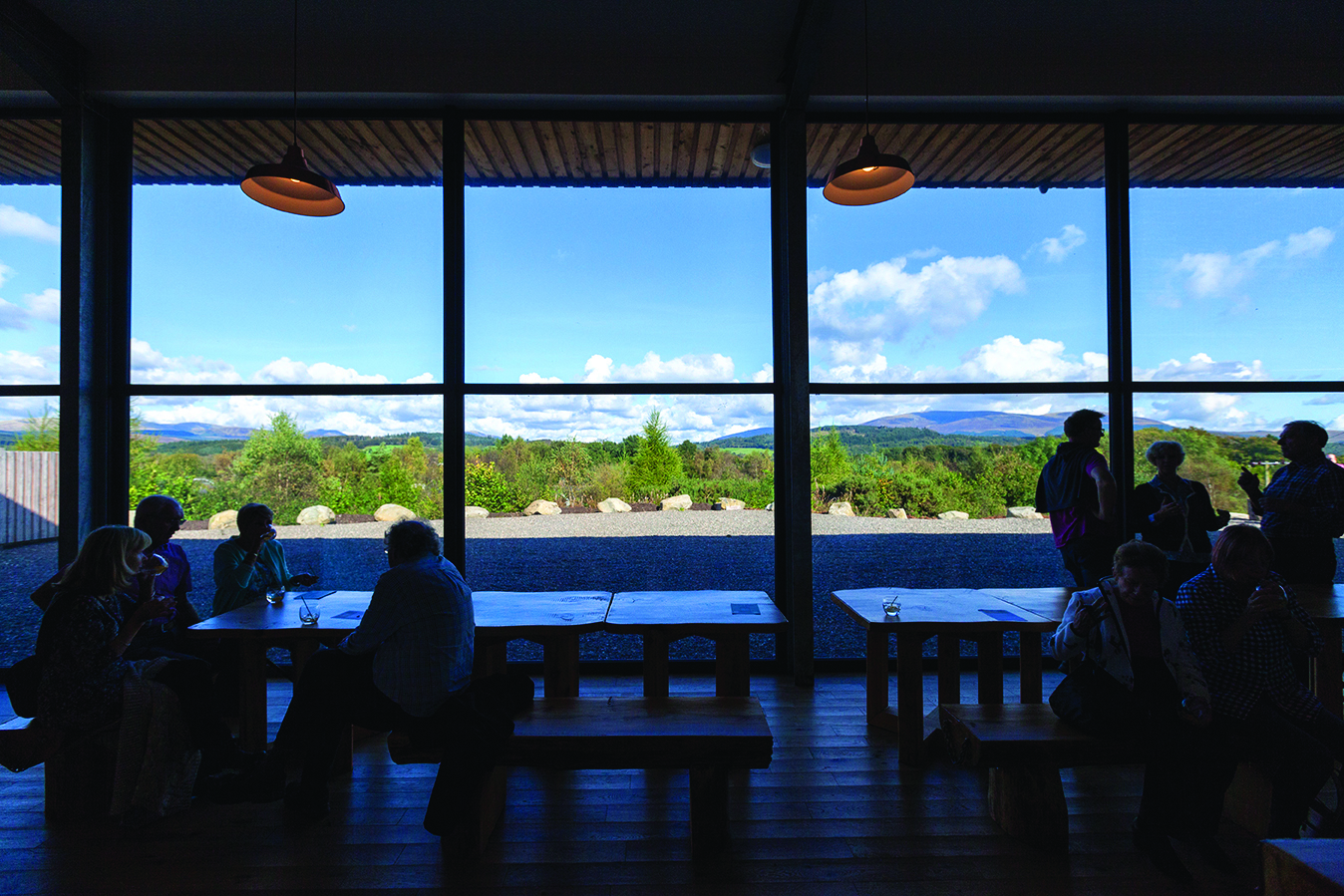 Ten innovative responsible tourism projects across the country have been made possible as part of the Scottish Government's £25 million tourism recovery programme to support the sector's recovery from the Covid-19 pandemic.
The projects, which collectively received over £500k in funding, were revealed today by Scottish Enterprise, South of Scotland Enterprise (SOSE) and Highlands and Islands Enterprise (HIE). Successful initiatives include the development of a digital sales tool which allows visitors to 'pay it forward', Scotland's first portal for booking agri-tourism farm experiences across Scotland, an interactive food-to-fork map in Dumfries and Galloway, a visitor management tool to facilitate safe and sustainable tourism on the Isle of Skye and the creation of a community calculator measuring business impacts.
Recovery funding for leadership participants
Developed by the Scottish Tourism Emergency Response Group (STERG) in collaboration with members of the Tourism Task Force, the Tourism Leadership & Recovery Fund is part of the Scottish Tourism Leadership Programme. It was available to individuals from businesses or organisations who previously participated in Scotland's flagship leadership programmes – Destination Leaders Programme (DLP), Communities Leading in Tourism (CLT) and Rural Leadership Programme (RLP).
With the grants ranging from £20,000 to £70,000, the fund is designed to support the recovery of tourism and hospitality in Scotland by driving forward innovation in the tourism sector through collaboration.
Award winners
The businesses and community groups receiving the awards include: the Edinburgh International Conference Centre, Rural Dimensions, Mercat Tours, Scottish Agritourism, Travel Tech for Scotland, Ayrshire Chamber of Commerce and Industry, South of Scotland Destination Alliance, Eat South West Scotland, Argyll and Isles Tourism Cooperative and SkyeConnect CIC.
Elaine Morrison, Interim Head of Place at Scottish Enterprise said: "Tourism is a key sector for Scotland's economy and, while the past couple of years have been extremely challenging, the innovation we see in these projects is evidence that the recovery of the industry is in good hands.
"Our flagship leadership programmes have been vital in bringing these projects forward and it has been a real lifeline to the sector in this financial year that we've been able to offer many of these for free to the tourism industry through the Scottish Government's £25million tourism recovery programme."
There's still an opportunity for individuals to apply for the last free Introduction to Tourism Leadership and Communities Leading in Tourism courses.
Interactive food tourism map
Eat SW Scotland in Dumfries and Galloway, received a grant to develop an interactive food tourism map. Sheena Horner at Eat SW Scotland said: "This grant will help us to increase our focus on keeping food miles to a minimum and celebrate the wonderful larder of fresh delicious produce we have right here on our doorstep. This really is a wonderful example of how investing in tourism initiatives really can make a positive difference to our environment and our local economies."
Mercat Tours initiative
One of the grant award recipients was Kat Brogan, MD at Mercat Tours who is an alumni of the Destination Leaders Programme. She received a grant to develop a digital sales tool solution that will benefit a number of attractions and social enterprises in the historic capital by giving visitors an easy opportunity to buy tickets to other partner visitor attractions when they buy a Mercat walking tour ticket. It will also give customers the opportunity to 'pay it forward' by donating to local social enterprise partner, the Grassmarket Community Project (GCP). Speaking of their award Kat said: "We're incredibly grateful to receive this grant from the Tourism Leadership & Recovery Fund. The future recovery and growth of the Scottish tourism economy is inextricably linked to the prosperity of the communities in which we work. Working collaboratively across the tourism sector and investing in our community, we are not only stronger as a business, but the whole local tourism economy benefits. And this grant will help us achieve this."
Visitor management vital for Skye
In Skye, Alistair Danter of Skye Connect CIC, an alumni of the Communities Leading in Tourism initiative, was awarded a grant to develop and implement a pioneering online system that will allow for effective visitor management, ensuring the future safety of visitors and residents and protecting the environment.  He said: "It's hard to underestimate the significance of this award and the impact it will have. Visitor management has become the single most important issue facing Skye in recent years. As Scotland's most iconic island we want to host our visitors in a responsible and sustainable fashion to minimise disruption and inconvenience to our communities and to create a great experience for our visitors. The creation of an effective, IT based visitor management tool will bring significant benefits to Skye as Scotland's second most important visitor destination."
Still time to apply
Scottish Tourism Leadership Programme courses are free to participants for this financial year only and application deadlines are fast approaching, so individuals are encouraged to apply now to avoid disappointment: